How Theresa May has spent her time since stepping down as Prime Minister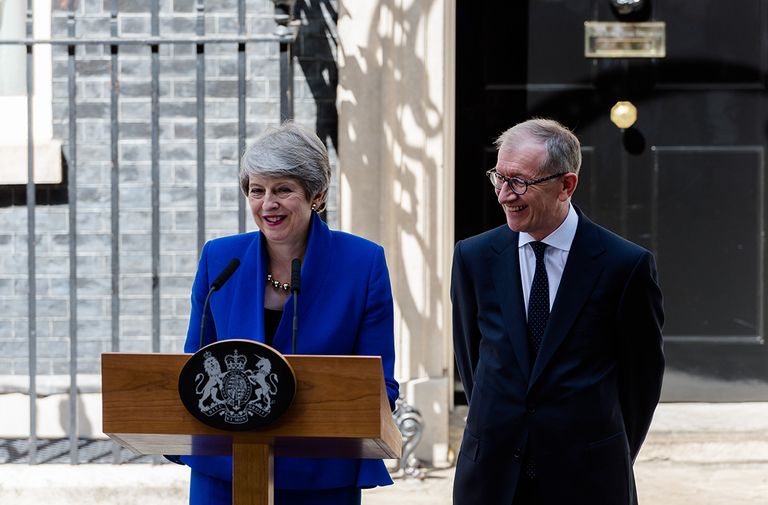 (Image credit: Getty)
Theresa May has officially stepped down as Prime Minister.
And after spending three years doing one of the toughest jobs in the world, especially when it comes to the current political climate (no-one needs to hear the two B-words being thrown about anymore), it's no surprise that as soon as her successor had taken over she was off and out and ready to let her hair down.
So following her final day as Prime Minister you may have expected her to bundle up on the sofa for a duvet day with popcorn and Netflix, but the now-former PM decided to take things another way and get out of the house to participate in one of her favourite hobbies.
The ex-Conservative party leader was spotted out and about watching a cricket match at Lords cricket ground.
Just one day after stepping down from the political role, the Maidenhead MP was seen enjoying a day out at the London cricket ground, laughing and smiling while watching the game between England and Ireland cricket teams.
Mrs May was joined by chairman of the ECB (England and Wales Cricket Board) Colin Graves and a members of her staff, including former Justice Secretary and Lord Chancellor David Gauke, former Number 10 Chief of Staff Gavin Barwell and former Business Secretary Greg Clark.
The cricket-loving politician bravely took on a day out in the sunshine, on what was one of the days EVER in the country's history as outdoor temps hit a scorching 38 degrees Celsius.
But she quenched herself with refreshing drinks to help her get through the summer heatwave.
More: Theresa May And Husband Philip Take Part In Personal Interview
The day before her cricket outing saw the politician head over to Buckingham Palace to meet with the Queen, where the MP tendered her resignation as Prime Minister and First Lord of the Treasury.
Following her resignation, new PM Boris Johnson turned up to be welcomed to the role by Queen Elizabeth.