The Most Ridiculous Moments From Come Dine With Me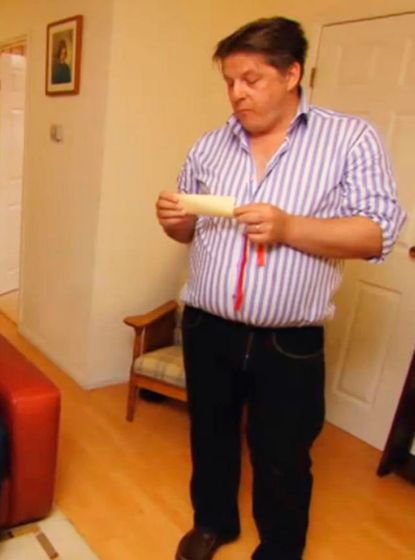 A recent episode of Come Dine With Me left viewers shocked as contestant Peter ranted at fellow diner Jane at the end of the episode, telling her "take your money and get off my property".
After discovering that she had won the competition, Peter said, "You ruined my night completely just so you could have the money. I hope now you will spend it on getting some lessons in grace and decorum because you have all the grace of reversing dump trunk without any tyres on!"
http://www.youtube.com/watch?v=4WKu_DJPrGo
The row is being lauded as the funniest moment in Come Dine With Me's 11-year history, but there are some strong contenders from previous series. Scroll through our favourite moments from the Channel 4 show.
Heather Horsfall
Could this be the worst ever CDWM loser? Heather Horsfall from Basingstoke fumes after coming fourth in the dining competition.
http://www.youtube.com/watch?v=rgOXyuFtfwg
Salvo Riggi
'Charming' contestant Salvo Riggi comes to blows with Zed Kiazim when she asks why he chose such as "easy menu". Ouch!
http://www.youtube.com/watch?v=I2kyIe13M94
Brian Kennedy
On Celebrity Come Dine With Me, Brian Kennedy decorates the dining room with his red wine after a disagreement with Paul Martin.
http://www.youtube.com/watch?v=L4MWT8i3GLA
Craig Lockett
Hairdresser Craig Lockett plates us his sushi the 'authentic' way - on the hairy torso of a Bristolian teenager. Bon appetit!
http://www.youtube.com/watch?v=HSmr0S8e558
Isa Jaward is a journalist from London who has written for the likes of Time Out, The Guardian and Music Week.