Talking openly about her cancer diagnosis, Tracey Emin says she feels 'luckier' than coronavirus patients
The artist reveals more about her battle with cancer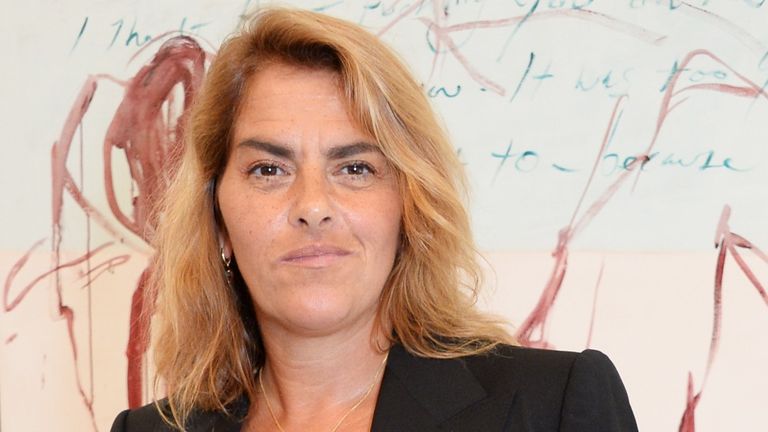 (Image credit: Dave Benett/Getty Images)
By Lydia Swinscoe published
The year has been bleak for many but for Tracey Emin, 2020 was the year she found out she had cancer. Now in remission and ready to open her latest exhibition The Loneliness of the Soul (lockdown permitting), she says she feels luckier than coronavirus patients, despite her cancer diagnosis earlier this year.
"Even when I thought I had six months to live, I was luckier than them. I wasn't going to die alone – and if it was going to be six months, I at least had time to plan my last days." Emin told The Guardian.
The six-hour operation that followed the diagnosis to remove the tumour also meant Emin lost her uterus, bladder, fallopian tubes, ovaries, lymph nodes, part of her colon, urethra and some of her vagina. For such an intense operation, Emin is remarkably upbeat, revealing to The Guardian how she felt the 'curse' that had followed her life had lifter after surgery.
"I did feel cursed most of my life and then after this one, when they took my bladder out, I thought, 'Fucking brilliant! This manky old thing that's caused me problems all my life has gone.' And the curse that was like thrown on me has gone with it. It's in the incinerator. I'm free of that now."
Now, Emin is planning on moving to a different area of London, where she can hear the birds sing and is looking ahead to a full recovery, "I can't walk that far really. I can't run. I can't do a lot of things. It'll take about six months before I'm better" but in true Emin style the exhibitions will continue, "I will find love! I will have exhibitions. I will enjoy my life!" and for that we couldn't be happier.
Lydia is Lifestyle News Editor at woman&home
She specializes in travel, food & drink, fashion, beauty and wellness.

Her travel writing has been published in BBC Good Food, Oh magazine, Harper's Bazaar, Town&Country, Elle and MailOnline.
Before joining woman&home Lydia headed up the fashion & beauty print team at Now, and worked as Fashion & Beauty Editor at Top of the Pops magazine where she interviewed and styled some of the world's biggest pop acts, from Taylor Swift and Little Mix to Demi Lovato and One Direction.