Should you volunteer in Poland? ActionAid advisor on how best to help Ukrainian refugees
Should you volunteer in Poland? ActionAid advisor working on frontline of Ukrainian refugee crisis tells woman&home how you can help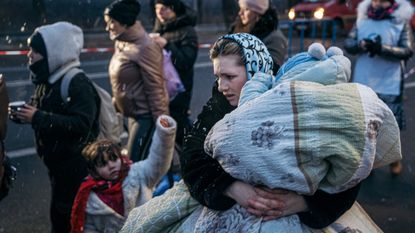 (Image credit: Simona Supino/ActionAid)
Many wonder if they should volunteer in Poland during the ongoing refugee crisis, woman&home reached out to Niki Ignatiou, ActionAid UK's Senior Humanitarian Policy and Research Adviser. Niki has been based along the borders in Poland for the past few weeks and is still based there and reveals what you can do to help.
As the humanitarian crisis caused by the ongoing Russian invasion continues, the world looks on in horror, wondering how to help the people to Ukraine. Some good Samaritans are even considering dropping everything and offering to volunteer at the border of Poland and Ukraine. According to Niki, this may not actually be helpful at all—for several reasons.
How to help Ukrainian refugees in Poland
She explains that, in truth, if you want to help refugees and volunteers on the frontline, the best thing you can do is donate to reputable charities such as the Disaster Emergency Committee's Ukraine Humanitarian Appeal (opens in new tab).
At the time of writing, the British public has helped raise over £200M to support the DEC's appeal. The Money raised is helping provide food, water, shelter, healthcare, and protection for those on the ground in Ukraine as well as its displaced communities in neighboring countries.
---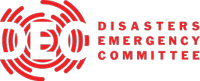 (opens in new tab)
The Disaster Emergency Committee's Ukraine Humanitarian Appeal
Money raised in this fund will help provide food, water, shelter, healthcare, and protection for those on the ground in Ukraine as well as its displaced communities in neighboring countries.
Find out more and donate here (opens in new tab)
ActionAid (opens in new tab) is one of the charities that have received funds from the appeal and they're helping on the ground with local charities working hard to support refugees. "Working with local charities means we can access local knowledge of services," says Niki, "as well as supporting local economies and skilled individuals already on the ground."
This can mean signposting, helping people access much-needed services, including more specialist services. One heartbreaking example she mentions is that of a mother who crossed the border with her child who has cerebral palsy.
After the hellish journey to get over the border, her first concern was accessing specialist treatment for her child. This is where working with local charities can help as they have the information necessary on how to access whatever help is needed.
"The burden of this crisis has fallen on the women," says Niki, who tells woman&home about the common thread among the refugees she's meeting. "Relief," she says. "They're relieved, but almost instantly—they're wondering what comes next. I met a woman today whose first concerns were getting work to be able to support her family."
Ukrainian refugees at risk of human trafficking
As Ukraine's martial law stops men aged between 18 and 60 from leaving the country, the overwhelming majority of refugees are women, children, elderly and disabled people. Unfortunately, these groups, especially women and children, are at risk of human trafficking—a risk that Niki and her colleagues at ActionAid are all too aware of.
These concerns have also been voiced by human rights organization Amnesty International (opens in new tab), which has spoken out after their recent mission to the Poland border with Ukraine. During this mission, they identified the potential, "risk of abuses by people or criminal gangs looking to exploit the chaotic situation."
Addressing what they found to be a, "chaotic and racist response to people fleeing Ukraine," they called for action from Polish authorities. The human rights organization said the authorities must, "address the chaotic and dangerous situation in Poland to ensure those fleeing the conflict in Ukraine do not face further suffering."
---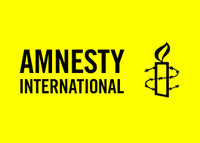 (opens in new tab)
Amnesty International
Remember that Ukraine is one of many crises happening as we speak across the globe. Donating to Amnesty means you can help protect human rights in Ukraine and all over the world.
Find out more and donate here (opens in new tab)
The United Nations High Commissioner for Refugees (opens in new tab) says that 10M people have now fled their homes in Ukraine because of the Russian invasion. Thus far, 3.5M of those have crossed borders into neighboring countries and the rest are believed to be displaced within Ukraine.
With no sign of this humanitarian crisis ending any time soon and the reality that its after-effects will last for generations—it's important that we all dig deep and offer whatever we can.
Aoife is Junior News Editor at woman&home.
She's an Irish journalist and writer with a background in creative writing, comedy, and TV production.
Formerly Aoife was a contributing writer at Bustle and her words can be found in the Metro, Huffpost, Delicious, Imperica, EVOKE and her poetry features in the Queer Life, Queer Love anthology.
Outside of work you might bump into her at a garden center, charity shop, yoga studio, lifting heavy weights, or (most likely) supping/eating some sort of delicious drink/meal.