Sad news for Lorraine Kelly amid the coronavirus chaos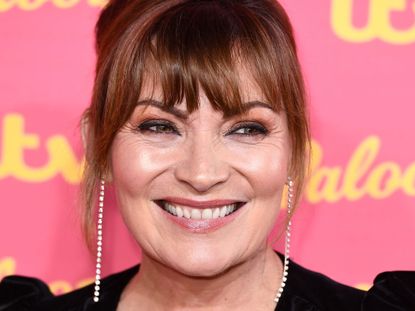 (Image credit: Getty Images)
Lorraine Kelly was forced to cancel her holiday to Spain in light of the new quarantine rules that mean travellers coming into the UK from the country have to self-isolate for two weeks.
The Scottish telly star, who famously hosts her self-titled chat show on weekdays, had planned to go on a road trip to Spain with her husband Steve and their pooch Angus, to enjoy the sunnier weather during her time off from our TV screens but had to put it on hold.
Writing about the sad cancellation in her column for Hello! magazine, Lorraine said, "I feel so very sorry for everyone who has found their holiday plans in utter chaos this week.
"We had planned on taking a road trip to Spain with Angus but have obviously put that on hold due to the newly introduced quarantine rules."
READ MORE:Lorraine Kelly suffers embarrassingly awkward blunder during interview with Bonnie Langford (opens in new tab)
Admitting she is enjoying the feeling of life beginning to feel a little more like it used to prior to lockdown, Lorraine explained she'd been able to head to the dentist and have a pamper at the beauty salon.
"I managed to get an appointment at the dentist which was an education in proper COVID-19 protection and made me feel very safe and secure.
"I had to leavemy handbag in a plastic box at reception, thoroughly re-wash and sanitise my hands (with those clever dispensers operated with a foot pedal to be even more hygienic) and wear a hairnet and mask into the treatment room.
"Much more fun was having a pedicure at my local salon which was alsorecently able to reopen.
"I have never understood why it took so long for beauty salons to be allowed to offer their services again. The whole industry has always implementedstrict hygiene methods, and are now even more stringent.
"You really can't underestimate the feel-good factor of getting a treatment that makes you feel better about yourself, especially right now."
Hear hear, Lorraine!