Ruth Langsford reveals why she nearly quit TV after tragic loss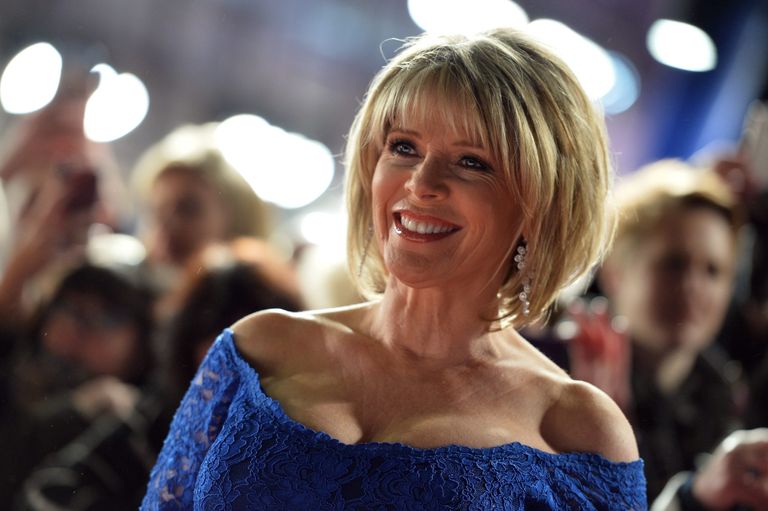 (Image credit: Jeff Spicer)
Ruth Langsford has revealed she nearly waved goodbye to her TV career after her sister's suicide last year.
The Loose Women star opened up about the tragic death of her sister, Julie, and said it nearly ended her TV career.
Ruth, 60, couldn't imagine appearing being "cheery" on television after her sister had been found dead following a long battle with depression.
She told Best Magazine, "It seemed wrong to be cheery on screen, when, inside, my heart was breaking."
READ MORE: Eamonn Holmes suffers nasty health shock in lockdown
Ruth took a short break last year following the news and has now admitted she had "no motivation or desire" to continue living her life in the public eye after dealing with the "heartbreaking" news.
Luckily Ruth's husband Eamonn Holmes was there to support her and encourage her to return to normality.
She explained, "Eamonn pointed out that he was, in effect, losing not one, but two of the most precious people in his life - Julia and me. He showed me how I had so much to live for in Julia's memory - and beyond.
"He pleaded with me not to let it win, by ruining everything I had achieved - and still had to celebrate."
READ MORE: Eamonn Holmes reveals emotional reason Ruth broke down on TV
Her admission comes just days after Eamonn criticised Channel 4 for their "cruel" Gogglebox edit which left him "deeply upset" following a death in his family.
During Fridays night's Celebrity Gogglebox the This Morning host candidly discussed his father's death while the celebrities watched an episode of BBC's Ambulance. It was an emotional moment that had wife Ruth in tears.
However, rather than broadcast the scene, Channel 4 instead played a clip of Eamonn and Ruth later sharing some lighthearted chatter about when Ruth was in labour with the couple's son, Jack.
A spokesperson for Gogglebox apologised to Eamonn and revealed they'd made the decision to edit the episode for future repeats.
"We have apologised to Eamonn over what happened in this week's episode. We understand and respect Eamonn's feelings on such a deeply personal story.
"We have taken the decision to edit the episode for future repeats and All 4. We look forward to working with Eamonn and Ruth for the rest of the series."