Like Mother, Like Daughter! Ruth Langsford's Mum Showcases Her Hilarious Sense Of Humour In Rare Video Of The Pair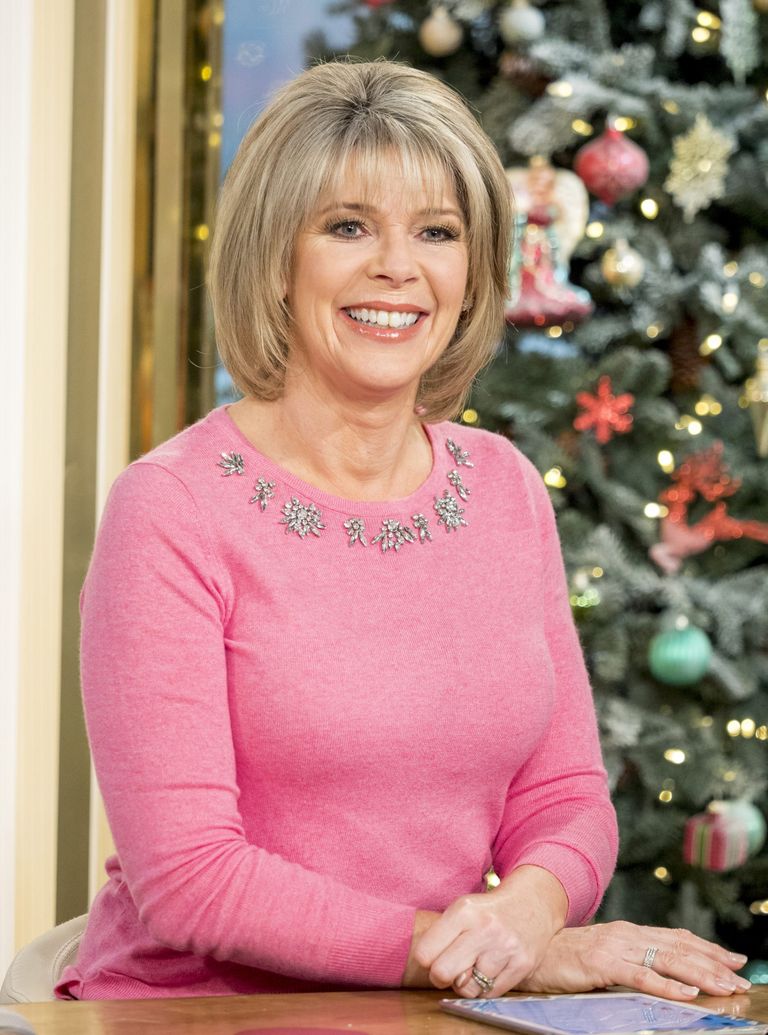 (Image credit: Shutterstock/Rex)
We always see a lot of Ruth Langsford and her husband Eamonn live on air, but rarely do the couple post about other members of their family on social media.
Understandably, the married couple keep that side of their lives relatively private. But recently, Ruth shared an hilarious video of her and her mum Joan, proving the pair always know how to have a laugh together.
The video, posted on 2nd January, shows Ruth pushing her mother, who is in her eighties, in a wheelchair. It's not clear why Joan requires the wheelchair.
The pair are happily walking along the road near the couple's Surrey home, and Joan is seen showing off her humourous side, performing the Queen's wave to Eamonn, who is taking the video.
The mother and daughter duo continue to travel down the road, when the wheelchair comes to an abrupt stop at a pothole, almost propelling 80-something Joan out of the chair!
Luckily, all is well between the pair, as Ruth hugs her mother ensuring she is okay. And the pair quickly fall into fits of laughter over the accident.
[instagram]
Ruth added a tounge-in-cheek caption to the Instagram video, joking that she was trying to 'kill' her mother.
She wrote, "9 days cooped up indoors Ruth took her Mother out and tried to kill her!! Wheelchairs and pot holes don't go together I discovered!! Happy New Year! X"
Eamonn posted his own video of the hilarious mishap, writing, "Ruth took her mother out for a breath of fresh air and tried to dump her - literally!"
Former Strictly star Ruth has spoken previously about how close she is to her mum, but has mentioned how, due to her busy schedule, she believes she doesn't get to see her enough.
Speaking live on Loose Women in 2016, she said "My mum is in her eighties, and she doesn't live that far from me. And my sister Julia is amazing, she lives a lot nearer to my mum and she does a lot for my mum. She's always there and I'm always working."
"My mum is fantastic, she never makes me feel guilty, she doesn't do the 'hello stranger, I haven't seen you for ages' but I feel it."
[instagram]
Ruth continued to get emotional, welling up as she spoke more about her mother.
She said, "My mum's not dependant, she's actually very independent but you just feel like you might not have as many years as you would like and that you would like to spend that time. It's a real struggle.
"I have so few days when I am not working. I feel really torn. Every time we talk about it I think I must prioritise my mum more, I must make more room but it's really hard. Life gets in the way. I have that definite working girl daughter guilt."
It seems Ruth is already spending some quality time with her beloved mother for 2018.