How The Queen Will Break With Royal Tradition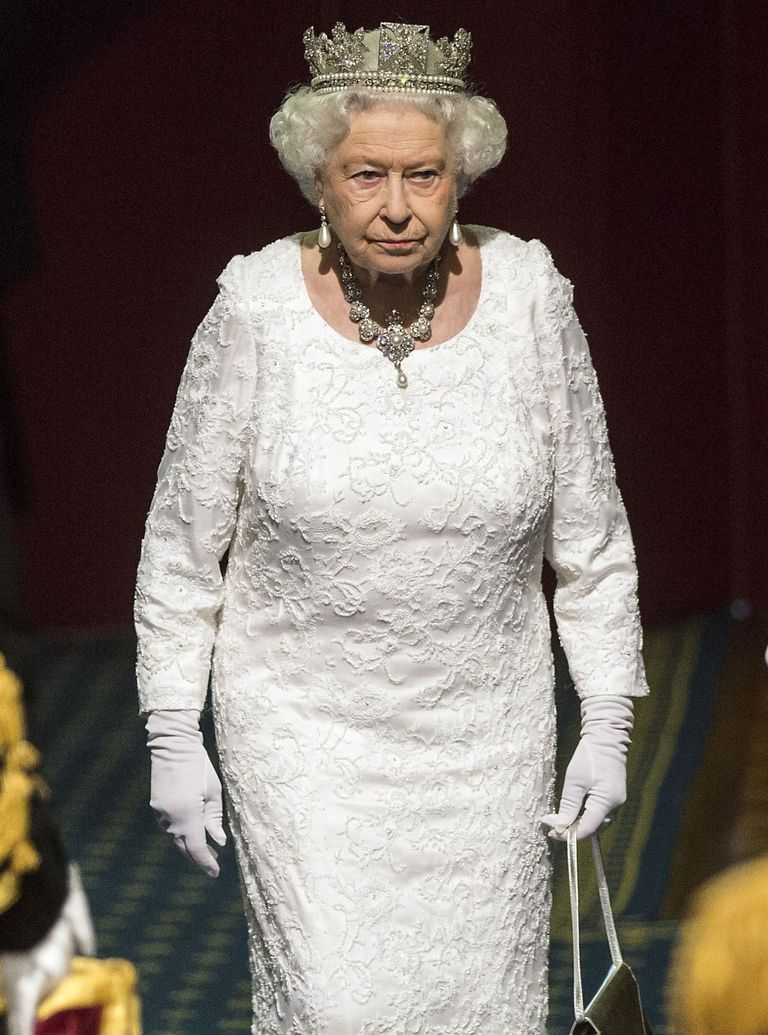 (Image credit: Rex Features (Shutterstock))
By Amy Hunt
The royal family are known for upholding the strictest codes of convention, but sometimes even the Queen needs to be allowed to relax the rules a little.
And this is exactly what will happen at this year's State Opening of Parliament, the annual event where the Queen formally marks the beginning of a Parliament session.
Due to "timing constraints", HRH will perform a 'dressed down' version of the ceremony - meaning she'll be in her normal day-to-day dress, rather than the ceremonial dress, robes and crown she would usually don for the event. She hasn't performed a 'dressed down' ceremony since March 1974.
[twitter]
She'll also travel by car rather than in a carriage, while Prince Philip will accompany her in a normal morning coat, rather than full naval uniform, as he normally would.
So what's the reason for the change? Well, due to the general election (8th June), the State Opening has now had to be moved to the 19th of that month. But the rescheduling means that another huge royal event, the Trooping of the Colour, will now take place only two days before, on the 17th.
(The Queen and Prince Philip at the State Opening of Parliament in 2016)
And, given the scale of that and the State Opening, members of the Palace have explained that it would make it too difficult to do the State Opening of Parliament as normal, as there would be too little time to rehearse and get everything in place.
And that's not all. Due to the timing difficulties, another annual event, the service of the Order of the Garter has been cancelled. It's normally attended by most members of the royal family including the Duke and Duchess of Cambridge, and it's the first time it's been cancelled in over 30 years.
Some royal watchers have speculated that the changes to the norm are down to the monarch wanting to slow down in her increasing age - and, given that if she went in the normal dress, she'd have to wear a 2.5lb crown, we can't say we blame her.
(What the Queen normally wears to the State Opening, vs. the kind of clothes she might wear instead)
Last year, she also used the House of Lords lift for the first time ever, rather than climbing the 26 stairs.
But Buckingham Palace maintains the changes are only down to scheduling problems.
A spokesman for Buckingham Palace said: "To allow Her Majesty to attend in support of the parliamentary and constitutional process, The Queen's programme of engagements has been revised.
"As a result, the annual service for the Order of the Garter, which had been due to take place on 19th June, has been cancelled. Knights of the Garter and others due to attend have been informed.
"Additionally, owing to the revised calendar, the State Opening of Parliament will take place with reduced ceremonial elements."