Piers Morgan hosts his final show of Good Morning Britain before taking a break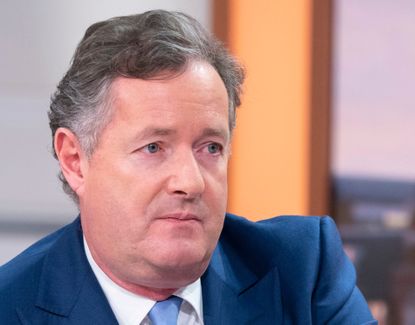 Today was the last time viewers could wake up to Piers Morgan as the broadcaster takes a break from the morning show.
The popular, yet controversial, broadcaster is heading to America for a road trip.
The 53-year-old will be away from the show for three weeks however it is unclear whether his trip is for work or leisure. So who knows what Piers will be getting up to! Perhaps he just needs a holiday. It is thought he will be visiting LA, Texas and New York.
Read more:Take a look inside Piers Morgan's striking West London townhouse
His co-host Susanna Reid posted a picture of the pair on social media, saying 'Sadly, our last morning together for three weeks... @gmb'
The broadcaster replied in true Piers fashion, 'I look completely demented. It's time for a break.'
Some viewers are looking forward to having a break from watching the controversial presenter. One person said, 'Bliss!!!! 3 weeks without HIM! I can finally watch @GMB in peace and not get angry and turn off' while another said 'So happy to hear this, let's hope he doesn't come back.'
Others however are sad to see Piers leaving the show for so long. One viewer said, 'How upsetting' and other person said 'Going to miss the morning comedy!'
GMB presenter Richard Arnold took the chance to make a cheeky dig and said to Piers, 'If you're leaving for three weeks, lighting can take a break.'
Luckily Piers has a thick skin and managed to laugh the joke off, replying with a 'Wow!'
Thinking very highly of himself, Piers has joked the 'B team' will be replacing him during his absence. We are sure they will cope without him!
It wouldn't be surprising if he still manages to makes headlines despite not being on our television screens every morning!
You can watch Good Morning Britain on weekdays from 6am on ITV.
Rachel Howatson is a digital writer who works across a range of publications. Whatever your passion, whether it's hillwalking, cooking, gardening, running, socialising or even sleeping, she'll likely have written about it.