Phillip Schofield reveals his terrifying near-death experience on This Morning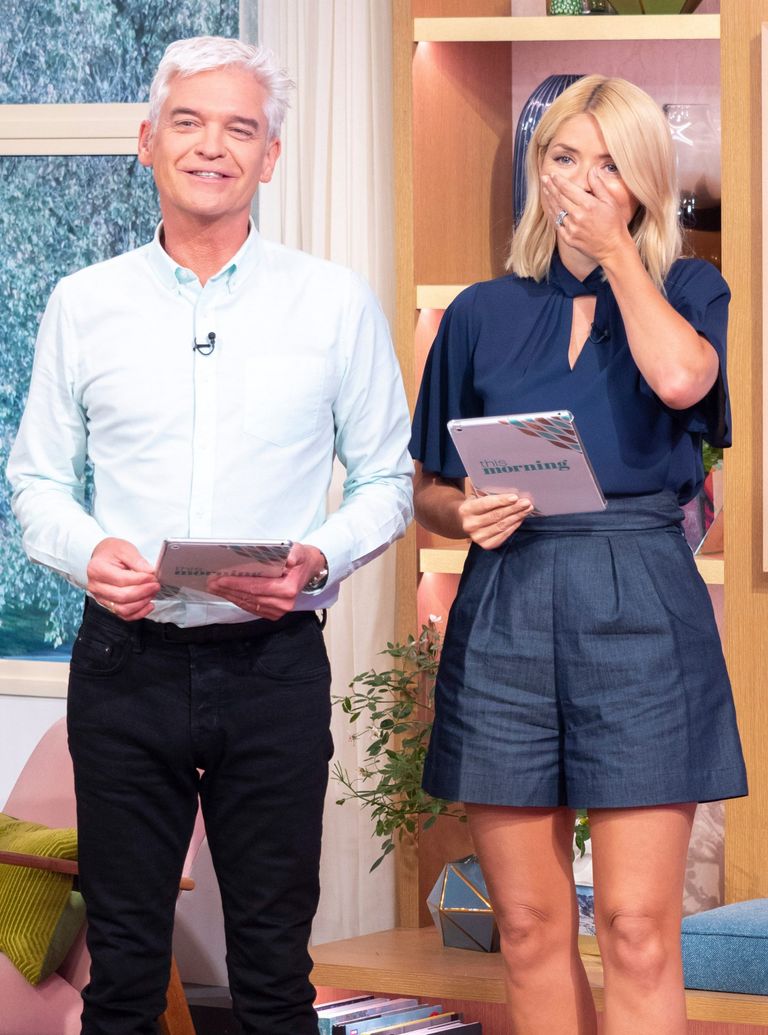 On Tuesday, the presenter told viewers about an incident the night before that proved near fatal.
Insect bites and stings affect everyone at this time of year, but for those who are highly allergic, it can be deadly. Phillip Schofield, 56, has previously spoken about his severe allergy to bee, wasp and nettle stings.
"I've said on here numerous times I'm allergic to bee and wasp stings," he said. "Anything, stinging nettles and I'll itch for days and days."
In 2016, Phillip Schofield risked more bee-related injuries on This Morning as he set to keep bees alongside Holly.
Producers installed an apiary on the roof of the TV studio for Phillip and Holly's recurring segment on beekeeping. Holly did most of the work due to Phillip's allergies.
On Tuesday's edition of This Morning, Phillip revealed that he stepped on a bee in the kitchen while walking around barefoot the previous night. The bee stung him, and Phillip soon felt like he was "travelling through a dark tunnel".
"I was clearing up the kitchen last night and I stepped on a bee. And I said straightaway, I've been stung".
Phillip went on to explain that his wife, Steph, had to hover over him on the sofa with his Epipen, ready to inject epinephrine to prevent an anaphylactic attack.
Speaking about the ordeal, Phillip said, ""My wife was ready with the EpiPen and she was saying, 'Do I do it now? Do I do it now?'"
Holly Willoughby questioned her co-host about when the Epipen must be used by another person.
"And you only do it if you can't administer it yourself?" she asked, adding, "I think I'd be tempted to go, 'Urgh, just have it'".
Thankfully, Phillip is okay, but his wife may have been disappointed by his speedy recovery.
"I think Steph was disappointed because you've got to go in via the bum cheek," he joked.
Aside from possibly forgoing his This Morning hosting duties, Phillip's near-death experience nearly made him miss England's match against Tunisia in the World Cup and, more importantly, Love Island.
"Yeah, I'm okay, I'm fine now. I would've missed the match and I'd have missed Love Island!"