Nadia Sawalha shocks fans with untidy garden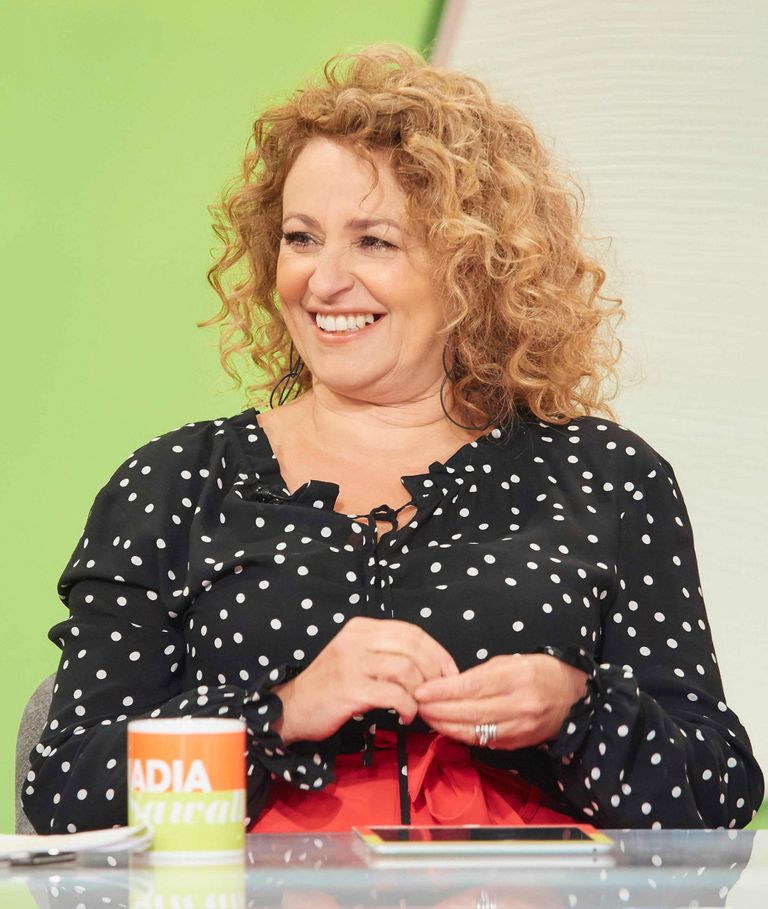 By Amy Hunt
There's not much that Nadia Sawalha isn't willing to talk about with her loyal fans - and it appears that her home is one of those things.
The Loose Women presenter has opened up about almost every aspect of her life, including her marriage, the menopause, and childbirth.
And now, the mum-of-two has spoken openly about her messy home - in particular, her rather untidy garden.
In a new Youtube video on her shared family channel, Nadia confessed that she and Mark had let the area slightly unravel, and that they needed viewers help.
Nadia said, "Mark and I have a shameful secret. We are both utterly intimidated by gardening, and because of that, our garden is an s******e."
She continued, "I will have to whisper because our neighbours are sick to death of our garden, it's an embarrassment to the street!"
The 53-year-old went on to reveal that she and Mark, and their two daughters Maddy and Kiki, have lived in the home for 17 years, and have let the garden get progressively worse.
Nadia Sawalha continued her tour through the garden, winding down unkempt paths and overgrown alleys to the bottom of the garden. She confessed, "It's become a bit of a dumping ground."
She and husband Mark went on to show patches of grass that had become brown and worn-out after so many years, confessing, "The place is a tip."
They also shared with viewers piles of rubbish that had been left in the garden - including cardboard boxes and a broken swimming pool.
The couple then appealed to their 4,000 subscribers, asking for their advice and tips to help them take control of their unruly garden at their home in London's Crystal Palace.
Loose Women panellist Nadia Sawalha said, "I just want one that I'm not embarrassed by."
Looking at the camera, she continued, "Can you help us? Where the hell do we start? We don't have a clue. Help us, just tell us how we can start!"
Fans were left in shock by the garden, with one confessing, 'This made my toes curl!'
However, other viewers were simply amazed by the sheer size of the family's garden - particularly in the capital.
One wrote, 'This is actually a beautiful garden', and another said, 'That's a park...not a garden'
A third viewer also commented, 'Such potential it's a great space.'
More fans of the pair also encouraged them to hire either a gardener or a landscape architect, to help them make a start on their huge challenge. Others simply suggested the pair hire a skip, and start hauling away the rubbish.
Either way, we're sure the space will look beautiful after it's finished.