'Disaster Chef' Kaye Adams Will Learn Nadia Sawalha's Recipes In Brand New Cookbook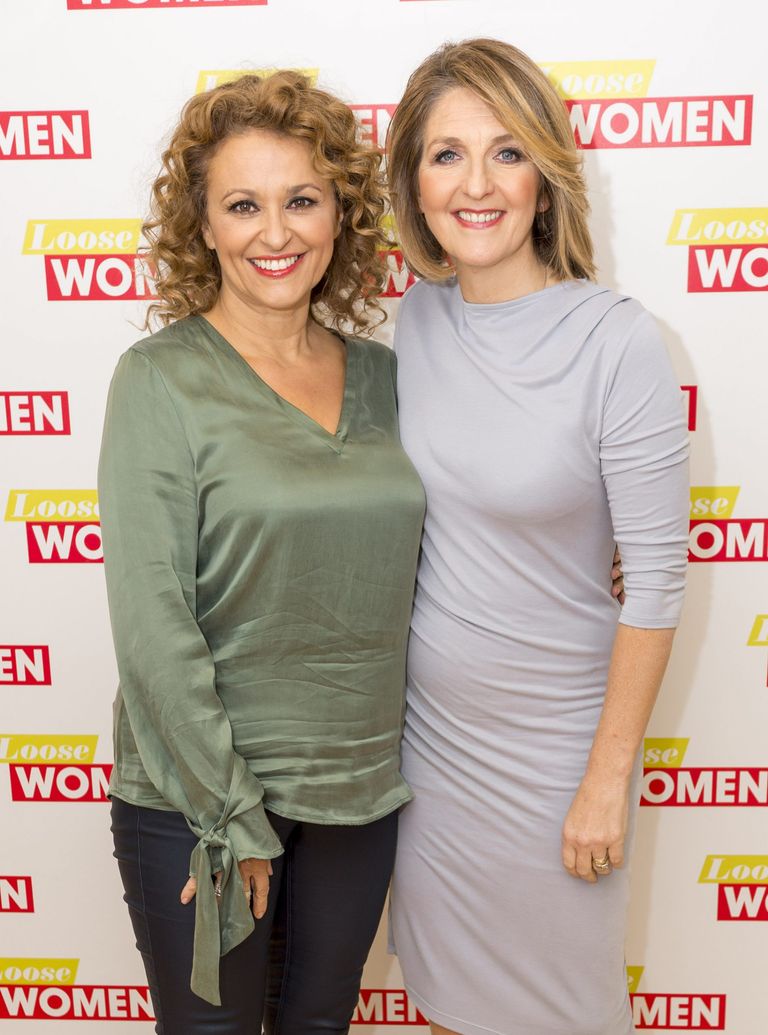 (Image credit: Ken McKay/ITV/REX/Shutterstock)
Loose Women panellists Nadia Sawalha and Kaye Adams have announced they're teaming up to write a cookbook.
Inspired by the duo's YouTube vlogs, which see Nadia guide "disaster chef" Kaye through her favourite easy recipes, the duo will release Nadia & Kaye Disaster Chef "just in time for Mother's Day".
The cookbook will be a "bible for the culinary-challenged, who want to be able to dish up decent grub without having a nervous breakdown in the process," publisher DK said.
Sharing their news in a YouTube video, Nadia said, "We're really excited, I'm going to be basically helping Kaye cook and the book is going to be very much along the lines of our whole social media presence."
[Twitter]
Kaye added, "I do love food and there are a lot of people out there like me who struggle who are not natural cooks... Nadia is a natural cook so (she's) going to teach me something and we're going to get some easy recipes for all you fellow disaster chefs out there."
The duo, who stopped speaking for a few years after the ITV show relocated to London, also revealed that they want their fans to be involved in the book, whether it's through photos, disaster cooking stories or cooking nightmares.
"Please send us your disaster chefs photos and the best ones we're going to put in the book. We want you to be apart of it," they added at the end of their vlog.
Nadia & Kaye Disaster Chef will be published in March 2018.