Nadia Sawalha claims Ant's drink-driving incident could be "a gift" – as she recalls her husband's own arrest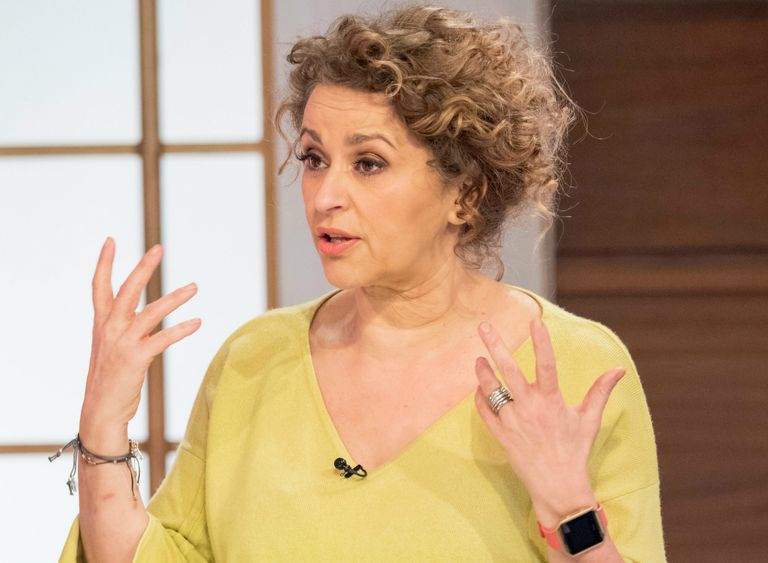 By Amy Hunt
This past weekend, Ant McPartlin was arrested on suspicion of drink-driving after crashing into another vehicle.
The popular 42-year-old has now re-entered rehab - and his and Dec's ITV show, Saturday Night Takeaway, has been cancelled this week. However, the final two episodes will go ahead without him.
However, while it's undeniably been a difficult few days for the TV star, one Loose Women presenter has said that the incident could actually turn out to be a positive turning point for Ant.
Speaking on Tuesday's show, Nadia Sawahla spoke openly about her husband Mark's struggle with alcohol - and how a drink-driving incident eventually lead him on the road to sobriety. She revealed that Mark entered rehab after the incident - just like Ant has.
"He said today will be an extraordinarily difficult day for Ant," Nadia explained.
However, she also revealed that she and Mark believe the sad incident could be a 'gift', which could help him get on the road to recovery.
She said, "I asked him earlier if he wouldn't mind me talking about this. Because 15 years ago Mark was done for drink-driving on the motorway."
Then, reading out a text from her husband, Nadia said, "He said 'It is a gift if you can let being caught be the defining moment of your addiction. As long as you've hurt no one.
'It is public shaming by the press. I was shamed by my nan, you have no choice but to embrace it, get real, and get honest. It was the defining tipping point in the start of my recovery.'"
She continued, "So he's saying, in the end, this could be a very important thing for Ant."
Nadia who went on to say that Mark is now 15 years sober, and that she couldn't be more proud of her husband.
Coleen Nolan also said her piece on the matter, explaining that she feels sorry for best friend Dec. She said, "Poor Dec. It's so hard for him as well. Because he's out on a limb without him."
MORE: Nadia Sawalha reveals how she was left 'heartbroken' by her sister
Ruth agreed, saying, "It affects his career as well, and all the programmes they do together."
Speaking about her husband's experience, Nadia discussed how rehab is harder for people in public eye.
She said, "Mark was there 15 years ago and there were various famous people in there at the same time. And they had been in a couple of times. But he said, 'Actually, I think it's harder for people when they're famous, because there's so much shame and guilt.
'And it's about saying all those things that you've done and not being in denial. That's hard when people aren't looking at you.'"