Michelle Obama got emotional reflecting on Trump's inauguration - 'There was no reflection of the broader sense of America'
In Michelle's podcast, she shares why Trump's 2017 inauguration was painful for the Obamas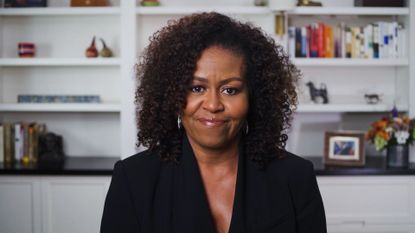 (Image credit: BET Awards 2020 / Contributor / Getty Images)
The former First Lady recently shared her thoughts about what it was like to move out of the White House with her family, as well as how Trump's inauguration in 2017 emotionally affected her.
After over five years, Michelle Obama is finally ready to share how she truly felt in January 2017 - aka, the month her family left the White House, and Trump was sworn into the presidency.
In her new podcast, Michelle Obama: The Light Podcast, which releases on Audible today (March 7), she got candid about how this transition was a tense time for her and her family - and touched on the emotional residue that is still left for Michelle and her husband, Barack Obama.
The show's first guest host is Hoda Kotb, the beloved host of the Today Show who was recently on leave due to a family medical emergency. In the interview, Michelle (who recently gave us major fashion envy) explains to Hoda that the day of Trump's inauguration was emotional for a plethora of reasons.
"We were leaving the home we had been in for eight years, the only home our kids really knew," she says of her daughters Malia and Sasha, who are now 24 and 21, respectively. The Obamas, who started their life as a family in Chicago, uprooted their lives when Barack Obama was elected as President in 2008, and stayed until his final term ended in 2016.
"They remembered Chicago but they had spent more time in the White House than anywhere, so we were saying goodbye to the staff and all the people who helped to raise them," Michelle continued.
She explains that, besides the sadness that their family was facing as they had to learn to call a new place home (don't worry, the Obamas have beautiful homes all over the country,) she also noted that the inauguration itself was quite painful for her. For one, she says, it was lacking diversity.
"To sit on that stage and watch the opposite of what we represented on display — there was no diversity, there was no color on that stage," she recalls. "There was no reflection of the broader sense of America."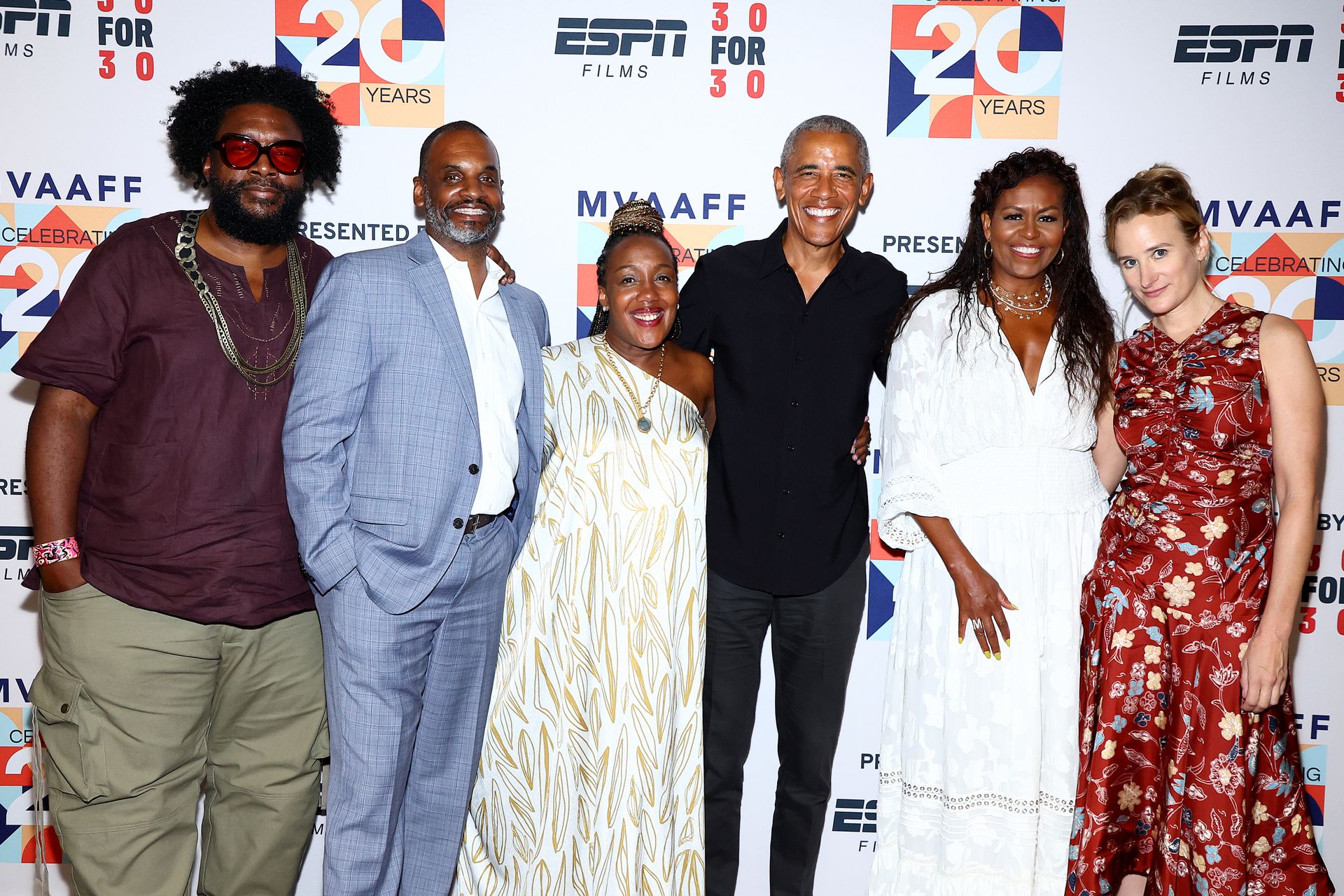 She continues that people were surprised to hear how broken she was feeling that day, as the photos taken don't reflect as such. "Many people took pictures of me and they're like, 'You weren't in a good mood?' No, I was not! But you had to hold it together like you do for eight years," she says.
On that day, Trump made a note to point out that his inauguration crowd was bigger than Obama's - but Michelle came to clear up those rumors. "You walk through the Capitol, you wave goodbye, you get on Marine One, and you take your last flight flying over the Capitol," she says, "where there weren't that many people there — we saw it, by the way!"

She said that she sobbed for 30 minutes with her family after the ceremony concluded. "When those doors shut, I cried for 30 minutes straight, uncontrollable sobbing, because that's how much we were holding it together for eight years."
Madeline Merinuk is woman&home's US lifestyle news writer. She covers celebrity, entertainment, fashion, and beauty news but is also obsessed with internet trends - you can find her reciting trending TikTok sounds out loud at any given time.
After winning multiple student journalism awards for her investigative work, she graduated from Hofstra University in 2021 with a B.A. in Journalism. After graduating, she worked at today.com, the digital site for the Today Show, where she wrote pop culture news and interviewed big-name personalities like Emily Ratajkowski, Haley Lu Richardson, Emma Corrin, and more.
Her personal interests, in no particular order, are: cheese, Joni Mitchell, reading, hot yoga, traveling, having multiple chapsticks in every handbag at all times, and dancing to ABBA songs as if she were in the Mamma Mia movies.