Michelle Obama reveals she is dealing with depression amid lockdown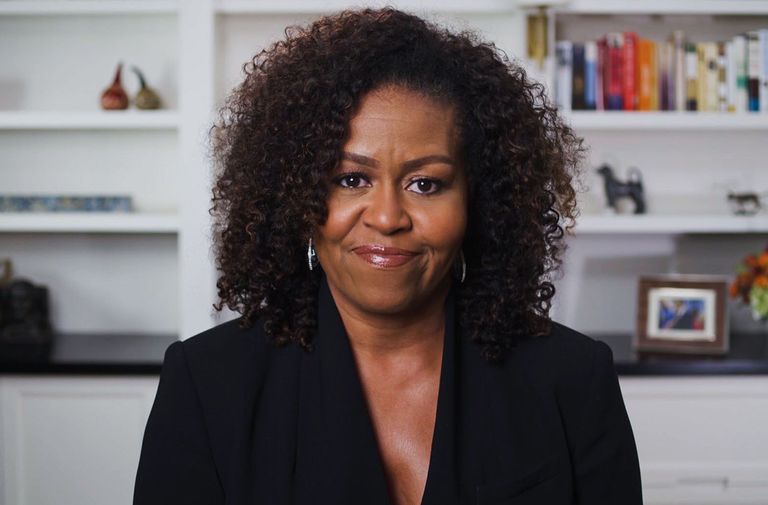 (Image credit: Getty Images via Getty Images)
Michelle Obama has revealed that she has been dealing with depression during lockdown.
Former First Lady of the United States Michelle Obama opened up on the most recent episode of her brand new eponymous podcast, revealing that she has been feeling "out of body, out of mind" and finding it difficult to sleep.
"These are not, they are not fulfilling times, spiritually," said the former FLOTUS to podcast guest US journalist Michele Norris. "I know that I am dealing with some form of low-grade depression.
"I'm waking up in the middle of the night because I'm worrying about something or there's a heaviness," she went on.
Explaining what she feels are the reasons behind her low mood, Michelle, who is the wife of former US President Barack Obama, said, "Not just because of the quarantine, but because of the racial strife, and just seeing this administration, watching the hypocrisy of it, day in and day out, is dispiriting."
She added how she felt it "exhausting" to be "waking up to yet another story of a black man or a black person somehow being dehumanised, or hurt, or killed, or falsely accused of something."
"And it has led to a weight that I haven't felt in my life, in a while," she revealed.
The mum-of-two, who shares daughters Malia and Sasha with husband Barack, explained that she manages her feelings by keeping to a schedule and maintaining a routine.
MORE: Michelle Obama opens up on experiencing imposter syndrome
"[During the day] Barack's in his office, making calls, working on his book. I'm in my room, the girls are on their computers," she said.
"But right around five o'clock, everybody comes out of their nooks, and, we like, do an activity, like, puzzles have become big, just just sitting and doing these thousand piece puzzles.
"The girls are just like into them, and we're all sitting on the floor, around a table where the puzzle is now permanently set up."
Michelle revealed that after dinner the family get out playing cards, as former President Barack has taught the couple's daughter to play Spades.
"They've got a spades tournament," she said. "So Barack has taught the girls spades, so now there's this vicious competition".
"They wouldn't have sat down, but for this quarantine, to learn how to play a card game with their dad. They wouldn't."