Martin Lewis warns shoppers what they 'shouldn't buy' this Christmas
The money-saving expert doesn't want people to lose money...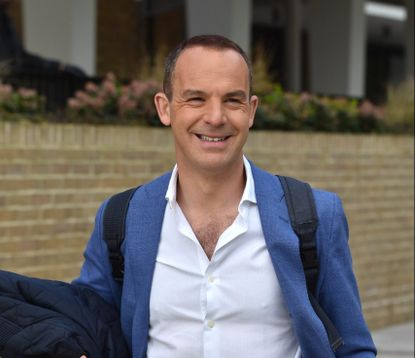 (Image credit: GC Images)
With just over two months to go until Christmas, it's time to start planning what to buy for friends and family.
Luckily, money-saving expert Martin Lewis (opens in new tab) is on hand to help shoppers with their purchasing and has offered some helpful advice for people already on the hunt for festive gifts. The financial guru has warned people against buying a certain present... a gift card.
Speaking on ITV's This Morning, Martin Lewis said, "The biggest answer I can give you and anyone else is, and I've said this many times before but never has it been more pertinent - I am extremely anti gift cards."
The MoneySavingExpert.com founder went on to explain that gift cards have a shelf life. So you lose money if you forget to claim them, or if the company in question goes under.
He added, "The simple fact is that first of all some of them date - so someone buys them for you and if you don't use them in two years they are not worth it.But more importantly, if the company goes bust they are worthless. You just have to claim as a creditor on the administrator."
Martin Lewis stressed that in current coronavirus climate, there's a lot of uncertainty around the future of certain retailers. This means it's even riskier to buy a gift card.
He continued, "In this time of terrible uncertainty, and retailers won't like me saying this, the last thing I would be giving anyone for Christmas is a gift card, unless it is from a company I was absolutely rock certain."
Martin added that if you are going to purchase a gift card then companies such as Amazon and Selfridges could be safer bets, but still cautioned, "I'm taking a guess, I don't know the strength of these companies."
It's also worth pointing out that some are valid at a number of retailers - like theOne4All gift cards. So there's extra security with multiple outlets, rather than a standalone gift card for a particular company.
Lizzie Thomson is a regular contributor to woman&home, and also contributes to Metro.co.uk, Ideal Home, Culture Trip, and Evening Standard, covering all things lifestyle.