Louise Redknapp exclusive: 'I took a break but I've got so much more to say now'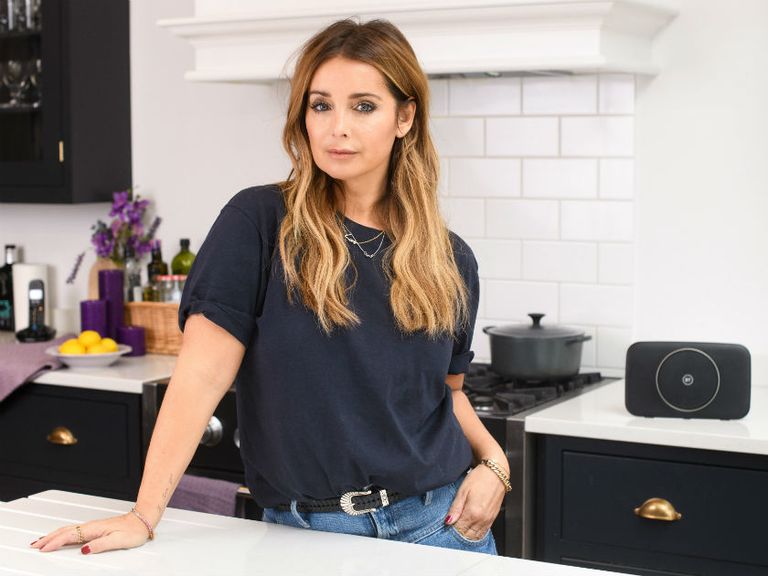 The singer talks to woman&home about her new album and why things are so different this time around
Louise Redknapp is gearing up to release a new album - 20 years after her last - after taking a break to raise her two sons with ex-husband Jamie.
When woman&home sits down with Louise, 45, it's clear that, despite the big gap, she's as excited as ever about putting out new music.
'I actually can't wait to get the album out, I feel like I'm bored of waiting!' Louise says. 'The singles that come out before an album are usually the pick of the ones that will maybe work best for radio but, for me, all of the hidden gems are on the album. I can't wait for people to hear them.'
MORE: Louise Redkapp opens up about the skin condition she gets asked about all the time
It's been a tough few years for former Strictly Come Dancing star Louise, after she and ex-footballer Jamie, 46, called time on their marriage after nearly 20 years.
But going through that unsurprisingly gave Louise a lot of inspiration when it came to writing new music. She continues, 'This isn't about nostalgia, it isn't a comeback as such, I had a break, I had a family, the break was longer than what I thought it was going to be… there's a lot of preconceived ideas about what's going to happen because obviously I'm older. But I have so much more to say now.'
As well as focusing on the new album, Louise has teamed up with BT as the face of their newest broadband offering, Halo. The service means someone from BT will come to your home and make all of your broadband needs come true.
'The Halo campaign is basically where someone from BT comes to your home and just sorts everything out,' Louise explains. 'You can get Wi-Fi right up on the top floor – I'm sold! It's about making it work for you. It's simplifying everything which I think a lot of people need.'
BT's new broadband proposition, Halo is out now. It's the UK's best-converged broadband plan, giving customers a faster, more reliable connection at home and on the go, giving ultimate peace of mind. To find out more visit bt.com/halo