Jemima Kirk reveals she's only in contact with one of her former Girls co-stars
In a new interview, Jemima Kirke also discloses that she'd star in a Girls reboot "for the right amount of money"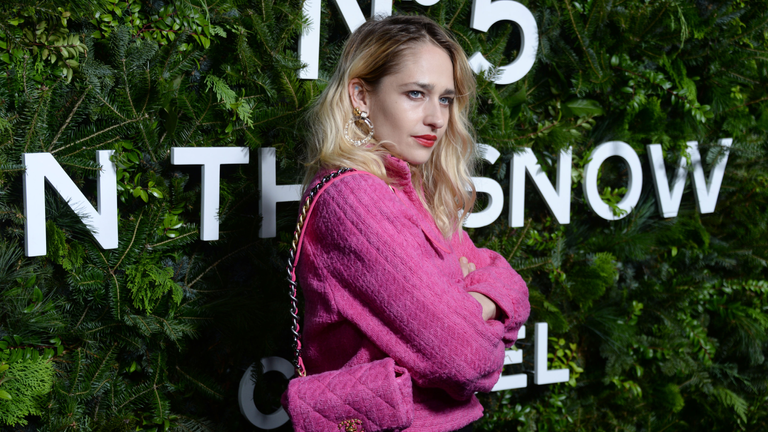 (Image credit: Paul Bruinooge / Contributor)
Jemima Kirke, who famously played one-fourth of the friends quad on the generation-defining Girls on HBO from 2012 to 2017, just opened up about a potential reboot of the show and revealed she's only still in contact with childhood best friend and Girls creator Lena Dunham.

"Just Lena," said Jemima, who is currently staring in Conversations With Friends, when asked who she still talks to from the set of Girls in a new interview with The Telegraph. The 36-year actor also pointed out that she hasn't, though, spoken to Lena since her wedding to Luis Felber.

In the interview, Jemima also got candid about a potential reboot of the beloved Girls—a topic that Lena herself has been open about.

"We all recognize it's not time yet. I want it to be at a moment when the characters' lives have really changed," Lena said back in January. "Right now, everyone would just be wanting to see Kylo Ren [Adam Driver]."

For her part, Jemima, who grew up with Lena and played cool girl Jessa for six seasons, said she'd be delighted to star in a reboot "for the right amount of money." She has even thought of where Jessa would be in life at the moment.
"I don't want to give anyone another opportunity to equate me with her, but I wouldn't be surprised if she had a couple of kids, maybe from two different dads," she said, referring to her own life with kids Rafella and Memphis, whom she shares with ex-husband Michael Mosberg. "Maybe she'd be raising them on her own with a nanny who she insists on referring to as her personal assistant."
Speaking of the present, while talking about the possibility of a reboot, Jemima made it clear that the show would have to contend with a changing world order. "[The reboot] would definitely get grief," she said. "I think Lena made something without fear and she wouldn't be able to make that today. She would be too scared."
Starring four white twenty-something women exploring life's travails and romantic pursuits in 2010s New York, the original show did get criticized for the lack of diversity within the cast—an interesting factoid given the progressive nature of the themes and stories tackled.
Lena, still credited as a one-of-a-kind showrunner who led a successful series for six years at the relatively young age of 25, has been largely out of the spotlight in recent times (she did launch a size-inclusive line with 11 Honoré, though!)—but something tells us that a Girls-led comeback isn't such a far fetched dream.

Anna Rahmanan is a New York-based writer and editor who covers news, entertainment, lifestyle, culture, food, travel and more. Read more of her work at annabenyehuda.com.