Mathew Horne reveals huge spoiler about the Gavin and Stacey Christmas special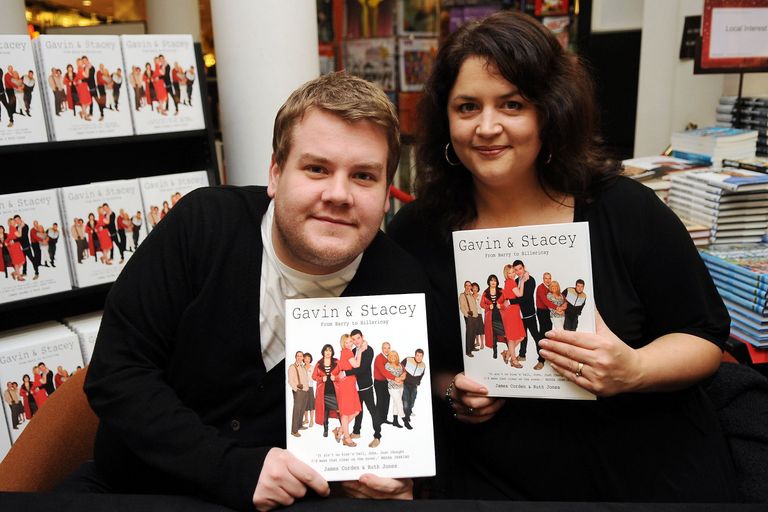 (Image credit: REX/Shutterstock)
Mathew Horne has revealed exciting new details about the hotly anticipated Christmas episode of Gavin and Stacey.
In a recent interview, Mathew, who plays Gavin, spoke out about what the future held for his character, revealing the exciting news and his and Stacey's family!
He said, "There's very, very little I can give away. Suffice to say he's a little bit tired... and he's a dad with an almost grown-up child. I think the audience will be pleasantly surprised and warmed by what they see.'
The actor added that the script for the hotly anticipated Christmas special was 'really beautiful, funny and heartwarming' and that he had 'every confidence people are going to really like it'.
"I think there'll be laughter and tears," he added. "Ruth and James have done an incredible job, particularly considering they live in different countries."
And he revealed that one of his scenes with Joanna Page, who plays Stacey, was 'absolutely beautiful', confessing, "I was talking to Jo yesterday and we can't wait to get going on it.'
Rob Brydon, who plays Uncle Bryn, and Larry Lamb, who plays Mick Shipman, have also spoken out about the show's return, with Larry revealing that the first sequence made him cry. 'I read the script and it really got me,' he said on This Morning this week. 'It just sort of took me along.'
James Corden first revealed that the show would return when he tweeted a picture of the top-secret script to his followers, revealing that he and co-writer Ruth Jones has been "keeping this a secret for a while."
The sitcom hasn't been seen on screens for nearly 10 years, with the last episode aired on New Year's Day in 2010, which saw a record 10.3 million viewers tuning in.
The series, which was originally shown on the BBC from 2007, earned itself a cult following of fans and, 10 years on, those fans can't wait to see what the show's characters have been up to for the last decade.
James and Ruth, who also appear in the show as Smithy and Nessa, will be joined by familiar faces such as Matthew Horne (Gavin) and Joanna Page (Stacey), as well as Rob Brydon (Uncle Bryn), Larry Lamb (Mick), Melanie Walters (Gwen) and Alison Steadman (Pam).
The writing duo said in a statement: "Over the last 10 years we've talked a lot about Gavin and Stacey - where they might be today and what their lives might look like. And so in secret we took the plunge and wrote this one hour special.
"We've loved revisiting Barry and Essex again, and bringing the characters back together has been a joy. We're so excited to get the chance to work with our fabulous cast and crew once more and to give fans of the show a festive treat this Christmas.
"Thank you to the BBC for making this happen."
Charlotte Moore, who is director of BBC Content released a statement following James' social media announcement: "We can't wait to see what's happened to everyone over the last nine years, and what's next for one of the nation's favourite comedy families."
MORE: Royal fans delighted as Prince William's hilarious reaction to football result is caught on camera
So what will the Shipmans and the Wests have been up to since we last saw them? Smithy and Nessa's son Neil will be 10 now, but what sort of parents would the pair be?
And what about Gavin and Stacey? Could they be blessed with a family of their own after their initial struggles? And will Gwen gave learned to cook anything other than omelette?
Tune in this Christmas to find out!