Here's What The Royal Family Actually Do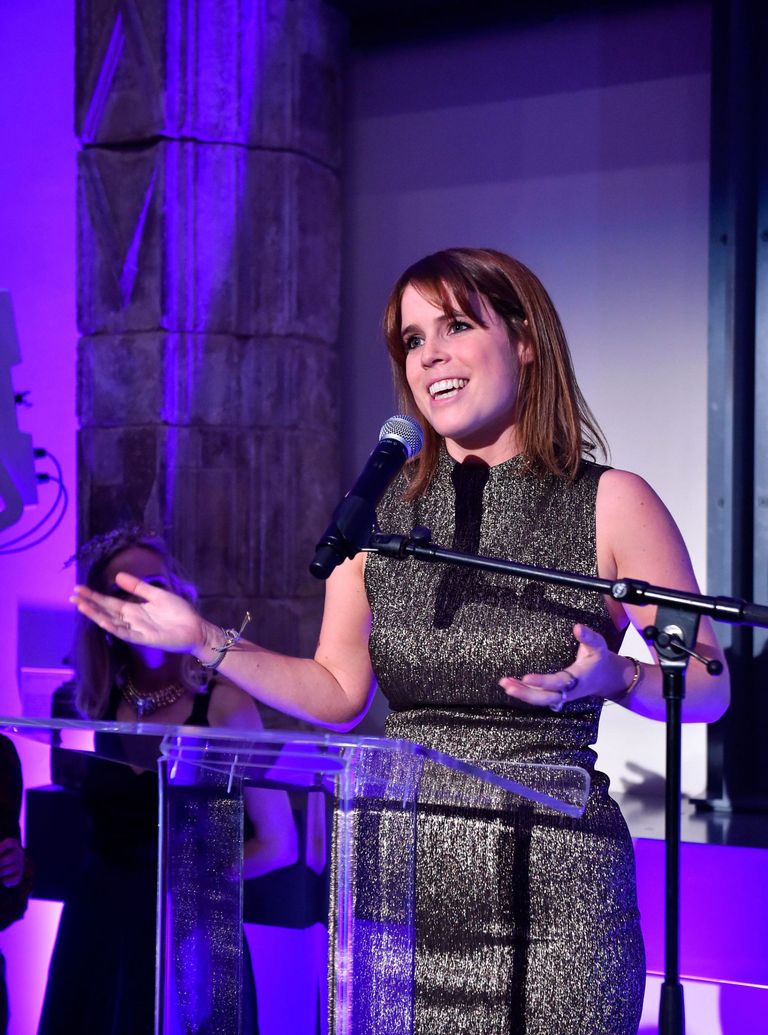 (Image credit: Rex Features (Shutterstock))
Have you ever wondered what the royal family actually do during their everyday lives? In between their various official engagements - diplomatic trips, hosting heads of state, throwing parties - many of them have additional royal duties, charity work and even daytime jobs.
It was recently reported that Princess Eugenie, the Queen's granddaughter, had been promoted to Director of Hauser & Wirth, a contemporary art gallery in London where she has worked for the past two years. But she's no stranger to the art world - Princess Eugenie used to be its Associate Director, and once worked for online auction house Paddle8 in New York City.
As neither she nor her sister, Princess Beatrice, receive UK taxpayer money, they've both been earning their keep with suitably high-powered jobs. Beatrice, 28, lives in New York City, and is said to have followed in the footsteps of her father, the Duke of York, by becoming a business matchmaker, with her first high-profile client being Afiniti, a company that provides software for call centres. She has previously done internships at companies such as Sony Pictures Television in London.
They're not the only royals with busy schedules, however. Despite turning 90 last year, The Queen still performs a number of important tasks. Not only does she continue to attend hundreds of events each year, she must also give her stamp of approval to any legislation passed by Parliament before it becomes law. Queen Elizabeth II is also Colonel-in-Chief of the armed forces, and has "the sole right of conferring titles of honour on deserving people," which means she presents OBEs, MBEs and CBEs.
Prince Charles is involved with various charities including the Prince's Trust, which he set up in the 1970s to give grants to young people starting business ventures. He also runs Duchy Originals, an organic food range selling in countries across the globe.
Although his official occupation on Prince George's birth certificate is 'Prince of the United Kingdom', aviation fan Prince William has lent his piloting services to national services over the years. He once worked as a search and rescue helicopter pilot in North Wales with the Royal Air Force, and in 2015 joined the East Anglian Air Ambulance team. This year, he announced that he'd be stepping down from the role, as he and his family will be moving to London in time for Prince George's first day of school.
The Duchess of Cambridge has had a few day jobs since graduating from the University of St. Andrews before taking up full-time royal duties. Like her sister Pippa, Catherine worked part-time in her parents' company, Party Pieces, and between 2006 and 2007, Catherine worked as an accessories buyer for clothing company Jigsaw.
Prince Harry was once a member of the military but left the army in June 2015 to focus on his charity work, which includes launching the Invictus Games, of which he is still a patron, and being an ambassador for Heads Together, an award-winning mental health campaign in partnership with YoungMinds and seven other charities.
So now you know - busy people our Royal Family!