We earn a commission for products purchased through some links in this article.
Helen Mirren has already won over the hearts of the world with her vast film roles over the years.
She's played almost everyone, from prominent characters from a range of Shakespeare plays, to the Queen in various period films.
But although she's conquered the royal of the famous monarch, there's actually another surprising, prominent figure that she'd love to play in a film.
Discussing her desire to tackle the character of US President Donald Trump in a film remake, she admitted, "I'd be so funny as Trump. I love it," and joked, " I've almost got the hair."
Speaking for The Hollywood Master series reported by The Hollywood Reporter, she said, "I mean, what a fascinating character. What an extraordinary character.
72-year-old Helen also confessed that playing the controversial, real-life character of Trump is actually more interesting to her than any fictional character.
"I would say real life is so much more interesting than anything you can make up. But you know, a fantastic sort of slightly Shakespearean character. He may have a Shakespearean fall, I don't know, but he is an extraordinary character."
So how would she plan to get into the psyche of the divisive American leader? Helen revealed that her research would definitely involve a look back into the early years of the President…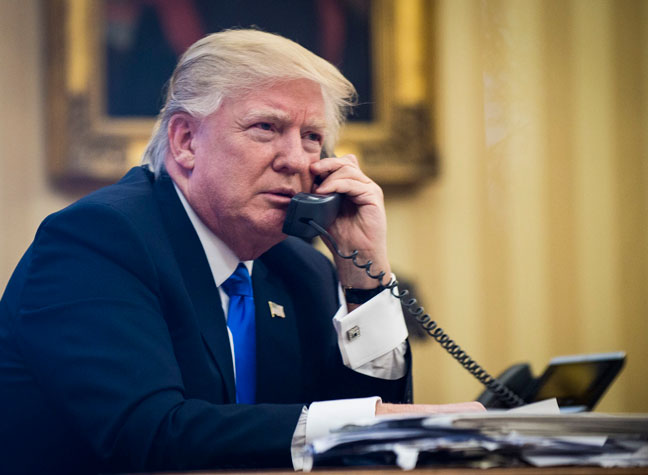 "I don't think that would be too difficult to penetrate quite honestly. You look at the upbringing. You look at the schooling, the father, the mother.
"I don't know much about Mr Trump's background, but if I was to play him, I would definitely start there…
She continued, "That's what you have to start with, the child, and the child is very much in Trump."
However, while she'd love to the chance to immortalise Trump in film, it seems she's not actually a fan of the man in real life.
When asked what her thoughts were on his controversial comments on 'groping' women and on their appearance, Helen said, "I think it's dinosaurs. I think they're dying out . . . there are a few old dinosaurs left, and I think Mr. Trump is one of them."