Gregg Wallace and wife Anna make joint appearance after baby Sid's birth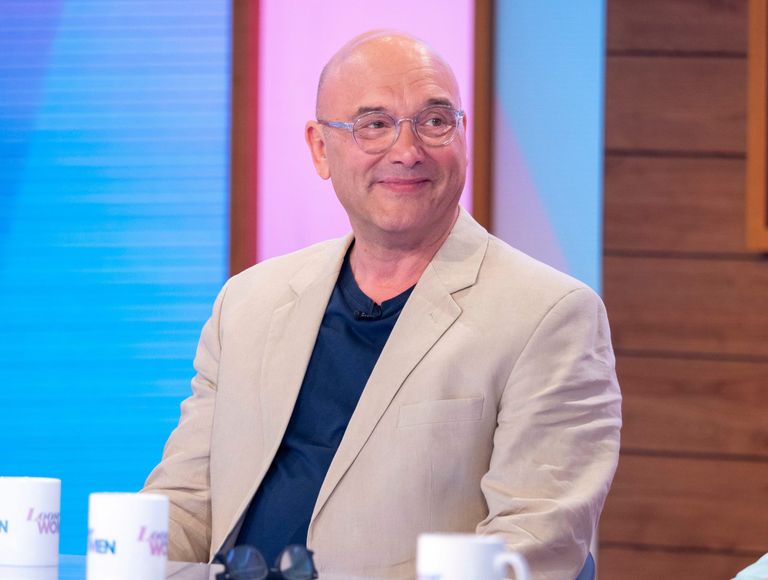 The pair made their cooking debut on This Morning.
Gregg Wallace and wife Anna appeared on This Morning yesterday to present a cooking segment on the show, six weeks after the birth of their baby boy. The couple were also promoting their new book,Gregg's Italian Family Cookbook, which features recipes from Anna's side.
During the show, Gregg opened up to presenters Holly and Phil about life with newborn baby Sid, whose full name is Sid Massimo Wallace after the food critic's father Sid and Anna's dad, Massimo.
MORE: Gregg Wallace in tears over being an 'older dad'
"Baby's brilliant, and he's got loads of hair… looks like his mum," he told the hosts, his face lit up with pride.
https://www.youtube.com/watch?v=WnmG4QcziUo
"I'm good. I like changing nappies, I've been weed on three times.
"I like feeding him, winding him, yeah it's good. I'm finding the sleepless nights difficult, especially if you've got to get up for the cameras the next day it's not easy.
"I'm very fortunate my wife's beautiful and a great cook," mused Gregg.
Wife Anna gave birth to baby Sidon 29 April at The Portland Hospital in London. She looked glowing during the appearance on This Morning yesterday, wearing a striking blue summer dress from Boden.
MORE:Masterchef's Gregg Wallace welcomes baby with wife Anna after years of struggling to conceive
Cooking is clearly a subject close to the couple's hearts, and their love of food even played a part in their 'miracle' conception, according to Gregg.
"We tried for a couple of yearsto have him," he said. "Everybody was saying that we had to relax, and actually we had a month in Italy, we were doing the book and obviously the people that were saying relax were right.
"If you want to conceive, Italian sunshine, loads of pasta, a bottle of red wine!"
Congrats to you both!