Splendiferous Things You Didn't Know About Roald Dahl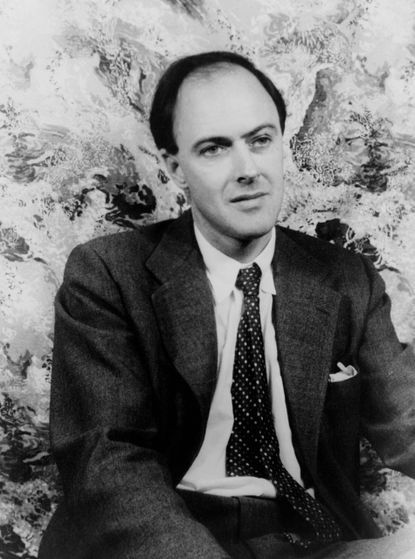 woman&home newsletter
Sign up to our free daily email for the latest royal and entertainment news, interesting opinion, expert advice on styling and beauty trends, and no-nonsense guides to the health and wellness questions you want answered.
Thank you for signing up to . You will receive a verification email shortly.
There was a problem. Please refresh the page and try again.
Today marks what would have been Roald Dahl's 100th birthday, and in celebration of his legacy we've gathered some little known facts about the famous children's author. Known for penning whimsical tales such as and The Witches and Matilda the Welsh born writer lived a life packed with adventure, bringing sparkle to children's and adult's lives alike. Read on as we discover more about the real Roald Dahl...
He worked as a spy for MI6
Dahl wasn't always an author, in fact he didn't start writing children's stories until he had his own. During the Second World War he was recruited to work as a spy for MI6, providing intelligence for America. Incidentally Ian Fleming, the creator of James Bond worked alongside Dahl at MI6 and the pair remained life-long friends.
He survived a plane crash, which then led him to become a writer...Another of Dahl's past lives involved working as a pilot during World War II where he came face to face with death. Dahl crashed in the Libyan Desert on route to his first day of service for the RAF, suffering severe injuries including a fractured skull and temporary blindness. Dahl later described the event as "A monumental bash on the head", and claimed his brain injuries led him to become a creative writer.
He created the child catcher in Chitty Chitty Bang Bang...that infamously sinister character from the iconic family film? Yup - that's another of Dahl's genius creations. He penned the screen play from the original book - written by his old friend Ian Fleming, and introduced the ominous child catcher to the story.
Dahl was ever inspired by the countrysideDanny Champion of the World was written in a gypsy wagon in his back garden, and Dahl credited his rural surroundings for inspiring the story. Likewise, Fantastic Mr. Fox is said to be to be inspired by a huge tree which grew outside his home in the village of Great Missenden, Buckinghamshire. All Dahl's other stories were written in a shed at the bottom of his garden - always in pencil and always on yellow paper.
He suffered many tragediesAs a boy Dahl lost his father and older sister both in the same year. In 1960 his son Theo nearly died in a car accident, and in 1962 tragedy struck again as he lost his seven year old daughter to measles. He recalled the death of his daughter in a heart breaking essay; "One morning, when she was well on the road to recovery, I was sitting on her bed showing her how to fashion little animals out of coloured pipe-cleaners, and when it came to her turn to make one herself, I noticed that her fingers and her mind were not working together and she couldn't do anything. 'Are you feeling all right?' I asked her. 'I feel all sleepy,' she said. In an hour, she was unconscious. In twelve hours she was dead."
He created his own language Gobblefunk is the name of the whizzpopping dictionary made up entirely by Dahl himself. Dahl expressed an interest in playing with words very early on. As one of his teachers said in a school report, 'I have never met anybody who so persistently writes words meaning the exact opposite of what is intended.' An Oxford Roald Dahl Dictionary also hit the shelves this year.
He was buried with some of his favourite thingsUpon Dahl's request he was buried with his snooker cues, a bottle of red wine, a power saw, HB pencils, and chocolate.
The last book he ever wrote......was The MinPins, a fantastical tale about tiny people who live in trees - also said to be inspired by the countryside. We'll leave you with the last line from his last ever story...
"And above all, watch with glittering eyes the whole world around you because the greatest secrets are always hidden in the most unlikely places. Those who don't believe in magic will never find it."
***
The Gloriumptious Worlds of Roald Dahl is priced at £16.99 from all good bookshops and online stores, as well as from www.carltonbooks.com (opens in new tab)