Emily Maitlis Reveals Personal Toll Of Reporting On Manchester Attacks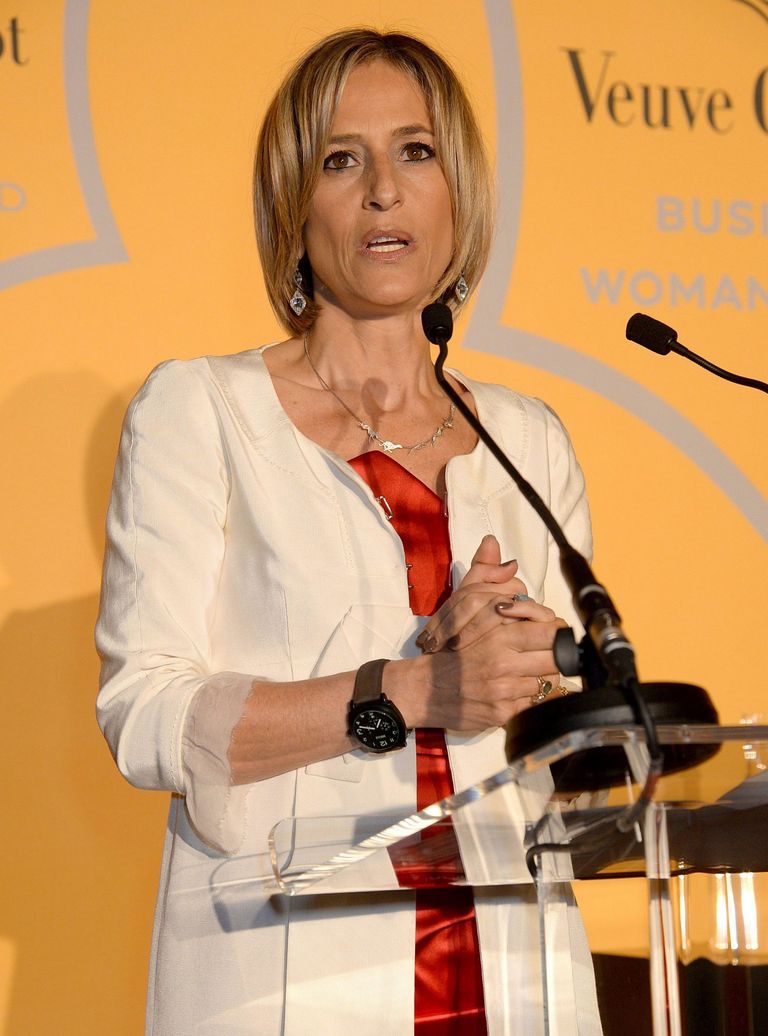 (Image credit: Rex Features (Shutterstock))
By Amy Hunt
When a tragic terror attack occurs, our first thoughts of course naturally fly to the victims, and the families they leave behind. As has happened in recent weeks, our natural instinct is also to praise the emergency services, who constantly put their lives at risk to save ours.
So it's not often that we'll consider the group of people who are often also present first-hand at these horrifying events - the reporters and news crews.
Given that they've sometimes drawn criticism for publicising the details of tragic events, it's easy to forget that they are also there to bear witness to the shocking scenes.
And one veteran presenter, Emily Maitlis, who works on the BBC, has admitted that the job can often take a real emotional toll.
Writing in the Radio Times, Emily, who has been covering significant world events since the 1990s, revealed how the pattern of tragic events has become "achingly familiar" to her over the years. But she admitted that this has left her "struggling to understand why the bombing of the Manchester Arena hit me so hard".
She went on to describe how the ages of the Manchester attack victims has been at the centre of much of the feeling of tragedy. She wrote, "Much has been said about the loss of such young life in Manchester.
"The concert will have been a rite of passage for every teenager, every kid, falling in love with music for the first time, tasting what it means to leave your hang-ups - and your parents - at the door, and enter a sublime brave new world, which is all yours."
The BBC presenter has been at the scene of many recent terror attacks, including those in Paris and Orlando. But Emily later revealed that the tragic event in Manchester specifically affected her, given the fact that parents already, inevitably, worry about the freedoms they give their child.
She said, "I think it hit me particularly hard because it strikes right to the heart of what parents constantly ask themselves: Am I doing the right thing? Am I getting it right? Is she too young for a phone? Or a pop concert? Should I let him catch the Tube alone or insist I come along too? Am I being paranoid or protective? Am I suffocating or sensible?"
Emily continued to admit how the Manchester tragedy, in which 22 people were killed, made her think of her own children.
She explained, "I have found myself imagining every conversation between mothers and those dead daughters. Did they have to beg to go? Was it a birthday surprise? Did the mums hang around the nearest coffee shop, an easy mobile phone call away from harm?"
But Emily finished her easy by reaffirming that despite the tragic loss of life, the bomber was nothing more than a coward, saying "the suicide bomber was too cowardly to go for anything other than the softest target."