Early Retirement: How Much Money Do You Need, And What Should You Consider Before Looking To Retire In Your 50s?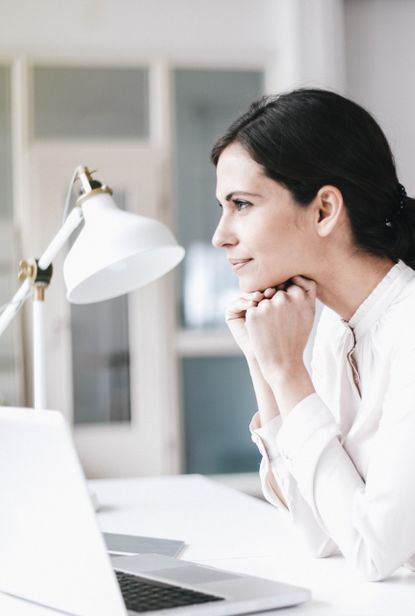 (Image credit: Rex Features (Shutterstock))
woman&home newsletter
Sign up to our free daily email for the latest royal and entertainment news, interesting opinion, expert advice on styling and beauty trends, and no-nonsense guides to the health and wellness questions you want answered.
Thank you for signing up to . You will receive a verification email shortly.
There was a problem. Please refresh the page and try again.
As it was recently announced that millions of people will have to work until the age of 68 before they can retire, many will be left wondering if the dream of early retirement is no longer a feasible reality.
Work and Pensions Secretary David Gauke announced on July 19th 2017 that the state pension age will increase seven years earlier than planned.
The current State Pension age is 65 for men and slowly rising for women - reaching 64 and six months by April 2018.
The new plans concerning a rise in state pension age will affectthose born between 6th April 1970 and 5th April 1978 as the pension age is rising to 68 by 2039.
Your State Pension age is the earliest age you can start receiving your State Pension.Although your state pension age may differ from your work or personal pension age, the government changes are likely to have far reaching affects.
Check your State Pension age by using the Government'sState Pension calculator. (opens in new tab)
So, is early retirement still possible? We asked a series of experts about how to retire early, and here they give their top tips, best advice, and answers to your questions...
Is it still possible to retire early?
Declan Harrington, Financial Advisor atSavage Silk (opens in new tab) says yes, it is, but first you need to consider what kind of retirement you envisage for yourself. Do you never want to go back to work again? Or, do you want to give up your full-time job in favour of something else that is less time intensive?
"If you plan to retire completely, you will need enough saved to finance the extra years you will now have" Dclan Harrington says, "But, if you plan to become semi-retired, you will still be able to support yourself with the money you earn from a part-time role.
"The whole concept of retirement is changing and simply having the ability to wind down and work less is, for many, the best solution. You'll still be earning something, and won't be totally reliant on your savings. Plus, you can remain engaged in the world at large, so this can be a great solution for many."
How much do I need to retire?
"When working this out, you need to take into account how much annual income you want when you retire. To calculate income for life from age 55, you will need between 25 and 35 times that amount in your retirement pot" Declan Harrington explains. "
For example, if you want the equivalent of £20,000 before tax in today's money, increasing each year to protect you from inflation, you will need between £500,000 and £700,000, depending on how much risk you are prepared to take with the savings in your retirement pot and on how you want to access it."
I want to retire at 55 - how can I do this?
Elliot Castle, Founder and CEO of We Buy Any Home (opens in new tab) suggests streamlining your financial commitments if you're considering early retirement. In light of the change to the state pension age, and regardless of your work or personal pension, this can be a good way release equity to support yourself and your family in early retirement.
"A great way to limit your financial outgoings or bolster your bank balance is to utilise your property" Elliot advises. "Your home is likely to be the biggest asset you own, so options like downsizing, renting out a room or garage, or releasing equity are great ways to limit your commitments financially."
Here are Elliot Castle's three key things to consider when thinking of using your home to have a stress-free retirement:
DOWNSIZING "Many people find themselves facing retirement in houses that are too large, often because the children they once lived with have moved on. If you're an 'empty-nester' and prepared to move to a smaller space, downsizing could put you in a very comfortable financial position - especially if you have owned your home for a long period of time, as it is likely to be worth a lot more than it was when you first bought it.
Downsizing could also provide you with the opportunity to live somewhere that caters better for your needs now and in the future. Apart from a smaller home, you could consider other housing options, such as a bungalow, a retirement property, or perhaps even somewhere abroad.
Something to bear in mind is that moving home can be a costly and lengthy experience. So, before committing to a sale, homeowners need to spend time working out exactly how much money they want to walk away with from the transaction, factoring in associated costs such as estate agent's fees, legal costs, and stamp duty, and consider the amount of time they are able to hold out for a sale.
If you find yourself in a situation where you need to downsize your property quickly, you may opt to sell through a private home-buying company such as 'We Buy Any Home' (webuyanyhome.com). We provide you with an initial offer within 24 hours of contact - enabling completion on a house sale in as little as seven days, so that you can start enjoying your retirement as soon as possible."
RENTING "If selling your family home isn't an option, or something you're prepared to do, you could consider renting out a room or a part of your home. This option is particularly appealing for homeowners with larger houses, or who live in cities where the renting demographic is very high.
Understandably, allowing a stranger into your home can be a daunting prospect, but it can also be a quick and sustainable way to generate some additional income. Whoever you consider accommodating is entirely up to you, and you are well within your rights to request background and credit checks to help make up your mind.
If you do decide to let out part of your home, you will become a resident landlord, which makes you eligible to enrol in the Government's 'Rent a Room Scheme'. By letting out furnished accommodation in your home, this scheme will allow you to earn a threshold of up to £7,500 per year - tax-free!"
EQUITY RELEASE "Equity release schemes allow you to access your property's value for more cash in retirement, by tapping into the wealth you've accumulated in your property without the hassle of having to move.
There are two main types of equity release: lifetime mortgage and home reversion:
1. With a 'Lifetime Mortgage' you can borrow a proportion of your home's value. Interest will be charged on the amount borrowed, but nothing will have to be paid back until you sell your home or pass on.However, the interest will be compounded over the period of the loan meaning your debt could potentially double over a decade.
2. With a 'Home Reversion' scheme you can sell a share of your property to the bank provider for less than the market value. You have the right to stay in your home for the rest of your life if you wish, but when you pass on or move out of the property it will be sold and the provider will get the same share of what your home sells for.
It's very important for homeowners to fully understand the pros and cons of the equity release process before making any set decisions, as a property will likely be the most valuable thing you'll ever own."
Finally, if you're thinking about early retirement, then Financial Advisor Declan Harrington advises that you should do some, or all, of the following first:
Work out what, if anything, you are still going to owe at the date on which you want to retire: If you're 45 and you want to retire by 55 but still have 20 years to go on your mortgage, you need to decide whether you are comfortable paying it out of your pension. If not, you will need to reduce the term of your mortgage and pay more per month, or be willing to down-size in the year either side of your retirement to make sure you're debt free. You will need to repeat this process for any other debts you've got too.


Work out what annual income you want to have after you stop working: It might be the same as you're earning now, or it might be less. Just ensure that you know, in today's money, how much you want.


Get an up to date valuation of all your pension plans and savings: This will give you a base value for your retirement pot.


If you're employed, make sure that you have joined your workplace pension: Even if you think it's not as good as the private plans you set up yourself, you will be missing out on valuable employer contributions that they are obliged by law to pay on your behalf. This is your money and you can access some or all of it from the age of 55. Do this even if you're 54 and aiming to retire in 12 months.
Please do not forget, whilst we have consulted experts to provide an overview on the topic of early retirement, it is essential that you seek independent financial and legal advice before embarking on any major life change - very few are more major than retirement.