Eamonn Holmes revealed he once tried to break up with wife Ruth Langsford – but she refused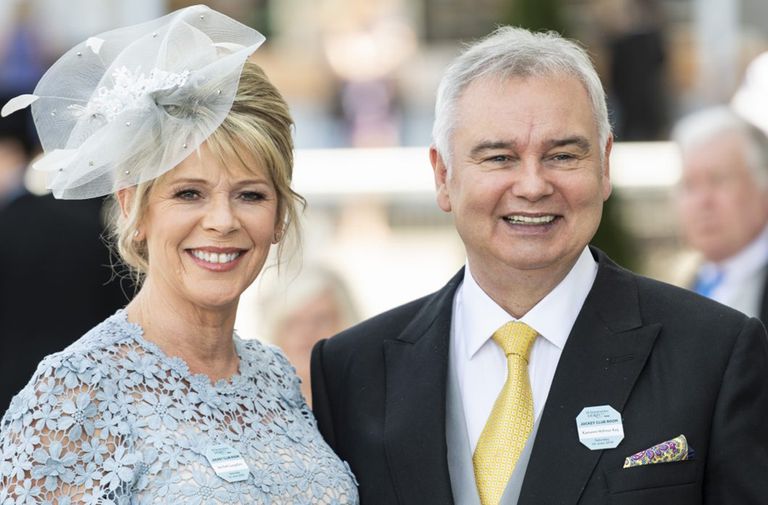 Ruth Langsford and Eamonn Holmes have to be one of the cutest couples to grace our daytime screens.
We all love to watch the loving and witty banter that the This Morning presenters throw back and forth while hosting the ITV show.
But it turns out that we almost missed out on the adorable pair being together at all.
On yesterday's show, the pair opened up about their relationship, with Eamonn admitting that he actually tried to break up with his wife of nine years back when the couple started dating.
The duo were hosting a segment about people who got back together with their exes and Eamonn decided to tell viewers about the pair's early experience, admitting that he tried to break up with his now-wife after the two had a big argument and he got a bit 'dramatic'.
Opening up about the story, he said: 'Do you know, 20 odd years ago plus I tried to make Ruth my ex. I tried.'
Ruth then interjected, saying: 'It was our first row, he was so dramatic.'
'I said, "that's it, this is not working, goodbye",' continued Eamonn. 'And I went to close the door and she just pushed it back.
'Do you know what she said to me?,' the 59-year-old went on, '"Oh don't be stupid."
'She just pushed past me,' he added, telling viewers how the 59-year-old refused to let him break up with her. 'She said, "why would you want to dump me?"'.
More: 'I owe him it all' Eamonn Holmes reveals heartbreaking loss
This Morning regular Vanessa Feltz, who was appearing on the show with the couple to lead the phone-in, chipped in, joking: 'And that's when you fell so deeply in love you couldn't survive without her for one minute?'
Ruth laughed, adding: 'We've been rowing ever since!'.
Ruth has only recently come back to her This Morning duties after taking some time off following the death of her sister.
Earlier this week Eamonn took to Instagram to share a sweet post to welcome with Ruth back to the screen.
'My partner is back in business,' he wrote, alongside a sweet image of the pair on the This Morning sofa.
'Please join us for This Morning on @itv from 10.30 ….for the next 7, yes I said SEVEN , Weeks. Summer is here!'