Eamonn Holmes delights fans with rare picture with his only daughter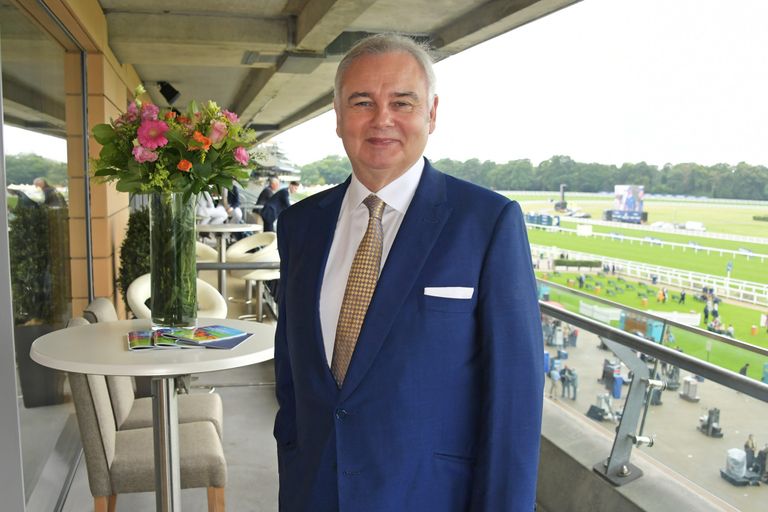 Over the weekend, This Morning presenter shared a rare photo of him and daughter Becca, much to the delight of fans on Instagram.
In the picture, Eamonn was stood beside Becca with his arm around her, and both looked very happy.
Although it's not clear where it was taken, they were clearly enjoying the sun as the pair wore outfits perfect for a hotter climate.
His caption was full of compliments for Becca, reading: "Just because I adore her and she's my only daughter...... My Happy , funny , sassy , lovely daughter Becca who I admire so much and who has had to grow up among 3 Brothers.... who of course I also Love. 👍😁😂"
MORE: Eamonn Holmes reveals surprising secrets about his marriage to Ruth Langsford
Many celebrities and fans took to the comments to compliment Eamonn on the photo, with fellow This Morning presenter Rochelle Humes writing: "So beautiful 💘".
Actress Victoria Smurfit wrote: "What a stunning young lady you have there!"
One fan joked about growing up with brothers, writing: "Beautiful. I feel her pain I too have 3 brothers 😁".
MORE:Ruth Langsford wore a £25 dress from Tesco – and fans love it
Eamonn has four children - Declan, 30, Rebecca, 28, Naill, 26, from his previous marriage to Gabrielle. His fourth and youngest child Jack is with his current wife Ruth Langsford, and was born in 2002.
Earlier this year, Eamonn congratulated his eldest son Declan on his first anniversary with wife Jenny. The star shared a gorgeous snap of the couple from their wedding day.
"A year ago today . Happy 1st Anniversary to Son Number One Declan and my daughter in law Dr Jenny. Love is ....💞💘💕💖❤".
"Happy 1st Anniversary Declan, he is very like you Eamonn", wrote one fan at the time, commenting on the resemblance between the father and son.
Following his son's marriage, Eamonn spoke about how he'd adapt to being a grandfather 'if it's God's will'.
We're sure he and Ruth would be brilliant grandparents!