Cool iPhone 8 Features That Will Help You Monitor And Track Your Health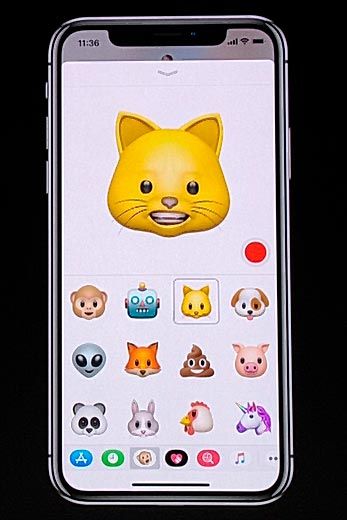 woman&home newsletter
Sign up to our free daily email for the latest royal and entertainment news, interesting opinion, expert advice on styling and beauty trends, and no-nonsense guides to the health and wellness questions you want answered.
Thank you for signing up to . You will receive a verification email shortly.
There was a problem. Please refresh the page and try again.
Here are eight ways you can use the newiPhone 8 (opens in new tab)features to up your fitness game, both with and without some iPhone 8 accessories...
If you are tempted by an iPhone 9, we have everything you need to know
Tell Siri to give you exercise reminders
The hardest part of getting fit is making yourself get out an exercise. Siri can help. This is the iPhone 8's digital assistant. Just say "hey Siri" to wake her up, then ask her to set a reminder to get you out pounding the pavement, or down to the gym.
With the latest iOS 11 software, Siri is incredibly smart. You can talk to her just like a person. Maybe keep those long and meaningful conversations for your friends, though.
Use an Apple Watch 3 to check your heart rhythm
An Apple Watch 3 is one of the best accessories for an iPhone 8. It is Apple's latest smartwatch.
As well as letting you see your latest messages on your wrist, the heart rate sensor on the back is like a tiny doctor. It will check for odd heart rate rhythms, known as arrhythmia. And you'll be notified if it notices anything odd.
This can be a sign of a more seriously underlying condition, and one kind of arrhythmia, atrial fibrillation, can even cause a stroke.
Apple Health will teach you about mindfulness
There's more to health than just being active and eating the right foods. Mindfulness is a great way to combat the stresses of a busy life that sometimes seems to be all work and no play.
Not tried mindfulness yet? It's a non-airy-fairy form of meditation that gets you to slow down and reach a state of deep relaxation using simple breathing and focus techniques. Just 5-10 minutes a day could change your life.
The iPhone 8's Health app lets you track your mindfulness sessions. Just like running, the tricky part is making sure you set a little time aside for it. If you really get into the practice, you can try a dedicated iPhone mindfulness app like Headspace.
Track those stairs. And those steps 24/7
The iPhone 8 has a special processor inside that keeps an eye on its motion sensors, even when the phone is 'sleeping' in your pocket. With an app like Health or a third-party alternative such as Fitbit, it lets you track your activity all day.
Just like a dedicated fitness tracker, it'll log your steps. 10,000 a day is a much better way to keep the doctor away than eating an Apple. And iPhone 8 is even better than some wrist activity trackers too because it logs the number of stairs you climb as well as how many steps you walk.
If you have to climb up five flights to get to your office, you might as well get some credit for it.
Monitor your fitness with an HR sensor
Pair an iPhone 8 with an Apple Watch 3 and you'll get access to some of the best ways to judge whether your exercise routine is really making your fitter. You see, most fitness gadgets just look at how many steps you take, or how fast your heart rate gets when you head to the gym.
This isn't the best way to track your progress, though.
The latest Apple software does more. It looks over time how your resting heart rate changes, and how quickly it slows down after exercise. This is a much better way to keep an eye on your fitness progress.
Track your runs, with or without a phone
You don't need a runner's watch to train for a marathon. Or a 5K.
An iPhone 8 can do it on its own. GPS and the phone's motion co-processor let you log the same sort of run-tracking data without any extra hardware. There are countless apps that will harvest this data for you, like Runkeeper and Strava. You can use them for free.
You don't even have to take your phone out with you either. The new Apple Watch 3 has GPS, and can also upload your stats without an iPhone if you buy the 4G version.
Auto log your gym sessions with a Watch 3
One of the neatest features of the Apple Watch 3 is one you probably won't see when you take a look at the iPhone 8 and its accessories down at the local Apple Store. It's called GymKit and is perfect for, you guessed it, the gym.
Using this new feature you can just swipe your Watch 3 against gym equipment to log your treadmill or elliptical sessions. The data will then be sync'd to your iPhone 8.
The only downside is that the gym equipment will have to support GymKit too. Life Fitness, Cybex, TechnoGym, Matrix, Star Trac, StairMaster and Schwinn have confirmed plans to get on-board. If you pay £50 or more a month for your membership, maybe it's time to suggest they get some smarter machines in.
The iPhone 8 is available for pre-order from today - find out moreHERE (opens in new tab)
Check your heart rate with no accessories
The iPhone 8 has a hidden feature. It can be used to check your heart rate even if you don't have an accessory with a dedicated fitness tracker like a Fitbit Charge HR. It's a feature Apple didn't intend either.
Using an app like Instant Heart Rate you can actually use the camera and its flash to check your heart rate. What this does is to light up your finger, letting the camera see the blood flow in your veins.
The iPhone 8 has a super-powered quad-LED flash, making it even better for the job.
Want to try it out for yourself? You can now pre-order the iPhone 8 with one of these dealsHERE (opens in new tab)
-iPhone 8 64GB on EE (5GB Data), Unlimited Texts and Minutes, £42.99pm, £125 upfront
-iPhone 8 64GB on O2 (3GB Data), Unlimited Texts and Minutes, £37pm, £125 upfront
-iPhone 8 64GB on Vodafone (26GB Data), Unlimited Texts and Minutes, £44pm, £100 upfront