Christie Brinkley 'overjoyed' at successful hip replacement despite initial fears
Christie Brinkley has shared her uplifting hip replacement story in the hopes of empowering others to prioritize their health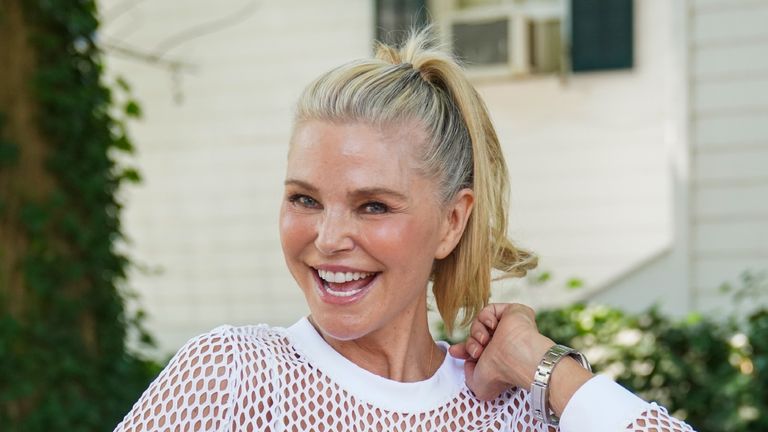 (Image credit: Mark Sagliocco/Getty Images for Hamptons Magazine)
Christie Brinkley has opened up about her positive hip replacement experience, in the hope of dispelling misconceptions surrounding the common surgery.
The 67-year-old supermodel shared her medical journey on a recent TV appearance, explaining how she came to the decision to seek treatment for her physical ailments.
Speaking on The Dr. Oz show, Christie revealed she was finally motivated to address her hip and shoulder pain during the pandemic after years of suffering.
"It was really depressing so I thought, you know what, I'm going to start to whittle away at it. I'm going to do whatever it takes," she told host Mehmet Oz. "I'm going to start to whittle away at this and I thought the hip is what scares me the most. Let me check in on the hip."
---
Read more from woman&home:
• Best yoga mats for stretching, meditation, beginners and advanced workouts
• Fitness for women over 50–five workouts to kickstart your fitness journey
• Best fitness trackers to help you monitor your health, fitness and sleep

---
Christie, who shot to fame in the 1970s as a Sports Illustrated model, had struggled with hip pain ever since she was injured in a helicopter crash in 1994. She was advised to have a hip replacement 12 years ago, but never found the time to go through with the 'daunting' procedure. The entrepreneur continued to pursue a number of business ventures in beauty and fitness, ironically neglecting her own health while encouraging others to prioritize theirs.
However, by the time the Covid-19 pandemic hit, Christie knew she could no longer ignore her pain. She rang in the New Year with a public announcement of her hip replacement, sharing a set of inspiring post-surgery snaps with her 696k Instagram followers.
"New Year, New Hip!" she captioned the photos, which included an image of a Christie sitting on a boat and wearing a bandage on her exposed hip. The radiant mother-of-three smiles brightly as she gets ready to dive into the turquoise Caribbean waters, where she's getting great use out of her upgraded pelvic bones.
"I was dancing in my kitchen by New Year's Eve and today I put on my long fins and explored the coral reefs propelled by my new hip!" she revealed.
Christie added that she hopes her experience will empower others to address their own health issues, encouraging her fans to start their recovery journey by researching their options.
"If you've been putting something off that could improve your well-being but hesitate out of some sort of fear, I suggest learning as much as you can about the process and the results and expectations," she wrote.
Hip replacements, which typically are carried out on patients between the age of 60 and 80, are one of the most common types of surgery. The procedure involves replacing a damaged hip bone with an artificial one, in an effort to ease the individual's pain and enhance their mobility. Recovery time varies, but most patients can expect to resume regular activity within three months.
The surgery has clearly been life-changing for Christie, who has always enjoyed physical activities. The fitness fanatic loves breaking a sweat with at-home workouts and beachside runs, as well as snorkeling, surfing, and rafting. She has said she is 'overjoyed' that she can move her body again and is noticing improvements with each passing day.
"Now I can focus on getting back in shape and rebuilding my strength," she said. "Never too old to get hip!"
Emma is a news writer for woman&home and My Imperfect Life. She covers the Royal Family and the entertainment world, as well as the occasional health or lifestyle story. When she's not reporting on the British monarchy and A-list celebs, you can find her whipping up vegan treats and running the roads to cheesy '90s pop music...but not at the same time, obviously.