Call The Midwife Releases Exciting Teaser Trailer For This Year's Christmas Episode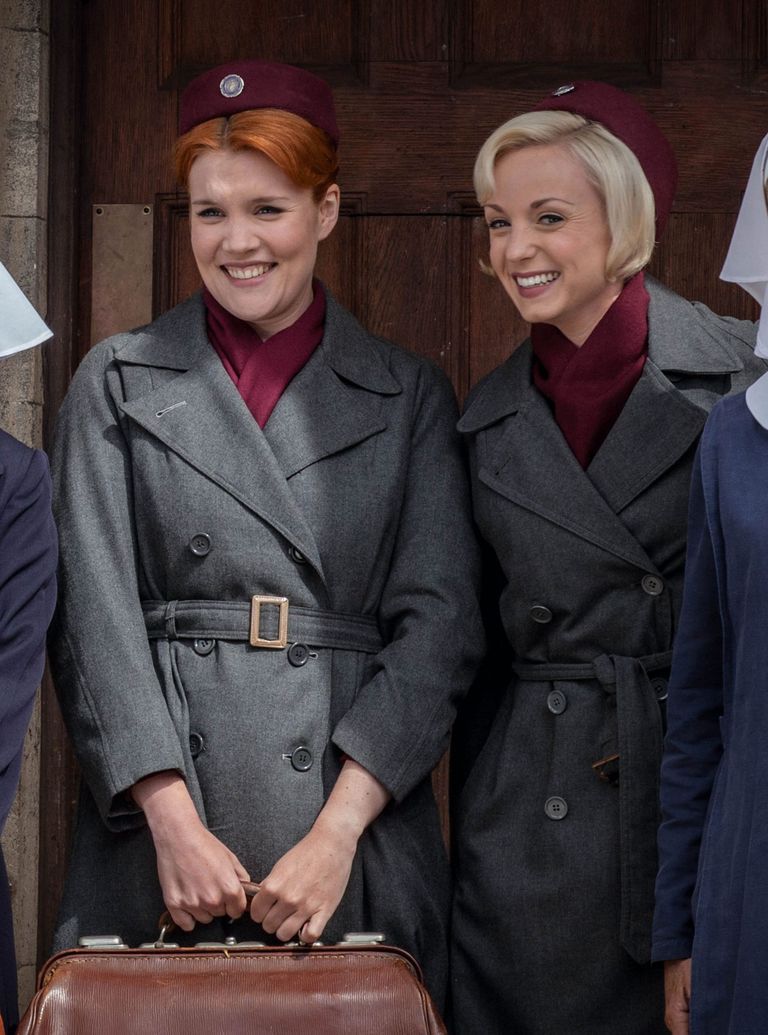 By Amy Hunt
Every year, the Call the Midwife Christmas special is a highlight of our Christmas TV schedule. The episode, which runs in between the show's full-length series, is always a dramatic but heartwarming watch, guaranteed to get us feeling festive.
Not much has yet been released about the 2017 Christmas special of the period drama, but a glimpse of the action has been revealed in a short but sweet trailer, released by the BBC.
The minute-long clip first shows the nuns and midwives of Nonnatus House laughing and exchanging gifts in a very festive looking setting.
The video then quickly skips to long-term character Trixie, who announces she's heading off on an apres-ski trip with new boyfriend Christopher - showing that their relationship seems to be going from strength to strength, after she met his daughter in the final episode of season six.
And of course, Poplar awakens to a gorgeous snow-covered city in the trailer. However, it seems the icy conditions, while festive, are an early indicator of the famous 'Big Freeze' that hit the UK in the winter of 1962-1963.
It's said to be one of the coldest winters on record - but how will the freezing conditions affect the ladies of Nonnatus House?
Fans were quick to comment on the short trailer to share how excited they were for the upcoming episode.
[twitter]
One viewer wrote, "This makes me so happy! Christmas AND @CallTheMidwife1 I can't wait to see it!", while another said, "Really looking forward to this".
And a third fan wrote, "Cannot wait for @CallTheMidwife1 feel like it has been too long!".
However, many fans seemed to be missing some of their favourite Call The Midwife characters, who reportedly won't be returning for the Christmas special.
One derided the loss of Sister Mary Cynthia, who at the end of last season headed to a mental health clinic, in order to recover from the effects of a vicious attack on her.
They wrote, "Personally will really miss Sister Mary Cynthia. Her episodes last year were EPIC. Love #BryonyHannah".
And other fans were left gutted that new couple Patsy and Delia won't be making an appearance in the special, after reuniting at the end of the last Christmas episode.
One wrote, "Eh what where's Patsy and Delia fml", while another said, Can't wait! It looks Fab! But still devastated about Patsy and Delia not being in it".
The air date for the Call the Midwife Christmas special still hasn't been confirmed, but last year, the episode premiered on Christmas Day, December 25th.