Benedict Cumberbatch fans offer sympathy to Brexit star after shocking Dominic Cummings revelations
Fans of Benedict Cumberbatch have shared their sympathies with the Brexit actor in light of Dominic Cummings's statements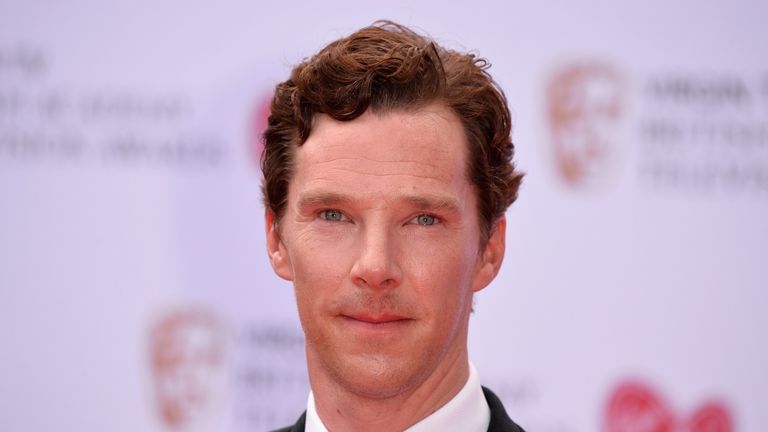 (Image credit: Jeff Spicer/Getty Images)
Benedict Cumberbatch fans have taken to Twitter to share their 'sympathies' with the actor following Dominic Cummings's recent controversial statements on the British government.
Cummings, who served as Boris's senior political strategist between 4 July 2019 and 13 November 2020, has stunned Parliament with claims about the Conservative government's early handling of the coronavirus pandemic. His revelations pose some serious questions for UK MPs—as well as Benedict Cumberbatch.
Benedict Cumberbatch played Dominic Cummings in Brexit: The Uncivil War back in 2019 and now fans are predicting he'll be soon called upon for the scandalous sequel.
Cummings' damning comments about the Prime Minister's reaction to the Covid-19 pandemic would certainly make for interesting TV—and Twitter users couldn't agree more.
The shocking revelations have added several plot twists to an already fascinating story, leading fans of HBO's Brexit to speculate on the possibility of a sequel.
"I wonder if Benedict Cumberbatch is watching all this and taking notes for the inevitable follow-up to the Brexit drama," one Twitter user said.
I wonder if Benedict Cumberbatch is watching all this and taking notes for the inevitable follow up to the Brexit drama... #DominicCummingsMay 26, 2021
See more
"Benedict Cumberbatch sitting at home realizing he's going to have to do the sequel at some point," another joked.
Benedict Cumberbatch sitting at home realising he's gonna have to do the sequel at some point pic.twitter.com/XrWkwvxsLmMay 26, 2021
See more
Cumberbatch has yet to respond to the story—he's probably too busy rehearsing his lines.
When did Benedict Cumberbatch play Dominic Cummings?
Cumberbatch played the former chief advisor to Prime Minister Boris Johnson in Brexit: The Uncivil War back in 2019—and it looks like he might have to get back into character any day now.
The actor received much praise for the role of Dominic Cummings from critics and viewers alike. Brexit: The Uncivil War was also a hit, nominated for Outstanding Television Movie at the 2019 Emmy Awards.
Before the release of the film, Cumberbatch discussed what it was like to take on the role. In an interview released by Channel 4, he said, "I wanted to take the role because of the script, because of James Graham's past record as a brilliant, scalpel-like satirical and analytical wit in that political realm.
"I wanted to have the challenge of transforming into someone that's pretty far from myself, in many ways, and to see the world through his eyes. I wanted to look into understanding how and why he did what he did, and how and why that affected the outcome of the referendum.
"It's such an important story that's continuing to define our nation, and I didn't know an awful lot about how the Leave vote was won."
What did Dominic Cummings say in his Covid-19 testimony?
In his address to the Commons health and science committees on May 26, Dominic Cummings made a number of damning claims about Boris Johnson's early handling of the coronavirus pandemic. He said that the Prime Minister initially dismissed Covid-19 as a "scare story" and dubbed it the "new swine flu", before alleging that he rejected scientific advice to enforce a September lockdown.
Cummings also claimed Johnson suggested he should be injected with the virus on live TV, to show the public "it's nothing to be scared of".
The former political aide posted a series of tweets on the matter on the morning of May 26, including a photo of a whiteboard detailing the government's plans for the first wave of the virus. The scribbled text revealed that the government's original plan expected 4,000 people a day to die—a staggering number that would have collapsed the NHS.
---
More from woman&home:
---
Cummings, who has often been credited as the mastermind behind Brexit, then accepted responsibility for his role in the government's response to the pandemic. "The truth is that senior ministers, senior officials, senior advisers like me fell disastrously short of the standards that the public has a right to expect of its government in a crisis like this," he said.
Cummings regretfully explained that, as a result of prioritizing the economy over public health, lives were needlessly lost. "I would like to say to all the families of those who died unnecessarily how sorry I am for the mistakes that were made and for my own mistakes at that," he added.
65/ First sketch of Plan B, PM study, Fri 13/3 eve - shown PM Sat 14/4: NB. Plan A 'our plan' breaks NHS,>4k p/day dead min.Plan B: lockdown, suppress, crash programs (tests/treatments/vaccines etc), escape 1st AND 2nd wave (squiggly line instead of 1 or 2 peaks)... details later pic.twitter.com/IRl0M3swSlMay 26, 2021
See more
Emma is a news writer for woman&home and My Imperfect Life. She covers the Royal Family and the entertainment world, as well as the occasional health or lifestyle story. When she's not reporting on the British monarchy and A-list celebs, you can find her whipping up vegan treats and running the roads to cheesy '90s pop music...but not at the same time, obviously.