Andy Murray breaks down in tears as he makes big career announcement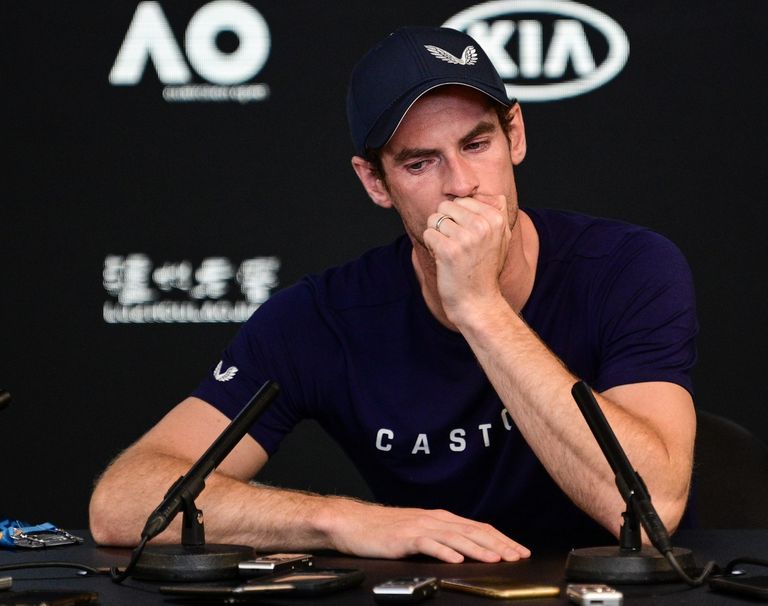 By Amy Hunt
Tennis legend Andy Murray was tearful at a press conference on Friday, as he announced his plans to retire after Wimbledon.
Holding back tears, the 31-year-old admitted that an injury to his right hip has been keeping him from playing properly for months.
Andy confessed that because of the pain in his "severely damaged" hip, he does not plan to play past the annual Wimbledon tournament, which takes place at the beginning of July.
However, he went on to say that while he hopes for Wimbledon to be his last game, he is not sure he will even be able to make it that far.
The dad-of-two said, "In my training block in December I spoke to my team and told them: 'I cannot keep doing this'. I needed to have an end point, because I was playing with no idea when the pain was going to stop. I felt like making that decision."
Becoming visibly tearful, he continued, "I said to my team: 'Look, I think I can get through this until Wimbledon.' That's where I would like to stop playing, but I am not certain I am able to do that."
The tennis pro went on to state that while he will be playing in the Australian Open next week, the pain has meant that he won't be playing to a standard he is happy with.
Andy, who has won two Olympic gold medals and three Grand Slams over the course of decades long career, also said that there is every possibility that the match in Melbourne could also be his last.
He said, "I can still play to a level, but not a level I am happy playing at. But it's not just that. The pain is too much, really.
"I don't want to continue playing that way. I think I have tried pretty much everything I could to get it right and that hasn't worked."
And when asked if the Australian tournment could be his last, he emotionally responded, "There's a chance of that, for sure. I am not sure I am able to play through the pain for another four or five months."
Andy did however reveal that he has one last hope for his hip - a resurfacing operation that could help with the pain.
He explained, "I have an option to have another operation, which is a little bit more severe than what I have had before. It's having my hip resurfaced, which will allow me to have a better quality of life, be out of pain.
"That is something I'm seriously considering right now. Some athletes have had that and gone back to competing, but there are obviously no guarantees with that and the reason for having an operation would not be to return to professional sport. It's just for a better quality of life."
Andy Murray has suffered with pain in his hip and lower back for years now, first undergoing surgery on the area in 2013.
He told journalists at the press conference that he had been in a lot of pain for "20 months now", and that the constant discomfort was making him not enjoy tennis any more.
Fans and fellow sports players have flooded social media with messages of support for Andy since the news broke.