Andrea McLean reveals her husband Nick made a big Valentine's Day blunder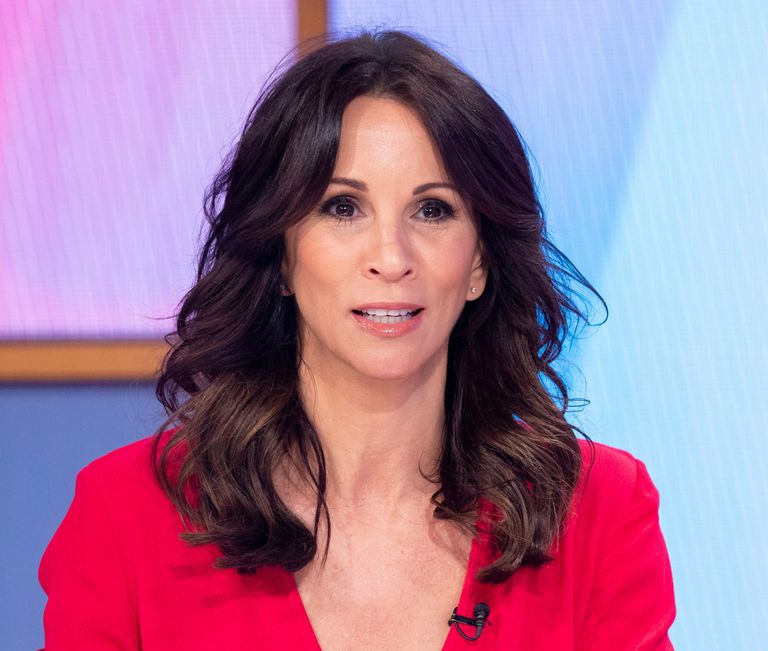 By Amy Hunt
Loose Women star Andrea McLean left her followers in hysterics recently, after revealing her husband Nick Feeney had made an hilarious gaffe this Valentine's Day.
The mum-of-two shared with her fans that her husband of two years popped to the local supermarket on Wednesday night, when the awkward mistake happened.
Writing to her 186,000 followers, she shared, 'Mr F popped to the local supermarket to get some bits, and when he got back, told me about these AMAZING Valentine's Day flowers that I'd have loved, they were SO BEAUTIFUL, but wow, SO EXPENSIVE so he didn't buy them.'
Read more:Andrea McLean shares her most 'horrific' menopause symptom – as well as a frank account of post-menopause sex
She continued, confessing that she wasn't happy with her husband for not buying the flowers - especially after he'd told her about them.
Andrea said, 'I looked at him. In the way a wife looks at her husband when he has just told her that he has seen something she'd REALLY LIKE but didn't get her because they were too expensive... I just blinked. That's all. And pointed out what he'd just said.'
The Loose Women presenter went on to reveal that Nick quickly realised his error - and quickly dashed out of the house to pick his wife up the 'expensive' flowers.
She wrote, ''There was a pause. The kind of pause where the air is so still I swear I heard a dog bark in a different county. Then he was off out the door so fast he almost lost a shoe. Imagine Cinderella but dressed in jeans with a beard. (OK don't imagine that, but he was fast).
'Now, we are talking SUPERMARKET FLOWERS. Not diamonds. Not crazy fancy handbags. Flowers from the same place you buy kitchen roll. I don't think I was being unreasonable to slow blink and point out this schoolboy error - do you?'
Alongside the caption, Andrea shared a video of herself and her husband soon after the incident had taken place, revealing that it'd left her in fits of giggles.
Appearing to put the awkward blunder behind them, Nick appeared behind Andrea in the video, giving her a quick peck on the head as she continued to laugh at his funny gaffe.
Andrea's fans appeared to enjoy the Valentine's Day tale, with one writing, 'Love this story. Well done Andrea for pointing this out to him. Xx'
While another said, 'Oh wow, I would have done the same thing Andrea 😂', and one more follower commented, 'Bloody love this 😍🤣🤣🤣👌'.
Have you ever had something similar happen on Valentine's Day?