7 reasons to go to WOW festival next year
Celebrating it's tenth year, the festival is going to have its best line-up yet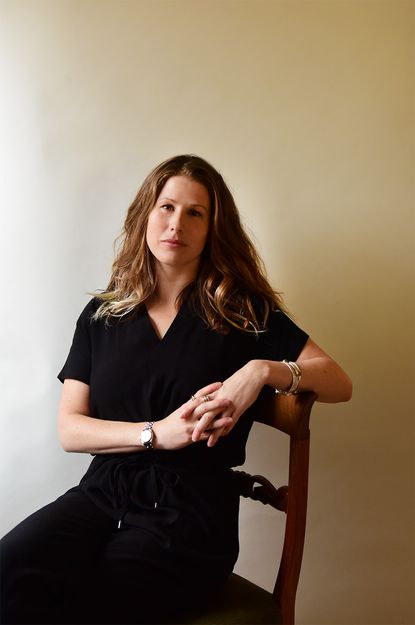 (Image credit: NEAL DOGGETT +447557335952)
Tickets have been released for events at WOW festival that showcase a stellar line-up of writers, performers and activists.
Next year marks the tenth anniversary of WOW festival (Women of the World festival), and the organisers are saying it's going to be the 'biggest and bravest' yet. They promise to tackle the subjects that matter the most women and girls across the world today, and if previous years are to go by, it's an event not to be missed. So, save the date now - WOW festival takes place on the 6-8th of March 2020, at London's Southbank Centre.
Seven reasons to go to WOW festival
1. The WOW festival weekend kicks off on Friday the 6th of March with writer and campaigner Caroline Criado Perez, whose bestseller, Invisible Woman, exposes gender bias in a world largely designed for, and built by, men. You'll be surprised – and dismayed – by how much this affects our day-to-day world. It starts with phones that are too big for female hands – but extends to the increased risk of women being seriously injured or killed in car accidents, because – you guessed it – vehicles are designed for men and men's proportions.
2. On Saturday 7 March, Emma Dabiri, author of Don't Touch my Hair, is in conversation, talking about the history, culture and politics of black hair and why black hair is never just 'hair'.
3. On Sunday the 8th of March, to mark International Women's Day, there's a performance of Letters Live, a curated selection of female correspondence read by a yet-to-be-announced line-up of stage and screen stars. Previous performers have included Benedict Cumberbatch, Olivia Coleman and Kylie Minogue, so expect big names.
4. Also on Sunday, with a matinee and evening show, is a performance by legendary artist Bobby Baker. Drawing on a (Grand) Mother's Experience, is a revival of Baker's 30-year-old sell-out show that looks at early motherhood – and the reality of trying to 'have it all' from the perspective of being a grandmother and artist.
5. As well as these amazing speakers, the weekend is bursting at the seams with talks, workshops and discussions – including pinning down the definition of 'a big girl's blouse'!
6. There's also an Under-10s Feminist Corner, with fun workshops for boys and girls on what it means to be equal.
7. Add speeding mentoring, dance workshops and disability life hacks to the mix, and there's everything you need for an exciting and thoughtful experience covering women's issues around the world.
For tickets and more info, visit southbank.co.uk (opens in new tab). Tickets start from £5.
Round up the women you love to make a weekend of it, and we'll see you there!