Meet the inspiring businesswoman set to appear on Channel 4's 'The Secret Teacher'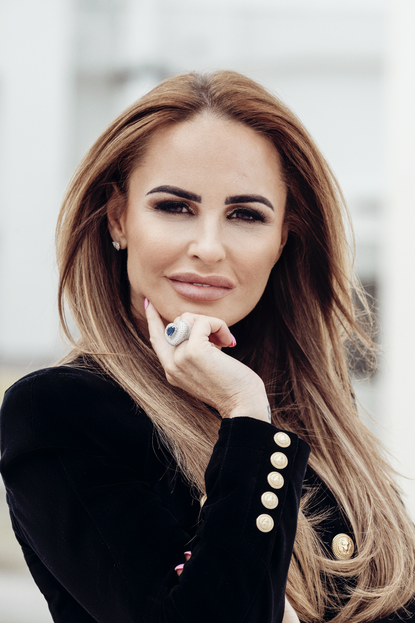 (Image credit: Channel 4)
Channel 4's hit new undercover show The Secret Teacher made its debut on our screens last Thursday (August 7th).
It sees self-made business people work undercover as teaching assistants in schools across the UK, looking for pupils who – like themselves when they were younger – may be veering off track when it comes to their studies and aspirations for the future.
This week's episode features Liverpool-born self-made millionaire Kate Stewart who heads into a school in Sheffield duping students into believing she's a bona fide member of staff.
Little do pupils know that the mum-of-four children – three of whom are under the age of four – is actually a seasoned businesswoman who made her first million at the age of 23.
This feat is even more impressive when you consider the fact that Kate fell pregnant at 17, and was expelled from school without any qualifications.
MORE:Everything you need to know about the woman&home Amazing Women Awards 2019 in partnership with Hotter (opens in new tab)
Determined to make her mark on the world Kate opted to study for a Business Management degree, whilst working as a secretary and raising her daughter as a single mother (opens in new tab).
Following that she went on to own a string of beauty (opens in new tab) and tanning salons, before running Liverpool's Heritage Market.
The 37-year-old now owns The Sandon Pub and Hotel and supported living accommodation Vitality Homes.
Fully immersing herself in life at Parkwood High School – a senior school – Kate is guided by one of the longest-serving members of the support team, who – in the wake of budget cuts – has seen her role has expand to cover two year groups.
https://www.youtube.com/watch?v=fdKu1jk2FNI&feature=youtu.be&app=desktop
Speaking about her experience, Kate said, "The entire experience for me was eye-opening, amazing and educational. I threw myself into the role of a teaching assistant and really played the part but it was so tough! I had no idea how much pressure teachers are under and how much of their jobs is so much more than just teaching itself.
"Some of the kids at Parkwood were really challenging and needed so much support. But that's exactly what I was there to do. I wanted to show them that they can achieve anything they set their minds to. You don't have to be the smartest, or come from the best background with a silver spoon, you can still succeed in life.
"I don't want to give too much away but two pupils really caught my attention and I just felt compelled to help them."
Kate's episode airs on Channel 4 this Thursday (15th August) at 9pm.
Miriam worked for woman&home for over five years and previously worked on the women's lifestyle magazines Woman and Woman's Own.