Inspiring Celebrity Quotes on Ageing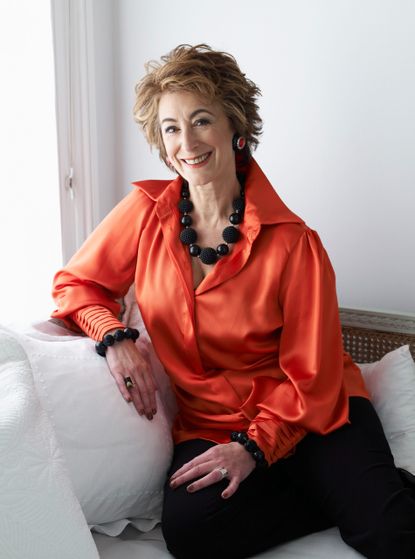 We've had so many fabulous women share their philosophies on ageing gracefully with us. Read on to be inspired.
I'll always need something to drive me creatively - it's what I get up for. In my 70s, I'd also like to continue to learn and educate myself. Continuing to learn throughout your life is so important."
Janet Street Porter: Turns 70 on December 27th
"As I enter my 70's I shall continue to play tennis every week, hike alone and swim in the sea from May to October. I promise I will stop doing things that are repetitive and mundane. I still crave excitement and fun, and I will never give up work- but I'm going to make sure that work does not dominate my life. I quite fancy walking the length of Italy, or driving right around Australia. Who knows?"
Alison Steadman: Turn 70 on August 26th
"I used to presume I would be playing auntie or granny as I got older, not the main focus. But shows like BBC1's Last Tango In Halifax and Grey Mates has changed that. Life doesn't stop once you reach a certain age and television bosses are reflecting that."
Liza Minnelli: Turned 70 on March 12th
Right now, the important things to me are friends and music. If I spend all of my 70s surrounded by both, I'll feel like the most accomplished woman in the world. I love to work, which is why I've been doing it since I was 15. Hopefully my 70th birthday will be with close friends that I love - if we're around the piano, then it'll be terrific.
Brenda Blethyn: Turned 70 on February 20th
I announced ten years ago that I was about to retire, and I've had all my best work since then. I'm the reverse of actresses whose careers seem to peter out at the age of 40. Mine seemed to get better from that point on.
Charlotte Rampling: Turned 70 on February 5th
"Age is just a mindset...Everything I've done in the past has brought me to this moment and I'm loving the choices I'm getting now."
Cher: Turns 70 on May 20th
I won't be doing this forever for sure but I do have dreams to fulfill that I haven't even dreamt yet. Some guy said to me: Don't you think you're too old to sing rock n' roll?' I said: You'd better check with Mick Jagger'.
Dolly Parton: Turned 70 on 19th January
I will never retire unless I have to. As long as I'm able to get up in the morning, get that make up on and my high heels on, and even if I can't wear high heels, I'm going to do like Mae West, I'm going to sit in a wheelchair with my high heels on.
Joanna Lumley: Turns 70 on May 1st
When I was in my 20s, I wanted to be in my 30s and now I want to be 80! Life becomes more interesting the older you get. A lot of us are ruled by fear during our lives – afraid we'll get burgled, afraid a dog will bite us, afraid we'll get fat, afraid someone will leave us. Once you lose fear, life becomes sweeter and that happens as you get older. I'm sure by the time I'm 80, I'll be able to do absolutely anything!
Sign up to our free daily email for the latest royal and entertainment news, interesting opinion, expert advice on styling and beauty trends, and no-nonsense guides to the health and wellness questions you want answered.