This supermarket is set to launch paper bags soon - and increase prices for plastic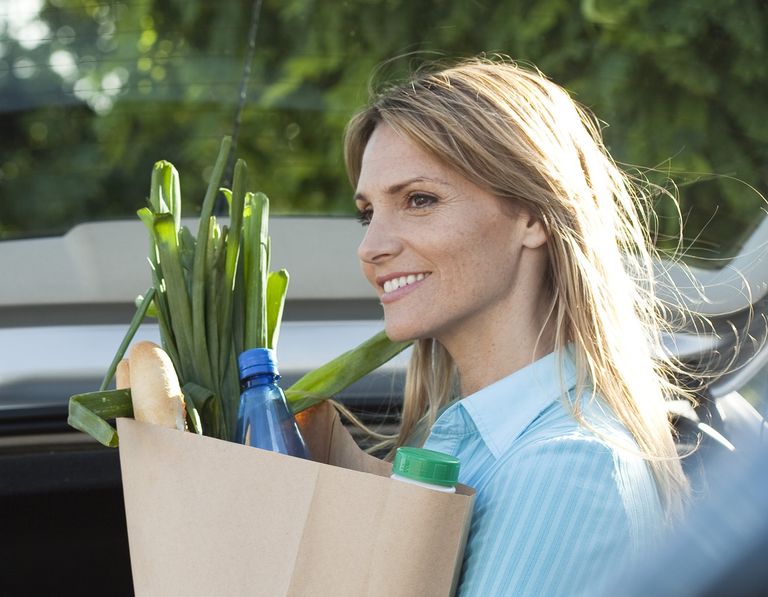 Supermarkets all over the country are making changes to their stores to reduce plastic and Morrisons is the latest to launch a new trial.
A selection of the popular supermarket's stores will be offering paper bags for groceries at the checkouts costing 20p.
This decision was made due to consumer demand but the paper bags will only be available in eight of the supermarket's 493 stores during a trial shift. So if you're popping into the Morrisons in Camden, Wood Green, Skipton, Hunslet, Yeadon, Erskine, Gibraltar or Abergavenny, you'll be able to pack your groceries in a paper bag.
The paper bags can be reused and recycled and are thought to be sturdier than a plastic bag. If you're worried about how to carry the paper bags, unlike a lot of traditional brown American-style bags, they will come with handles. So this might help prevent any spillages and mishaps in the car park!
Customers will also be charged 15p rather than 10p for a standard plastic bag.
Morrisons' group customer and marketing director, Andy Atkinson, said, "These new paper bags do exactly the same job as standard plastic carrier bags. They are tough, reusable and can help keep a large amount of plastic out of the environment."
Last year, Morrisons brought back the small brown paper bag with the aim of reducing plastic packaging.
Morrisons are not the only supermarket to be making changes with Marks and Spencer also reducing the amount of plastic they use by introducing plastic-free fruit and vegetables in certain stores.
In addition to this, the retailer will have green grocers on hand to give advice in how best to pick and store loose fruit and vegetables.
Since the plastic bag charge came into action across supermarkets all over the country, the amount of supermarket bags used by customers has dropped by more than 85%.
Rachel Howatson is a digital writer who works across a range of publications. Whatever your passion, whether it's hillwalking, cooking, gardening, running, socialising or even sleeping, she'll likely have written about it.