"By the time I'm 80, practically every care home in the country will be wall-to-wall tattoos" Why tattoos are no longer just a Millennial movement
Top tattooists, some of whom can boast waiting lists of more than two years, report seeing almost as many clients aged 40-80 as they do 'millennials'.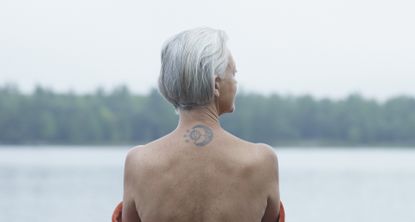 (Image credit: Getty Images)
Thought you were 'too old' to get a tattoo? Think again. Dame Judi Dench recently unveiled her first - an 81st birthday gift from her daughter. 'CARPE DIEM,' the actress' inner wrist inking proclaims. "That's my motto: Seize the day," she confirms. "Mind you, the company of A Winter's Tale, which I was doing at the time, used to say that it said fish of the day."
For some of her colleagues, it's been more of a lifelong love affair. Susan Sarandon, who just turned 70, added to her tattoo collection this year, whilst Helen Mirren, 71, declared that she would like a full sleeve of snake tattoos. The actress already sports a symbolic tattoo reminding her to 'love thy neighbour' on her left hand, apparently the result of a drunken youthful escapade with Native Americans in Minnesota. "It was my little act of rebellion. It was done with a safety pin and was very painful," she has said. "I've never regretted it."
But this is not a phenomenon confined to Hollywood's elite. London's top tattooists, some of whom can boast waiting lists of more than two years, now report seeing almost as many 40-80-somethings as they do 'millennials'. And guess what? The majority of their clients are women.
Susan Kennedy, 55, who features in the current JD Williams campaign, got her first (and only) tattoo on her 50th birthday. Depicting two feet on her inner ankle, it celebrates her connection with running. Susan has run 14 marathons over the past 10 years, completing the most recent London Marathon less than six months after undergoing reconstructive surgery following her recent battle with breast cancer. Susan also credits the sport with helping her beat post-natal depression, saying, "whether you've had cancer or you can't get out of bed in the morning, running is a really good thing for your mental health. That for me is my message for older people who've had cancer - the importance of fitness and having a positive attitude".
Many older women seem to be opting for commemorative or symbolic tattoos. An increasing number of mastectomy patients are choosing to 'reclaim' their bodies through art, whilst tributes to loved ones appear to be particularly popular amongst tattooists' older clientele. Beauty journalist Sali Hughes, 41, who had the first of her four tattoos at the age of 34 and is currently planning her fifth, tells me that all her tattoos hold some kind of meaning for her, "but I don't think that's important, it's just how it's worked out. I think people can overthink them. It kind of gives you an excuse sometimes if you fancy one and you think, 'oh well, actually I'd like to get one in memory of that person or that time'".
Susan, for one, tells me that she "didn't really think too much" about her decision, describing it as "just a momentary madness. I sort of did it almost without thinking." Intriguingly, despite evincing no regrets about her own, she concedes that, having been quite "anti-tattoos" in the past, she's still "a bit half and half about the whole thing," and that any temptations to add to her collection are tempered by the thought, "I'm 55, what am I doing?".
"Mine's a henna colour so it doesn't look like a big scary sort of biker tattoo," she continues. "Does that mean I'm snobbish about them? I don't think it's that. I think I thought, 'Well, if I don't do it now, I'll never do it,' but I don't proudly go around going, 'Oh look, I've got a tattoo,' and I don't really know why that is."
"People are judgemental," she muses, admitting that some people, including her parents, still don't have a clue that she has one. "I think my mother would go mad actually - and it's just not worth it. She's 82 - what is the point of having that conversation? If she found out, she found out, but I wouldn't go and tell her." But she thinks that the increasing number of older women, and, in particular, women in the public eye opting to go under the needle has acted "almost like a permission. It's an approval that it's not just men in the navy that have got tattoos anymore".
Sali agrees that "societal expectations have changed and obviously that inures people to the fear of getting one," but believes that, above all, "women have realised that we can be autonomous about how we want to look. It's perfectly acceptable, in fact it's a great thing, an extremely positive thing, to look the way you want and to follow your own path and not to be held back by people's expectations of you."
"I think when people get older they care less about what other people think," she expands. "That certainly applied to me - I no longer really cared what anybody thought was appropriate or about other people's views on how I looked. And also as you get older you realise that time is limited and nobody lies on their deathbed feeling really really happy that they didn't do something that they'd always fancied. You regret the things you don't do. You rarely regret the things you do do."
Felicity Kendal, 70, who went under the needle for the first time at the age of 63, has gone even further, saying, "It was the opposite of trying to be younger and 'with it'. It was about celebrating the fact you're not young anymore, so you know what you want to do. It's something I did totally for myself." So has the idea that 'we'll regret them when we're older' now become hopelessly outdated?
"I think it's become completely outdated," Sali declares, "because what people forget is - I'm 41 - by the time I'm 80, practically every care home in the country will be wall-to-wall tattoos. So many people have tattoos now that inevitably they will become as much a part of being an old person as a grey cauliflower hairstyle used to be."
"The other thing people without tattoos forget," she continues, "is that when you get a tattoo, as long as you've given it thought, and you've done so responsibly and with care, you no more regret your tattoo than you regret the nose on your face. They're just there like a freckle is there or a scar is there."
So how can you ensure you won't regret your tattoo? "I didn't do this," Susan chuckles, "but maybe get it done in henna and live with it for a while. At the oddest times you might go, 'Oh, if I wear that, that's going to show like that,' or whatever." Sali suggests doing "tons and tons and tons of research. Look at loads of tattoo parlours, look at loads of different artists within each of those shops. Be prepared to spend money and don't do things on impulse - really plan them. You have to treat them as you would getting plastic surgery or buying a house - this is something that's going to be around forever. You really need to give it the respect it deserves".
She also advises considering "which style goes with your personal style, with your clothes. I would never have a Japanese tattoo, for example, because I'm so Celtic looking that it would feel a bit incongruous - I'm not exotic enough! So I tend to have quite traditional sailor-type tattoos because that's what happens to suit me. So think about yourself, think about what suits you and try not to be influenced by trends or anything like that."
Still stuck on what other people will say? "If you want a tattoo, get one. If you don't want a tattoo, don't get one," Sali counsels. "It's not hard. It's OK that other people don't like them. That's the point of tattoos - if everyone had they they wouldn't really be cool! Only some people are meant to have tattoos, and that suits us very well."
Sali's new book, Pretty Iconic: A Personal Look at the Beauty Products that Changed the World, is out now.
Sign up to our free daily email for the latest royal and entertainment news, interesting opinion, expert advice on styling and beauty trends, and no-nonsense guides to the health and wellness questions you want answered.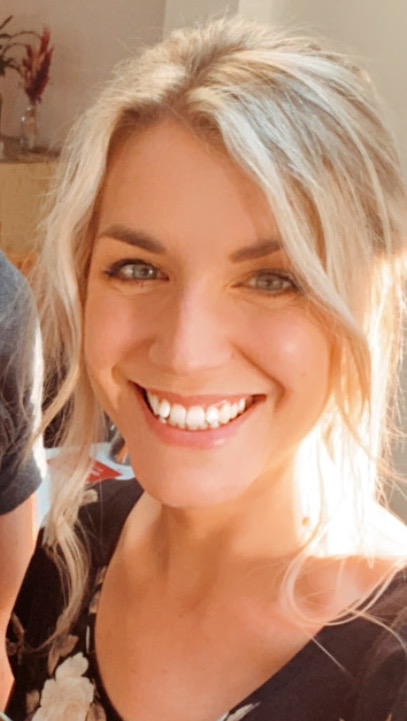 Digital Editor - Woman & Home
An internationally published digital journalist and editor, Rachael has worked as a writer and editor for both news and lifestyle websites in the UK and abroad including Metro UK, Homes & Gardens, Ideal Home, GoodTo.com, honey.nine.com.au and body+soul.
Rachael's published work covers a broad spectrum of topics and she has written about everything from the future of sustainable travel, to the impact of the coronavirus pandemic on the world we live in, to the psychology of colour.