The Budget Beauty Buys Jennifer Aniston Swears By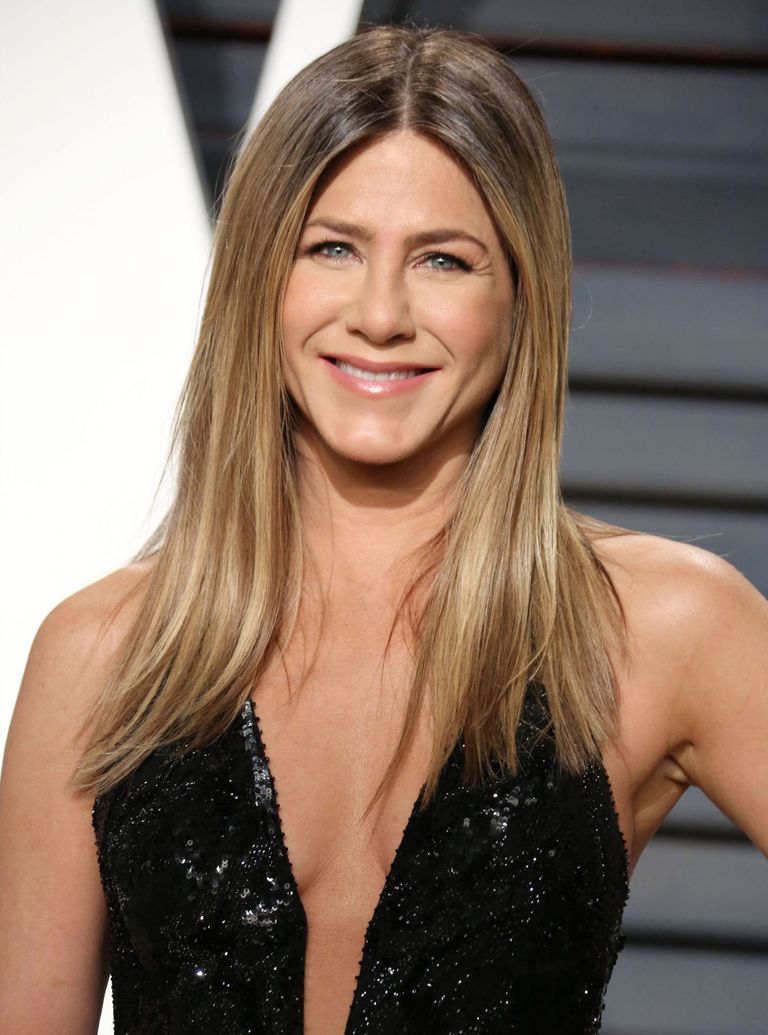 If there's one lady whose radiant skin and flowing shiny hair we envy the most, it's former Friends actress, Jennifer Aniston.
At 48, she's got the glowing complexion and wrinkle-free skin of someone half her age - and we'll be honest, we're always dying to know how she does it - especially on a schedule as inevitably hectic as hers.
Well, we're in luck, because the star has now revealed some of the tricks of her beauty trade - and they're far more simple than we would have thought.
The rom-com starlet, who is married to Justin Theroux, has admitted that one of her go-to items is her handy Aveeno sunscreen (£12.53 on eBay).
Speaking to Refinery 29, she said, "It's in my car, it's by the pool, it's in the kitchen, it's in the bathroom, it's everywhere. I go through it like crazy." But given that Jen is the skincare brand's spokesperson, it's not surprising that one of their products features in her list of top beauty buys.
But Jennifer also revealed a few products we didn't know about too, including a budget mascara, and a cut-price facial soap.
The Hollywood actress admitted that she "loves L'Oréal's Lash Out Mascara", and is also a huge fan of "Neutrogena's [Transparent Facial Bar] soap".
We know what you're thinking - these aren't the high end, extravagently expensive beauty products you'd expect someone of Jennifer's fame to be using on a regular basis. But clearly, her picks are working!
And given that the soap sells for around for around just £3 on most websites, it's a skincare purchase that we can definitely get on board with. It's something that Jennifer has admitted she's used since "high school", so clearly, it's doing something right.
Although the soap isn't readily available in stores in the UK, it can be purchased online for just £13 - a small price to pay for skin as radiant as Jennifer Aniston's!
Buy Neutrogena Transparent Facial Bar on Amazon here.
Sadly, Jennifer's choice is mascara is discontinued in the UK, but if you fancy paying, it is available from some American websites, such as Amazon US, for a more expensive price of $30.
The actress also admitted that she finishes off her morning routine with another cheap and simple product. In a previous interview, she said, "I wake up and wash my face with Neutrogena face soap. I use a serum and then a Dr Hauschka day cream - that's it!"
The Dr Hauschka Rose Day Cream sells for around £30 - which is a pretty good price for a quality product like this one.
Now, hands up - who's heading off to fill up their online shopping trolley now too?