Blueberry Recipes
says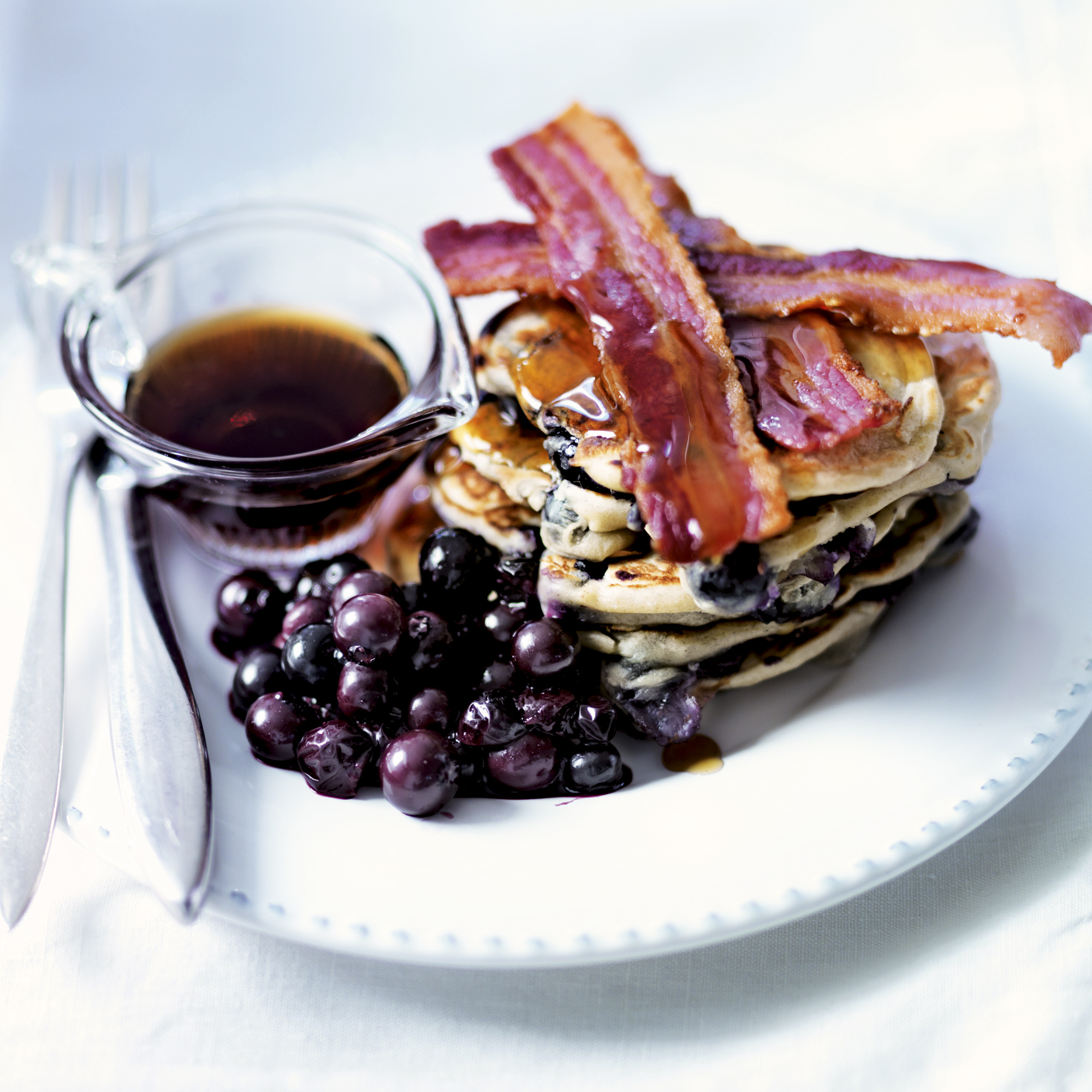 Blueberry recipes are an absolute delight – they're bursting with flavour and vitamins and as a superfood, you know you're doing yourself some good by trying some of our blueberry recipes.
Delicious as they are to eat straight from the pack, these dark blue berries are stunning in many recipes too. From pancakes to pies and cheesecakes to ice cream, blueberry recipes are always delicious.
Grown all around the world, blueberries are available all year in our supermarkets but the British blueberry season is from June to September. They're a powerhouse of goodness with superfood status and fast becoming one our most popular berries. Packed with antioxidants, vitamin C and vitamin K, they play an important role in a healthy diet helping to fight cancer, maintaining a healthy heart and looking after your skin to keep signs of aging at bay.
Bluberries are such a versatile fruit you can easily incorporate them into everyday dishes as well as those for special occasions. For a speedy healthy breakfast scatter blueberries over your morning porridge, muesli or yogurt. For an indulgent weekend brunch take your pick of our blueberry pancake recipes; we've got American blueberry pancakes served diner-style with crispy bacon and maple syrup, blueberry and banana pancakes with caramel sauce and buttermilk blueberry pancakes. They will all go down a storm so make plenty!
If you're in the baking mood, bake up a batch of blueberry buns or try our blueberry and almond tart, served warm with a scoop of vanilla ice cream, it's a real winner. For a lighter alternative, mini blueberry and strawberry filo pies are great for a teatime treat.
Blueberries freeze well too so make sure you keep some on standby for making food blogger Deliciously Ella's instant dairy-free banana ice cream made with frozen banana slices and frozen blueberries.
Another frozen treat, for a summer entertaining, are cocktail lollies made with blueberries, gin and elderflower cordial – there's nothing more delightful on a warm summer's day!
Delicious Blueberry recipes