This gingerbread recipe makes a deliciously sticky and moist cake, rich with black treacle, golden syrup and stem ginger plus cinnamon for warmth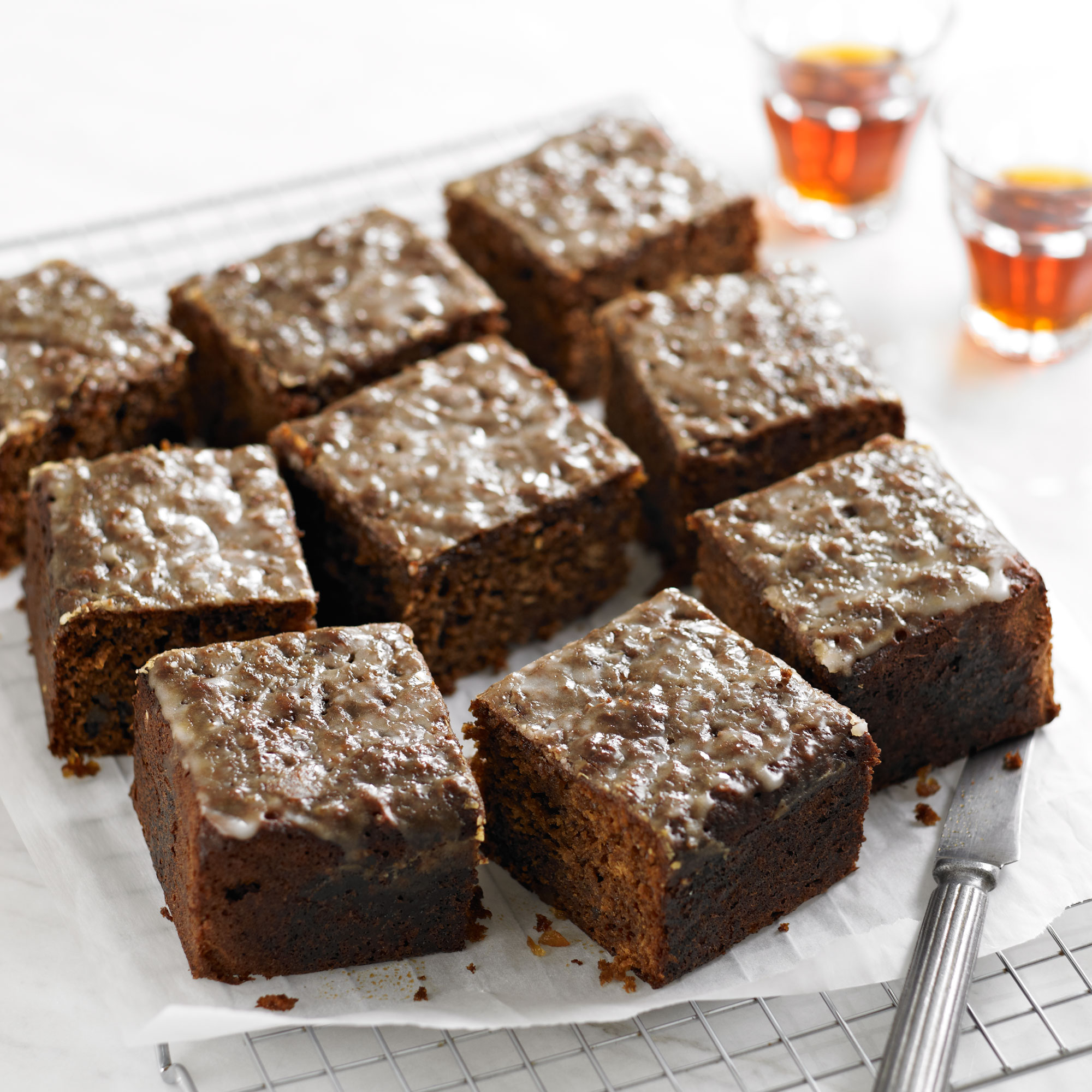 Ingredients
100g (4oz) unsalted butter, softened
100g (4oz) golden syrup
100g (4oz) black treacle
100g (4 oz) soft light brown sugar
85g (3½oz) stem ginger, plus 35g (1¼oz) of syrup
2 tsp ground ginger
½ tsp cinnamon
3 medium eggs
225g (8oz) self raising flour, sieved
200ml (1/3pt) semi skimmed milk
1 tsp bicarbonate of soda
½ tsp baking powder
75g (3oz) icing sugar
Tip
This cake will mature and go stickier if left for a few days in a tin
Preparation
Preheat the oven to 180C/160C fan/350F/Gas 4. Grease and line a 20cm (8in) square tin with baking parchment.

Place the butter, golden syrup, treacle, brown sugar, stem ginger, ground ginger and cinnamon into a pan. Gently heat until the sugar is dissolved.

Beat the eggs and milk into the mixture then fold in the flour, bicarbonate of soda and baking powder. Pour the mixture into the prepared cake tin and bake for 35-40 minutes.

Meanwhile mix the ginger syrup with the icing sugar. Once the cake comes out of the oven pierce all over with a skewer and pour over the ginger icing. Leave the cake to cool completely.
Daily Email
Get the best entertainment news, recipes, fashion, beauty and wellbeing advice for you. For FREE.
Sign up