Spicy red pepper and lentil soup makes a delicious and nutritious soup that can be made with mostly storecupboard ingredients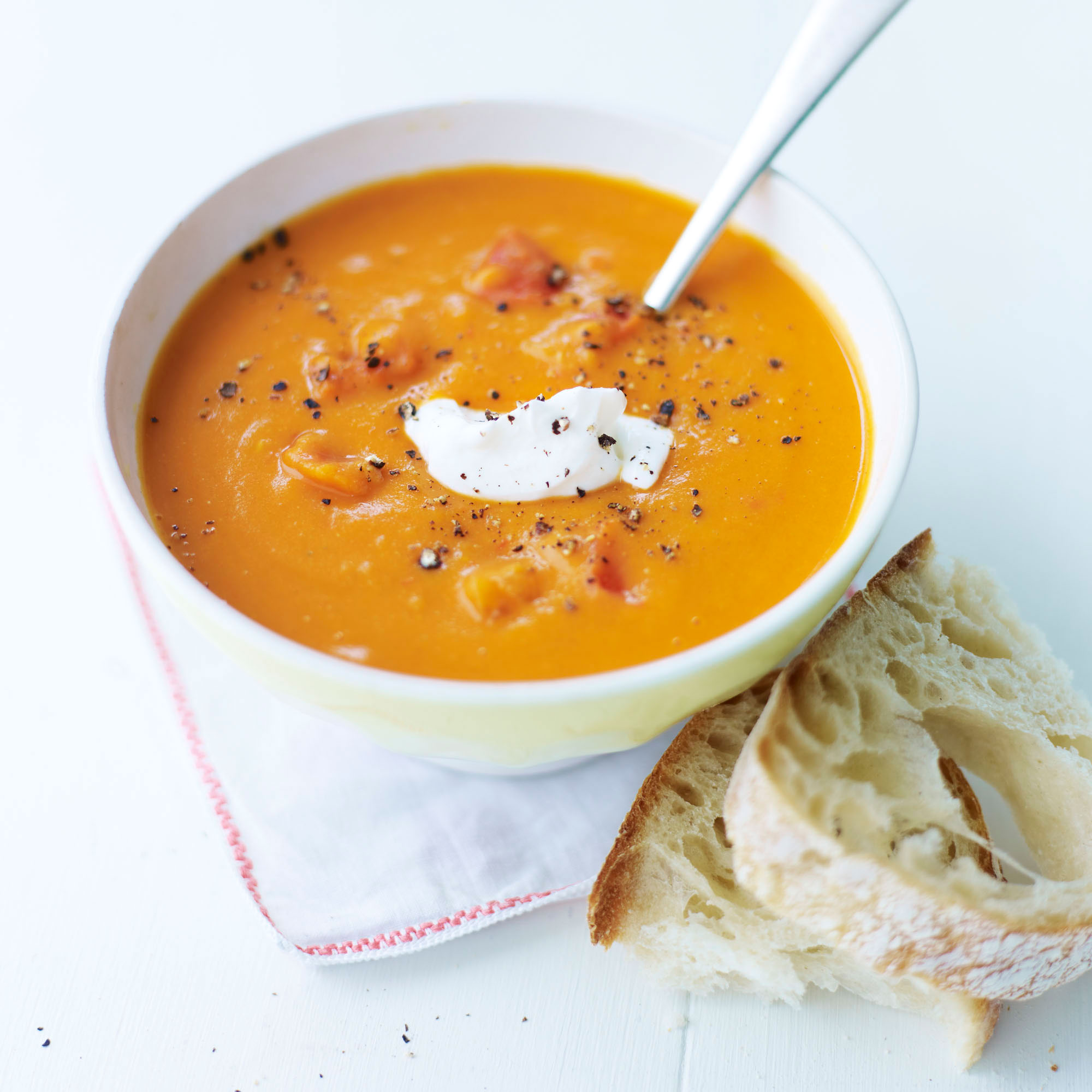 Ingredients
200g red lentils
2tbsp olive oil
1 medium onion, finely chopped
2 garlic cloves, peeled and crushed
1tsp crushed chillies
1tsp hot smoked paprika
4 red peppers, deseeded and diced
1litre vegetable stock
1tbsp sherry vinegar
1tsp caster sugar
4tbsp natural yogurt
Preparation
In a sieve, rinse the red lentils, then leave them to soak in a bowl of cold water while making the rest of the soup.

In a large pan, gently heat the oil and fry the onion until soft. Add the garlic and red chilli for 2 minutes and then the sweet smoked paprika for a final minute along with a slash of water to protect the spice from burning.

Add the red peppers to the pan and cover for 10 minutes until beginning to soften, stirring occasionally. Drain the lentils and add them to the pan along with the vegetable stock then cover, bring to the boil and simmer for 15 minutes until the lentils begin to break down.

To give the soup some texture, reserve one third of the soup before blending the remainder in a food processor until smooth. Stir the smooth liquid back into the chunky pepper and lentil soup then season to taste adding the sherry vinegar and caster sugar. Divide between 4 bowls swirling 1tbsp natural yogurt through each.
Daily Email
Get the best entertainment news, recipes, fashion, beauty and wellbeing advice for you. For FREE.
Sign up