Halloumi, aubergine and red pepper kebabs is the perfect barbecue recipe for vegetarians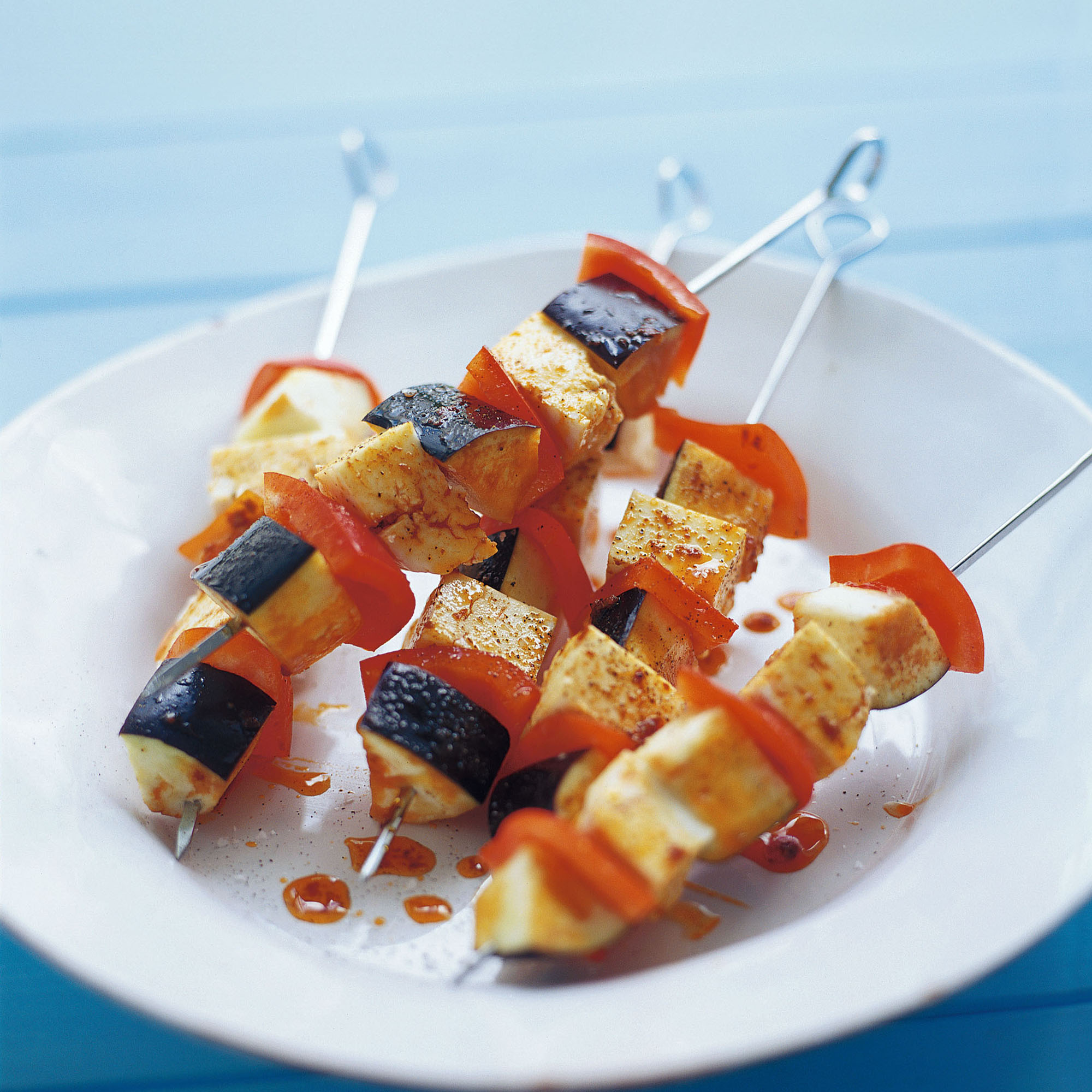 Ingredients
4tbsp groundnut oil
2 heaped tbsp harissa (spicy Moroccan paste, available from supermarkets)
1 large red pepper, halved, seeds removed and cut into 12 equal-sized cubes
1 large aubergine, halved and each half cut into 12 equal-sized cubes
1 x 200g packet halloumi cheese, cut into 16 large cubes
Tip
Halloumi, traditionally from Cyprus or Greece, is made from sheep's or goat's milk. It's brine-cured but not as salty as feta. The stringy, mozzarella-like texture makes it ideal for grilling, but cut it into thickish chunks and keep an eye on it while grilling. It holds its shape for a fair while, but when it "goes", it really goes! You could substitute the harissa with a thick chilli sauce – we like Lingham's.
Preparation
Mix together the oil and harissa.

Take a metal skewer and thread on first a piece of pepper, then aubergine, followed by a piece of halloumi. Repeat, then add another piece of pepper and aubergine at the end. Repeat with all the skewers until all the vegetables and cheese are used.

Brush all the vegetables evenly with the harissa and oil mixture. Place on a hot barbecue and cook for 10 minutes or until the vegetables are cooked and the cheese is hot and oozing.
Daily Email
Get the best entertainment news, recipes, fashion, beauty and wellbeing advice for you. For FREE.
Sign up