The 2016 series of Strictly Come Dancing, which crowned Ore Oduba as it's winner, now seems like somewhat of a distant memory, as the UK prepares for the next installment of the popular BBC show.
Excitement is building for Strictly Come Dancing 2017, and anticipation for the show, which is expected to air in September, has reached fever-pitch, as the celebrity contestants are slowly being confirmed.
We already know that Len Goodman won't be back for the 15th series of the show. So who will be taking part in the next series?
The line-up...

Former Saturday's singer Mollie King was the first celebrity confirmed for Strictly Come Dancing 2017, and the latest addition to the cast is comedian Susan Calman.
But desite the excitement, the 2017 line-up has been hit with a wave of controversy lately, as it's rumoured that producers are worried about not having scored big names for this year's series due to the infamous 'Strictly curse'.
Reportedly, big names have declined the chance to sign up for the show as a result of Louise and Jamie Redknapp's rumoured split, fearing that their own relationships will follow the same fate if they chose to go on the show.
A source told The Sun, "The curse is real and it contributed to the breakdown of one of the strongest couples in showbiz. No one wants to end up in the same boat.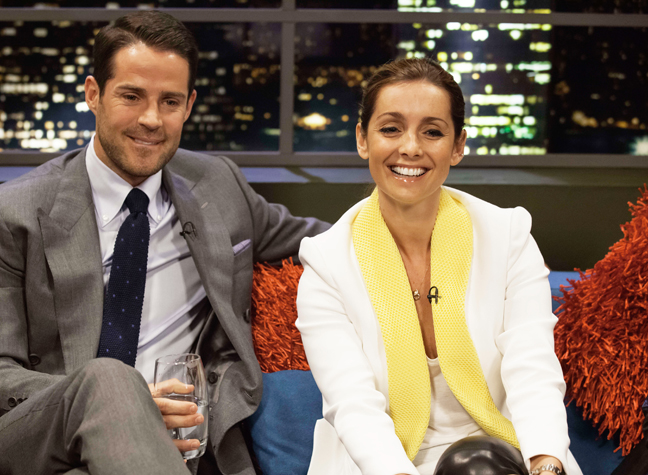 "The Louise and Jamie split has scared a lot of big A-list stars off appearing on the show."
And it's left some viewers disappointed by the current sign-ups, with a few even having referred to the line-up as a "snooze-fest"...
One took to Twitter to say, "Very disappointed in this #Strictly2017 line up so far. A snoozefest ! There is still time to bag some B-list!", while another sarcastically added, "And the next 'celebrity' I've never heard of to take to the dancefloor IS... #waitingwithbaitedbreath #Strictly #Strictly2017 #BBC."
So see for yourself what you think of the current celebs confirmed for this year's show...
The Strictly Come Dancing 2017 line-up so far...
Susan Calman
The ninth celebrity preparing to strut their stuff on the Strictly ballroom has been announced - and it's comedian, actress and writer, Susan Calman!
Stand up for @SusanCalman! The comedian, actress and writer is our latest signing for #Strictly 2017! ðüé­ðü'Éâú¨ https://t.co/DO9v66Pnl0 pic.twitter.com/E9sAPnhsHX

— BBC Strictlyâú¨ (@bbcstrictly) August 15, 2017
You'll probably know Susan from appearances on shows including QI, Have I Got News For You and Mock the Week. But the comedian is also a regular on BBC Radio 4, and has recorded a sitcom, Sisters.
Following the announcement, Susan released a statement. She said, "Being on Strictly is a dream come true. Finally I can reveal all the moves I've been practising in my kitchen to the nation. I am an enthusiastic home dancer and now on Saturday nights I'll be dancing in other people's homes in a (hopefully) entertaining way. I am terrified but excited to start my Strictly journey."
And the comedian also tweeted a hilarious response to the news that she'd be on the show. She said, " I haven't worn heels or a dress since I was 17. Haven't danced with a man in over a decade. Strictly, I'm ready. #WhoLeads?#CalmanCanCanCan"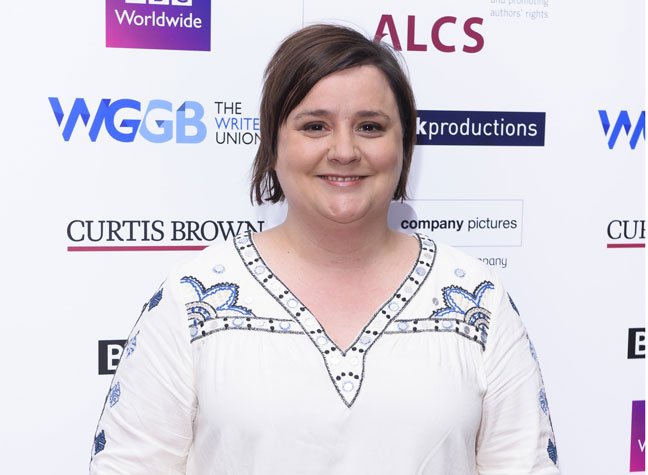 Aston Merrygold
The pop star, formerly of JLS fame, Aston Merrygold has been announced as the 8th confirmed contestant for Strictly Come Dancing 2017.
Popstar to dance sensation? JLS singer @AstonMerrygold is celebrity number eight for #Strictly 2017! https://t.co/eiMJX5QqXe ðü•ºðüŹ¾âú¨ðüé¤ pic.twitter.com/QsjjuEQWtk

— BBC Strictlyâú¨ (@bbcstrictly) August 14, 2017
The singer undeniably has a bit of a competitive edge over his fellow contestants, as he was well known in the group for his impressive moves and unbeatable back-flips.
But when the news of his participation in this year's Strictly was announced live on Radio 1 by host Scott Mills, Aston defended the fact that his past might give him an unfair advantage over the rest of the celebrities.
He said, "'Strictly' is ballroom. That isn't anything to do with what I do."
He also revealed that he's more than up for the competition, and isn't willing to settle for anything less than first place. Aston said, "Anyone that tells you they're gonna enter a competition just to take part... we've seen the winners, they last the whole series, they have a great time and they get a trophy at the end."
Fighting talk indeed!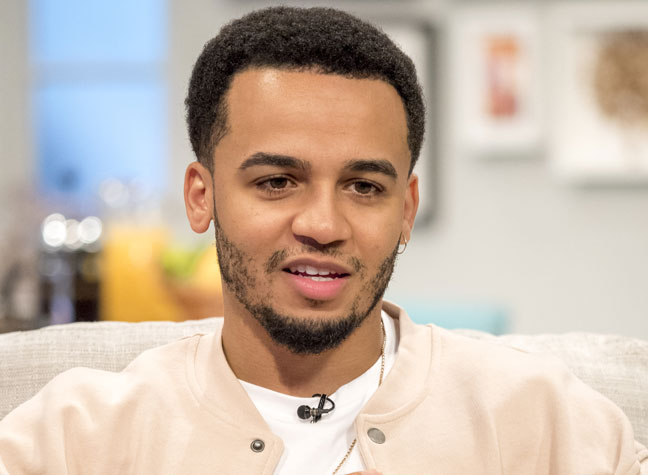 Simon Rimmer

One of the most popular faces on weekend morning TV, Simon Rimmer has now been confirmed as the 7th contestant on this years series!
Known for fronting the immensely popular Sunday Brunch alongside Tim Lovejoy, Simon will be donning his sequins for the 15 series of Strictly, but has admitted he's never danced before in his life.
When it comes to #Strictly sequins @simonrim has form! ðü•º pic.twitter.com/qoit6M19vT

— BBC Strictlyâú¨ (@bbcstrictly) August 13, 2017
When the news was announced live on Sunday Brunch this past weekend, Simon said, "I think I'll be more ballroom than latin", before his co-host Tim joked that if he didn't do well, he'd be kicked off the breakfast show! He said, "If you don't win, you're going to lose your place on the show,"
Fellow TV chef James Martin also congratulated Simon on the news, with a hilarious, mocked-up photo of him in his sequinned best.
Good luck @simonrim #Strictly2017 @bbcstrictly ðü•º pic.twitter.com/ucM8jUYIwr

— James Martin (@jamesmartinchef) August 13, 2017
Joe McFadden
You're likely to know him best as Raffaello di Lucca from medical drama Holby City, but the Scottish actor is now the sixth celeb to sign up to this year's Strictly.
Check your pulse, @BBCHolbyCity's @mrjoemcfadden is headed for Strictly 2017!ðü•º âú¨ https://t.co/zAWtkwjojK pic.twitter.com/fgCxyZ477s

— BBC Strictlyâú¨ (@bbcstrictly) August 12, 2017
He rose to fame as PC Joe Mason in BBC show Heartthrob back in 2007 - 2009, and also took part in another medical drama, Casualty, around the same time.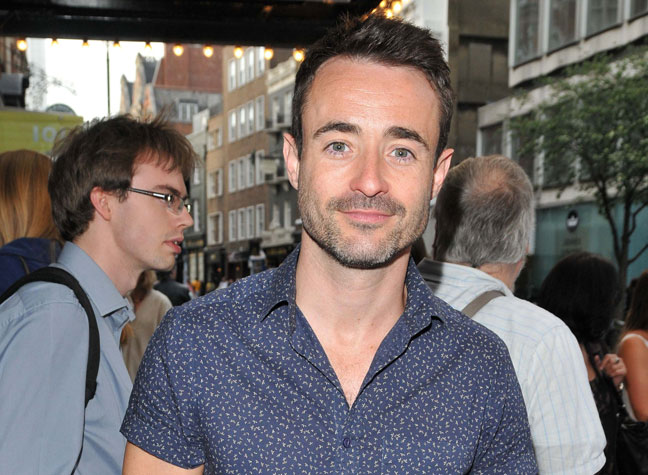 Reverend Richard Coles

The fifth famous face to join this year's line-up has been confirmed, and it's none other than Reverend Richard Coles!
âö¡ï¸Ź Praise Be! The Reverend Richard Coles has signed up for Strictly 2017.ðüėáâÄĚ https://t.co/PtUIQWrRxQ https://t.co/Wy8oETqNGf

— BBC Strictlyâú¨ (@bbcstrictly) August 11, 2017
He's a Church of England priest based in Northamptonshire, and is currently the Vicar of Finedon there. But Rev. Richard also moonights with a career in the media, as he's a regular host of BBC Radio 4's Saturday Live and a journalist. The top it off, he was also in '80s band The Communards with Jimmy Sommerville, who had three Top Ten hits!
The Reverend has joked that a health problem could keep him from reaching the top spot in the competition though. As his appointment was announced, he quipped, "Cometh the hour, cometh the overweight Vicar with arthritis in his knee!"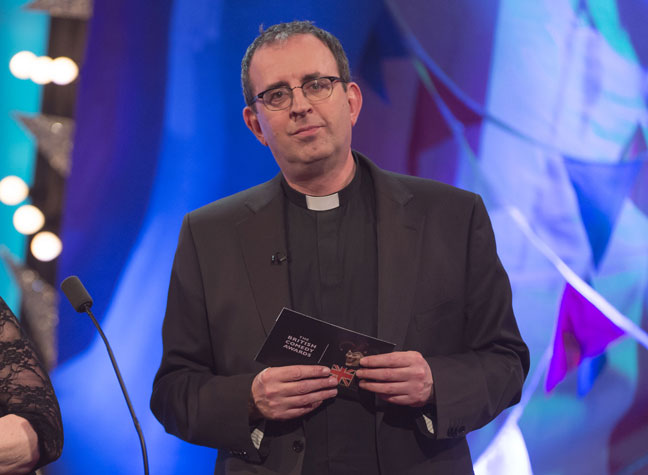 Gemma Atkinson
Emmerdale actress Gemma Atkinson join this year's series as the fourth celebrity contestant, and the news was announced over on the Strictly Twitter account.
The secret is out! Welcome to #Strictly @MissGAtkinson ðüéČ pic.twitter.com/cwyXC8EKDw

— BBC Strictlyâú¨ (@bbcstrictly) August 10, 2017
The soap star might be a contender for the coveted Glitterball too, as she's recently announced the news that she's swapping the Yorkshire Dales for Bollywood, for a brand new film.
Chatting about her turn on the BBC show, Gemma has released an official statement. She's said, "I am honoured to be asked and so thrilled to be joining Strictly Come Dancing 2017!
"I'm beyond excited and incredibly nervous but I am looking forward to learning a new skill in ballroom and latin dancing and taking on this new challenge."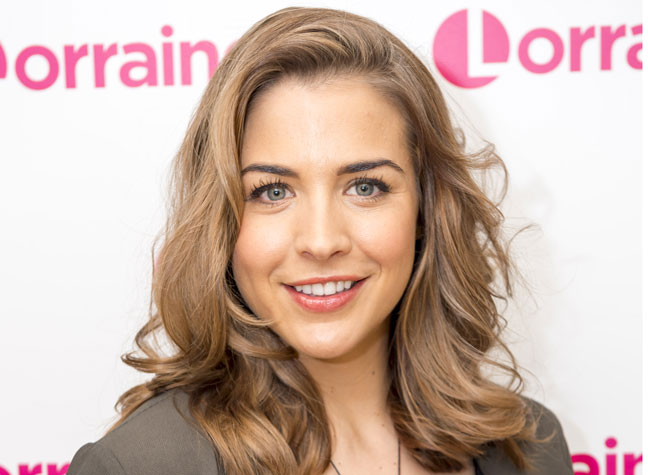 Ruth Langsford
The This Morning veteran presenter is the third addition to the line-up, and we could NOT be more excited!
The announcement was made live on the daytime show with Eamonn by her side, as she appeared behind a door to reveal which of the This Morning family would be appearing on the next series.
Ruth, who has always been vocal about her desire to do the show, said, "I'm very relieved because I've had to keep this a secret
for so long. Now it's out there - no going back now!
ðüéČ Time to celebrate @RuthieeL! And @EamonnHolmes to grab a tissue ðüė­ðüėÄ#Strictly pic.twitter.com/jToZrE2mnh

— BBC Strictlyâú¨ (@bbcstrictly) August 9, 2017
And she also confessed how much it's a dream come true for
her, saying "I'm very excited. I've said every year Oh I'd love to do it'".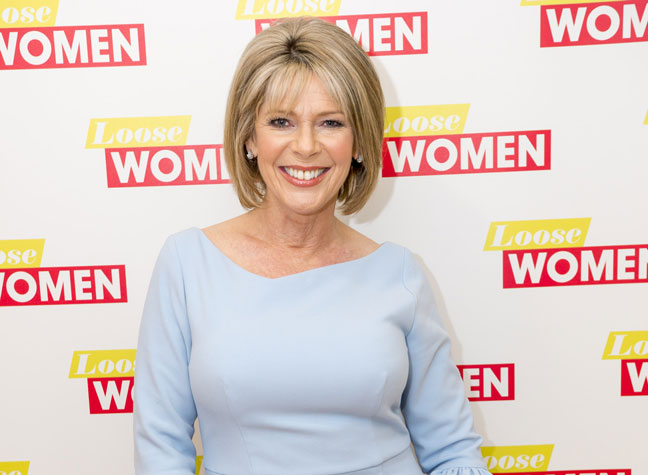 Davood Ghadami
Joining Mollie in this year's series is the second contestant confirmed, Eastenders actor Davood Ghadami!
Swapping Walford for the Waltz, @bbceastenders @DavoodGhadami steps into #Strictly 2017! ðü•ºðüŹ¾âú¨https://t.co/MkDlycyh0a pic.twitter.com/PfTM6SdL5k

— BBC Strictlyâú¨ (@bbcstrictly) August 8, 2017
He
plays the loveable and ever-charming Kush on the show, who is currently
in a relationship with long-standing member of Walford, Denise.
Davood's
fellow Eastender's co-star Tameka Empson was on the show last year, so
hopefully he can get a few tips moving forward. Although we're not sure
yet how he'll fare as a dancer, he's clearly going to be providing some
of that all-important Strictly eye-candy...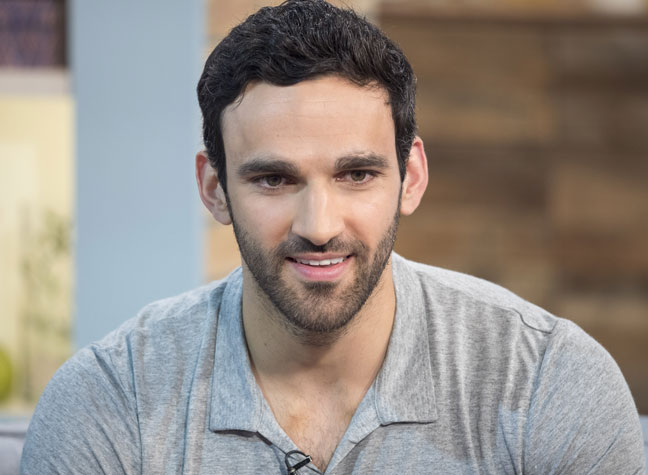 Mollie King

Welcome @MollieKing our first #Strictly celebrity of 2017! ðü'É pic.twitter.com/c9Gu1ul1v6

— BBC Strictlyâú¨ (@bbcstrictly) August 7, 2017
Mollie King, formerly in the girl band The Saturdays, is the first celebrity confirmed to take part in this year's show. She's now a solo artist, since the group went on a break back in 2014. And she's not the first of the group to try on her dancing shoes for the show - fellow bandmate Frankie Bridge took part in the show two years ago.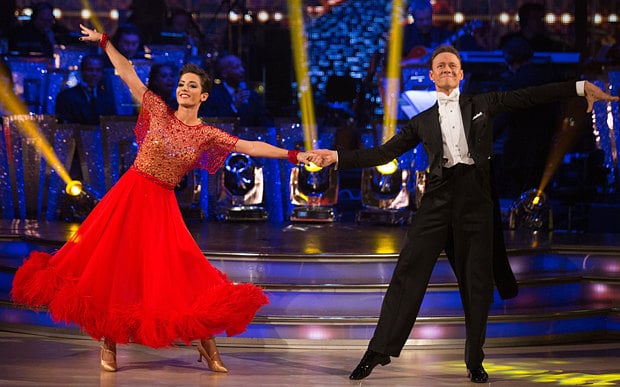 (Frankie on Strictly in 2014)

In a statement about the news, Mollie said, "I'm a huge fan of Strictly Come Dancing so I can't actually believe I'm lucky enough to be taking part in it this year!"
Speaking to BBC Radio 1 host Nick Grimshaw when the announcement is made, she said, "I can finally talk about it, thank goodness! I told my mum and dad, because you have to, don't you?
"'I told Frankie (Bridge) and when I called her she was driving and she was so excited she had to pull in! The other girls don't know... well they do now!"
She also revealed when everything gets started, explaining, "I start rehearsals in a couple of weeks and then it's on TV in September."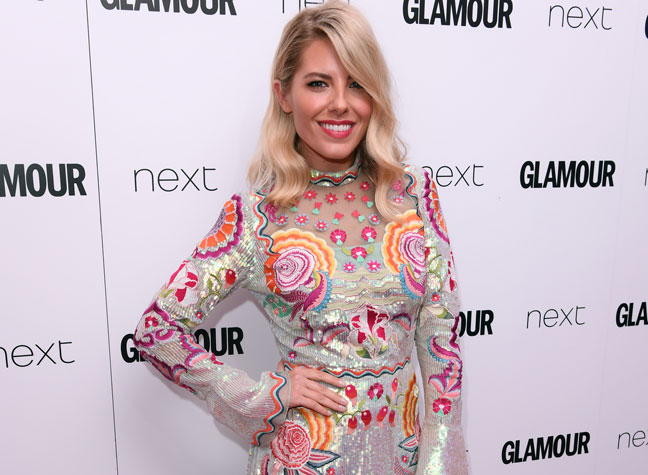 Although the singer did admit that she's more than a little apprehensive about what the show has to bring..."I do want to win but really I just don't want to be out in the first week. That would just be so embarrassing.
"I'm so, so nervous. The thing I'm most nervous about is picking up the routines as it's completely different to what I've done with The Saturdays."
But she's clearly willing to embrace every inch of the Strictly glitz and glamour, saying "I'm really looking forward to getting in the outfits, learning the dances, getting a cheeky spray tan. I am going to be lapping those babies up!"
The rumours...

Who else could be joining the Strictly Come Dancing 2017 line-up? This is what the rumour mill says...
Mike and Zara Tindall

If there's one person we'd put on our Strictly Come Dancing 2017 line-up wish list, it would probably be a member of the royal family. Getting the chance to glimpse Prince Harry, William, or even the Duchess of Cambridge strutting their stuff on the dance floor would be guaranteed to brighten up our Saturday nights.

Sadly, this probably isn't likely to become a reality. But there are two members of the royal family who could be willing to sign up.
Mike Tindall, husband of the Queen's granddaughter, Zara Tindall, has revealed that he and his wife have actually been approached multiple times to take part in the BBC show.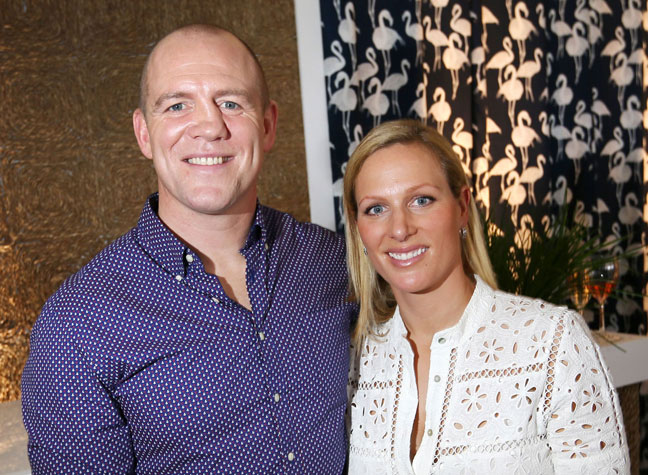 At a charity gala in London, he revealed, "My wife and I have been asked a couple of times now to do Strictly."
And while the former rubgy star admitted he wasn't 100% sold on the idea, he wouldn't rule it out. He said, "I'm not sure it's our gig, but I would never say never."
It's not the first time the show has expressed in interest in having the royals appear. Earlier this year, presenter Tess Daly revealed that she'd love to have one of the family as a contestant. When asked about who her ideal celebrity contestant would be, she said, "I'd like a royal."
She revealed specifically who she'd like, and mentioned that they're actually a fan of the show already. Tess said, "Camilla, Duchess of Cornwall. It would be wonderful. She's a big fan of the show."
Grayson Perry
The eccentric artist is one of the first famous faces to admit that he's actually been approached by a Strictly Come Dancing exec for this year's series, whilst at an event in London.
And he could be one of the first to be willing to sign up! He's previously refused offers to take part in shows like I'm A Celeb and the Bake Off, but it appears Strictly is the one show he's be tempted to change his mind for.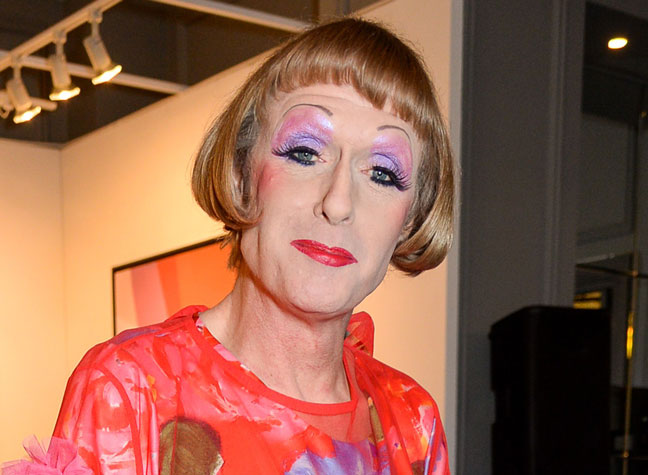 But Grayson admitted he'd had concerns about whether he'd dress as a man or a woman if he were to take part. The artist said, "I've talked to the [Strictly] producers casually and I think the problem they would have is, how would I do it, because if I did it in a frock, would I have a male partner?,"
"Because when I dance - I like dancing - I dance as a man, I feel very male. I'm not going to dance in high heels."
So could Grayson really be a contestant this year? Watch this space!
Joe Wicks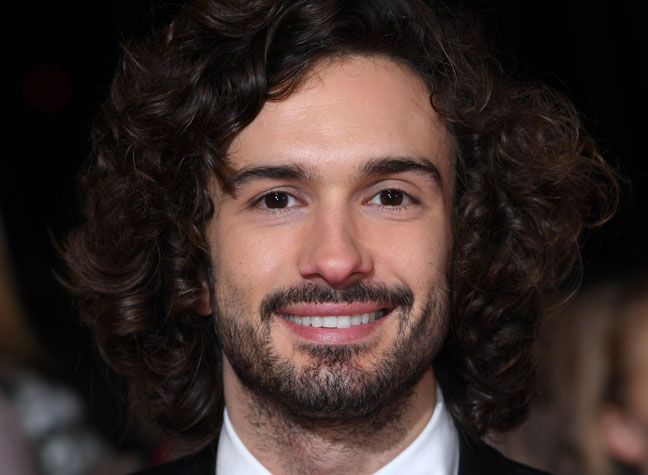 Joe Wicks - otherwise known as The Body Coach - has also revealed that he's been approached to take part in Strictly Come Dancing 2017.
On Loose Women, Ayda Field questioned if he'd been asked, to which he seem surprised. He said, "How do you know about that? Who told you I was asked about that?"
But it seems the fitness guru won't be swapping workout gear for sparkling spandex any time soon, as he denied he'd be interested in doing it. He said, "I mean, I was asked [but] it's not something I want to do right now." Shame...
Aidan Turner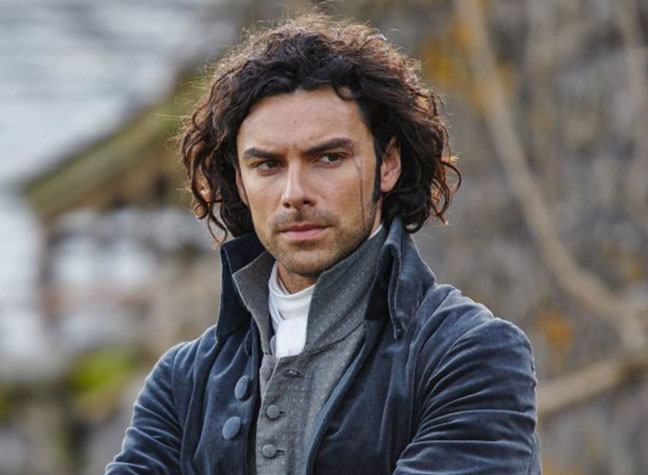 Now this is one rumour we'd love to see come true. Poldark star + Strictly = our dreams come true.
But sadly, Aidan doesn't feel the same way. In fact, he's actively not a fan of the BBC show! He said, "I hate it. God, I hate watching it now, I can't stand it really. It's not about dancing... the dancing is rubbish."
He did admit however that he has a certain amount of expertise in the field, as he used to be a competitve dancer himself - "I don't know if I'm eligible because I used to compete at an amateur level. I think you need to be, like, a raw beginner. They haven't asked me, no. And just for the record, I wouldn't do it."
Well, it appears the Strictly execs can definitely cross that name off of the list for good now...
Joan Collins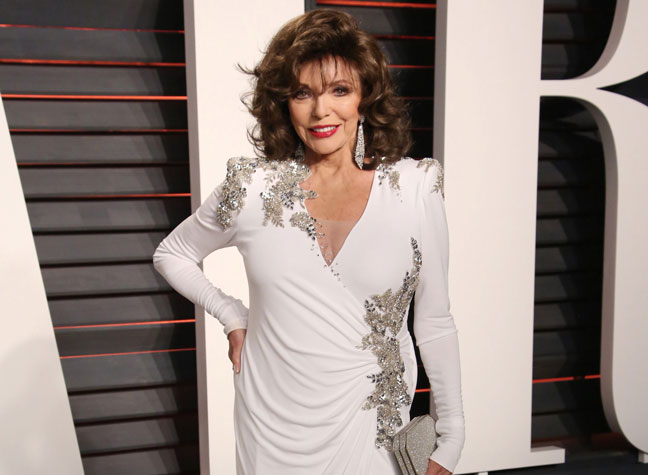 The 84-year-old actress is the celeb who's currently rumoured to be joining the 2017 line-up of Strictly Come Dancing - and quite frankly, we'd love it if these rumours were true! A source reportedly told The Sun, "The bosses are going all out to get her to sign up. She'd bring plenty of glitz and old-school glamour to the dance floor, and she's full of energy."
However, sadly it appear these newest round of rumours are just that. Joan herself has taken to her Twitter to deny the exciting news, saying "The rumours about me joining #Strictly are strictly just rumours! #fakenews"
Well, that's told us! So who else might we expect to see on the show?
Victoria Derbyshire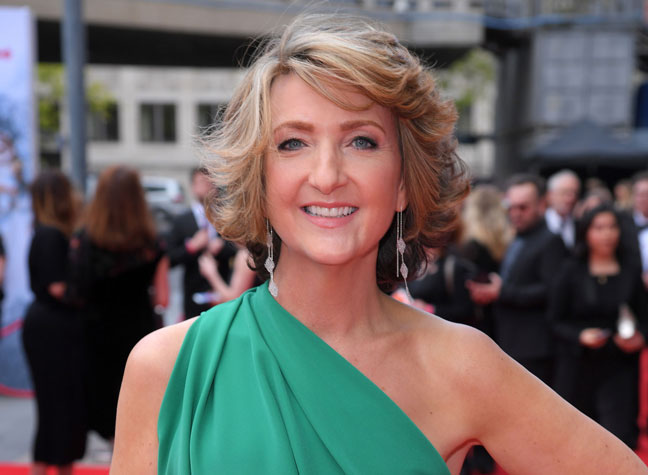 She hosts the BBC News programme that bears her namesake, but that doesn't mean she's all serious, all the time. Victoria Derbyshire, who recently recovered from a battle with breast cancer, is one of the latest celebrities whose hat has been thrown into the metaphorical Strictly ring.
After collecting an award for News Coverage at the TV BAFTA's recently, she was asked if she would ever take part in the show, following rumours that she was set to. But it appeared the presenter didn't even know her name had been spoken about, saying,
"Has it?! [my name been linked to Strictly]. That is my editor laughing her head off. Oh God! Life's short, life's short... If only it was only about frocks!"
So while Victoria didn't confirm that she'd be interested, she also did nothing to deny the rumours...so will she be taking part? We'll have to wait and see.
Love Strictly? Then you won't want to miss the chance to holiday on a luxury river cruise down the Danube with some of the programme's most famous stars: Arelene Philips and Ola and James Jordan. See the details
Debbie McGee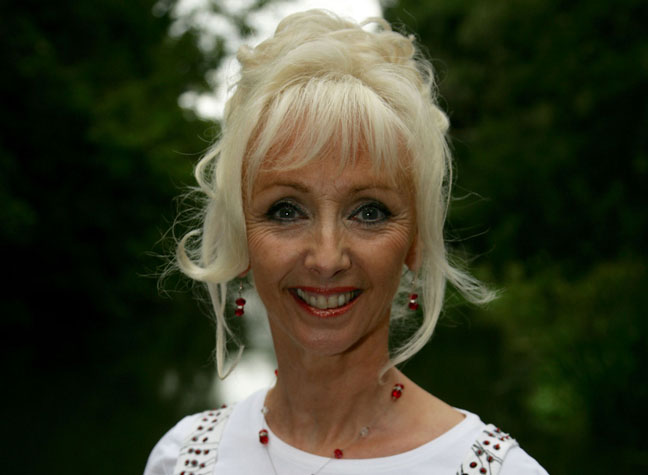 Rumours have been floating around for a while now that Debbie might be part of the 2017 line-up - especially considering her late husband, Paul Daniels, famously took part in the show back in 2010.
Debbie has, however, so far insisted that the rumours are not true - "I don't know where that came from. I never said it" - but that she'd be the first to sign up if asked.
She said, "If they asked me I'd say yes but so far I've not been asked. I love the programme and Paul did it in 2010. I loved going along supporting him and I've watched since it started. It's such a glamorous and lovely programme."
Here's hoping!
Ruth Langsford and Eamonn Holmes
Ruth Langsford has also said that she is "desperate" to be a part of the show, having told the Daily Express, "I'm still desperate to do Strictly, but they've never asked me."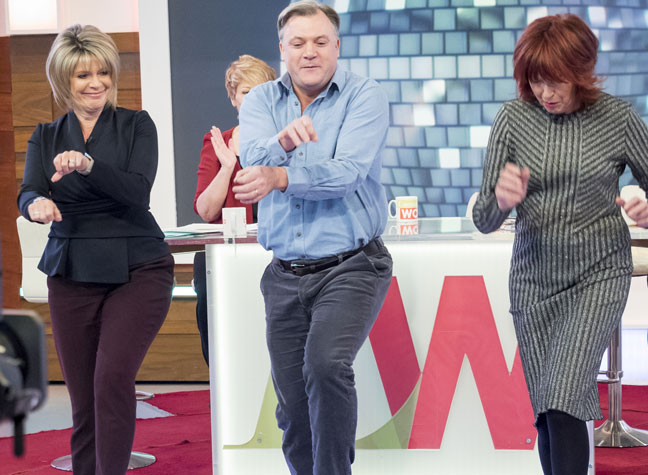 And
she's even had a bit of practice, joining Ed Balls, who was a
contestant on the 2016 show, and indulging in a dance to 'Gangnam
Style', whilst live on Loose Women.
However,
she has said that husband Eamonn Holmes actually has been asked repeatedly to join the programme - so
could it be that Eamonn finally joins Strictly instead?
Well, it turns out, definitely not. At a recent event, Eamonn confirmed you'd never see him appearing in glittery spandex, stating he prefers to watch the show from a distance instead. When asked if he'd do it, he said "No. I have no desire to do any of them [I'm A Celeb, etc]. Strictly is too much like hard work for me, and the rest of them, no."
He went on to say, "I love being a viewer as well. It's lovely to be involved in some aspect of television that you know nothing about."
Holly Willoughby

Sadly, here's another member of the This Morning team who doesn't fancy appearing on the show. On 23rd April, Holly confirmed that she doesn't think she'd quite fit into the Strictly team, saying, "I couldn't do Strictly. I'd love to learn to dance but I wouldn't want to do it on telly.

"Everyone would be watching me do it and that would be horrendous because I'm not very good at dancing."

The presenter also maintained that she'd probably be one of the worst dancers on the show, saying "I'd probably be as bad as Ed Balls. I'd be more Ed Balls than Abbey Clancy, put it that way." Perhaps her co-star Philip Schofield might be more the Strictly type?...
Scarlett Moffatt

Although rumours haven't come from the show about this one, Scarlett Moffatt could well have all the credentials to take part in the dancing show. On an episode of game show Play the Whistle, she revealed that she's got a huge 600 dancing trophies sitting up in her attic, from competing in ballroom dancing competitions as a child - and she was even taught by Anton du Beke.
The admission led host of the show Bradley Walsh to thinking that she has to be the next contestant on Strictly, saying "Good for you, girl - you've got to go on Strictly now. Scarlett, you've got to go on Strictly now if you've done ballroom. 600 trophies? You've got to go on it!"
Plus, she also took on the role of guest presenter on Ant and Dec's Saturday Night Takeaway, so she'd be no stranger to the realities of live television...
Unfortunately, comedian Romesh Ranganathan pointed out that her expertise might actually be the reason she can't appear on the show, stating jokily, "It's supposed to be for people who can't do it. She can't turn up with 600 trophies in the cabinet!"
Let's hope the judges bypass that fact - as we for one would love to see the former Gogglebox star on our Saturday night screens.
Steph and Dom

A popular TV couple might also be set to make the jump to the dancing show this year.
Steph and Dom, of Gogglebox fame, are one couple tipped to join the next series, apparently being seen by TV bosses as a "great signing".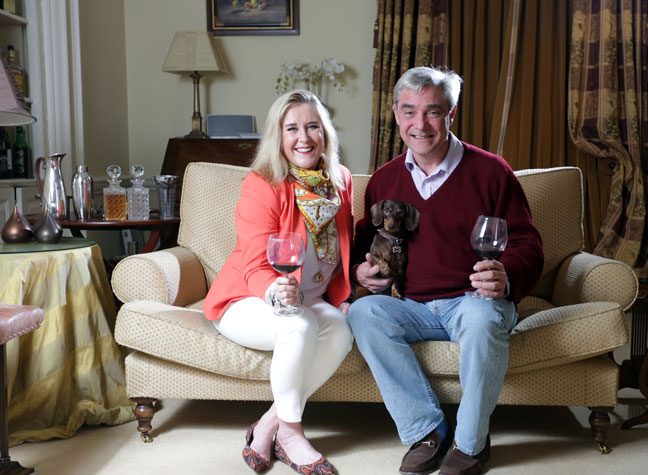 The hilarious duo took part in Let's Sing and Dance for Comic Relief on 18th March, showing the first hint of their performance prowess as Meatloaf and Cher respectively.

According to a source at the BBC, they think that "Dom has the potential to provide great routines like Ed [Balls] did and Steph would be fantastic going up against the judges."
The source also said, "They're great characters and everyone loves watching them just when they're sat on their sofa."
"They're definitely on the list and this [past] weekend's show is a great way to see how they look on stage."
Samantha Womack and Rita Simons

Apparently, Eastenders stars Samantha Womack and Rita Simons, who played Ronnie and Roxie Mitchell, are also rumoured to be appearing on the next series, which is expected to start in September.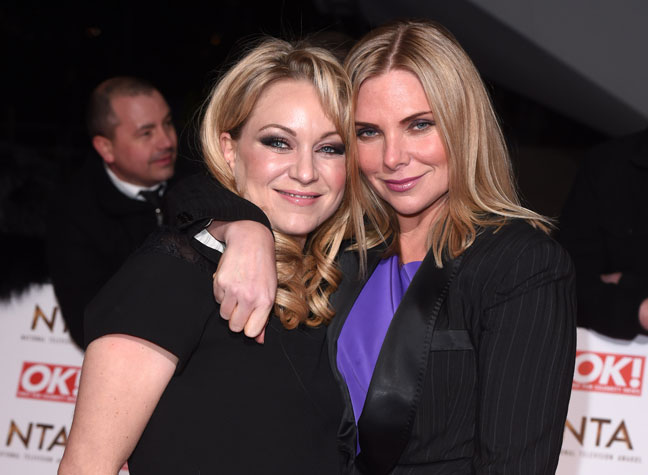 Ellie Simmonds

Olympic swimmer Ellie Simmonds is another celeb who could be joining the Strictly team. According to The Mirror, she's a favourite with the producers, with a source saying "We would love her next year. She is our number one choice." However, the identity of said source has not been revealed - so it's probably best to stay skeptical on this rumour.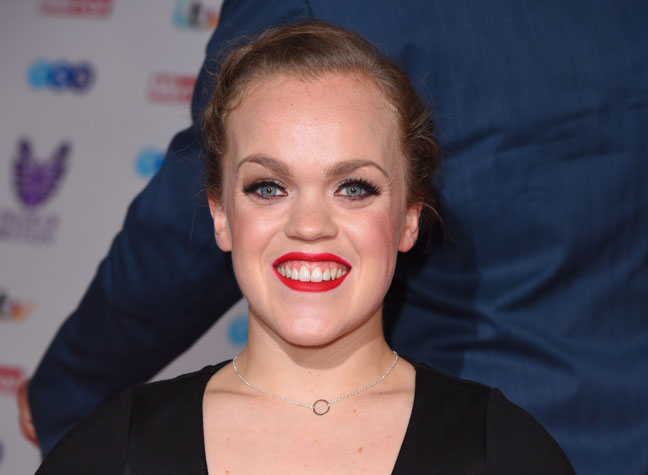 Michelle Collins

She has also said she'd never rule out being on the show, stating on Lorraine Kelly's talk show that "I suppose you have to say 'never say never' to these sort of things."
A spokesperson for the BBC has said that nothing has yet been confirmed for the next series of Strictly though - but keep your eyes peeled here for news!