Prince Harry reveals he can feel Princess Diana's presence and knows she would have 'been proud of him'
The royal was talking on the AppleTV+ series The Me You Can't See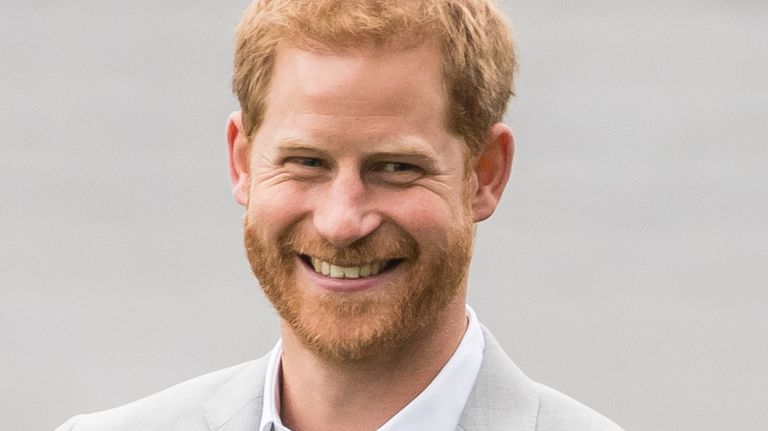 (Image credit: Samir Hussein/Samir Hussein/WireImage)
By Sarah Finley
Prince Harry has revealed he can feel his late mothers presence in California with him and knows that Princess Diana would be proud of him.
---
When Prince Harry moved to California last year with wife Meghan Markle and son Archie, he says that it wasn't an easy thing to do - but he's also now revealed that he felt the presence of his mother every step of the way.
Talking to Oprah Winfrey for five-part AppleTV+ series The Me You Can't See, Harry said: "I'm living the life that she wanted to live for herself. Living the life that she wanted us to be able to live."
Harry, who has been very honest in the five-part series says: "Making this move was really scary. At every possible opportunity, the forces working against us tried to make it impossible. Did I expect to find ourselves in this situation so quickly? No. I think we've done a really good job.
"I have no regrets. It's really sad but I have no regrets at all because now I'm at a place where I think I should have been four years ago."
While the royal, who seems happier after talking about his troubles and moving to the US, reflects on his life now saying: "Now we've got a beautiful little boy who keeps us busy, keeps us running around, he makes us laugh every day. We've got two dogs. And another little baby girl on the way. I never dreamt that."
Harry then goes on to reflect about his mother: "Not only do I know that she's incredibly proud of me, but that she's helped me get here. And I've never felt her presence more than I have over the last year. I wish she could have met Meghan. I wish she was around for Archie."
The Duke of Sussex has also shared details of the harrowing memories that come to mind when he thinks of his spending time with his late mother. Talking on the documentary he said: "When I think about my mum the first thing that comes to mind is always the same one over and over again.
"Strapped in the car, seatbelt across with my brother in the car as well and my mother driving being chased by three, four, five mopeds with paparazzi on and then she was always unable to drive because of tears. There was no protection."