Princess Diana's brother claims 'The Crown should have a warning'
Charles Spencer believes the Netflix show The Crown should warn viewers that the show is fiction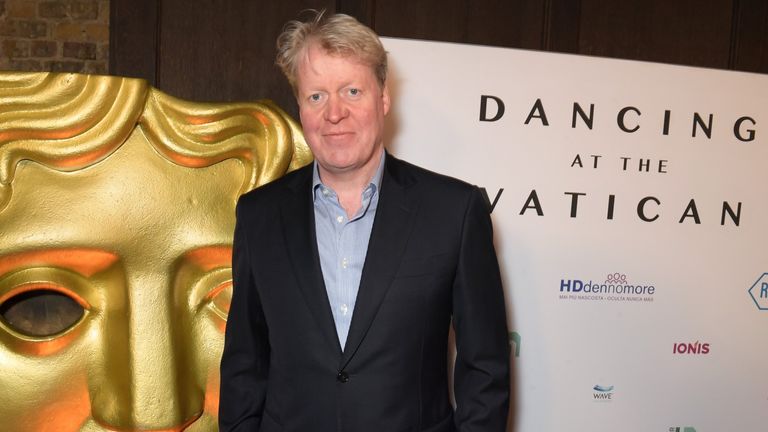 (Image credit: David M. Benett/Dave Benett/Getty Images for Charles Sabine)
By Sarah Finley
Charles Spencer, brother to Princess Diana, has called for popular Netflix show The Crown to have a 'health warning'.
The Earl, who has always been outspoken about his sister's legacy was speaking on the Lorriane show. He said that the drama, which depicts the lives of the royal family, could be seen as 'real events' by the show's fans, rather than just a dramatisation of the truth.
He went on to say that the show should have a warning before it airs so that fans know that even though it's based around real events, that the drama isn't in fact 'true'.
During an appearance on ITV's Lorriane show he said: "I think it would help The Crown an enormous amount if – at the beginning of each episode – it stated that: 'This isn't true, but it is based around some real events'.
"Then, everyone would understand it's drama for drama's sake. Obviously Netflix wants to make a lot of money and that's why people are in the business of making these things."
He went on to say: "I worry people do think that this is gospel, and that's unfair."
The Earl also said on the Alan Titchmarsh show recently: "The Crown asked if they could film at Althorp and I said obviously not. The worry for me is that people see a program like that and they forget that it is fiction."
The show's fourth series, which explores Princess Diana and Princes Charles's relationship, as well as Camilla's, apparent, affair with the Prince, has been popular with thousands of people taking to the online streaming service to watch it.
However many fans don't know the difference between truth and fiction and believe that the show is all based on real-life events.
Trolls have even taken to Twitter and Instagram to slam The Duchess of Cornwall for having an affair with Prince Charles - a storyline which is heavily portrayed in the show, but which the royals deny.
Sarah is a freelance writer - writing across titles including Woman & Home, Fit & Well, Tech Radar and the BBC. Covering a variety of subjects, including the royals, celebrities and trends in beauty, fashion and wellness - her biggest passions are travel and fitness. She can normally be found trying out the latest fitness class or on a plane to an exotic destination (pandemic allowing) - or writing about either of them.