Chrissy Teigen and John Legend speak out together for the first time on their devastating loss
John Legend praises "courageous" Chrissy Teigen as the couple open up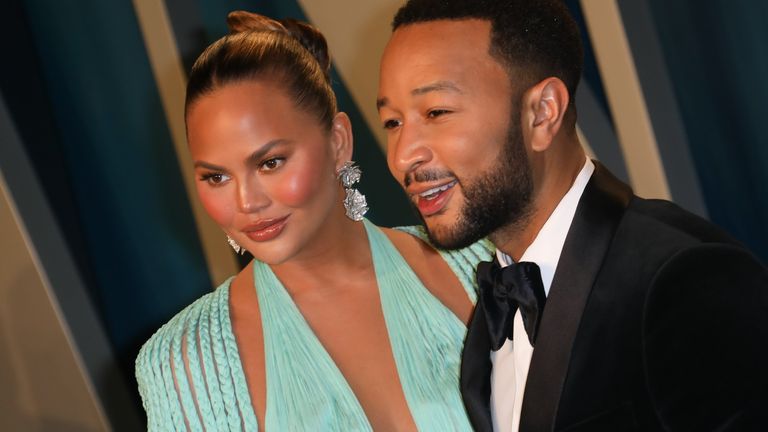 (Image credit: Photo by Toni Anne Barson/WireImage/Getty Images)
Chrissy Teigen and John Legend have suffered unimaginable grief this year as their son Jack was lost at around the 20th week of pregnancy.
Now the couple have spoken out for the first time together about their loss. They have revealed that their aim when posting the heart-wrenching hospital pictures of Chrissy during this time was to help bring comfort.
They wished to let other families going through the same thing know that they are not alone.
What have Chrissy Teigen and John Legend been through?
Chrissy and John first announced on 30 September that they had lost their baby son at around 20 weeks of pregnancy.
The pair named their baby Jack and Chrissy shared truly heart-breaking pictures taken of them with him at the hospital.
'We are shocked and in the kind of deep pain you only hear about, the kind of pain we've never felt before', she wrote in her caption.
How have Chrissy Teigen and John Legend coped with grief?
Speaking to Good Morning America, Chrissy revealed that following this tragic event, she gave herself permission "to have complete and utter grief".
She also reflected on the fact that when it comes to handling grief, "every day is different so when people ask me how I'm doing I say 'I'm ok, today'.
Why did Chrissy and John post the pictures?
Now the couple have revealed the reasoning for posting such deeply personal pictures.
In their interview with Good Morning America, Chrissy stated: "I don't care if you were offended or disgusted. I understand it can be that way for people, but it was designed for the people that were hurting."
John supported his wife's statement, stating that when they shared the news, "it really meant so much to so many people".
Chrissy agreed, revealing she has had thousands of letters written to her since sharing this heart-breaking experience.
Her husband spoke of how, "Chrissy felt… that one of the ways we would carry on Jack's memory was taking pictures of that moment."
Why did they decide to take the pictures?
The singer admitted that he had been "worried" about taking the pictures. His initial concern stemmed from not wanting to "commemorate this pain".
However he went on to explain that: "the crazy thing about having a miscarriage, is you don't walk away with anything, you have this emptiness."
Ultimately, John revealed "we wanted to take the photos so that we had something to remember."
He praised Chrissy, calling her "courageous" and revealed that their shared heartbreak has made them stronger.