The facial tool Jennifer Aniston uses to get lifted, glowing skin
There's no denying that Jennifer Aniston has seriously great skin. So what are her secrets?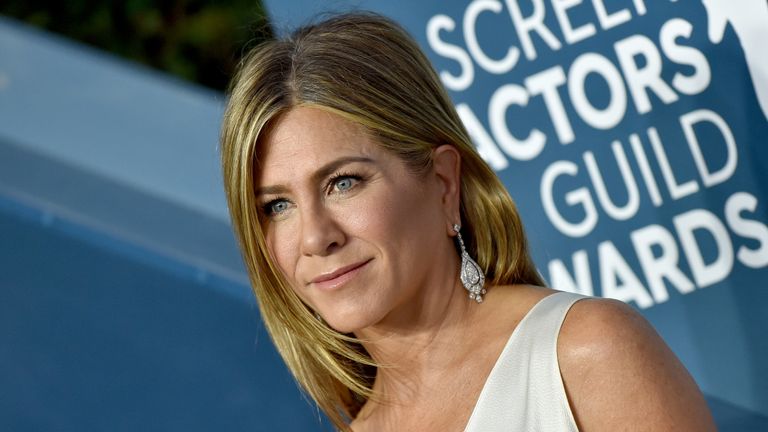 (Image credit: Getty Images / Axelle/Bauer-Griffin / Contributor)
Jennifer Aniston is easily one of the most famous faces of all time. Having spent 10 years on our TV screens as Rachel Green in Friends, the actress's popularity hasn't wavered since. 
And while she once had the most in demand haircut in the world – aptly named "The Rachel" – we're equally interested in the The Morning Show star's skin secrets. What does she use to keep it looking so healthy, lifted and glowy?
MORE: Jennifer Aniston reunites with Courteney Cox for adorable video
In recent interviews Aniston has previously enthused about her love of getting microcurrent facials. "It's like a little workout for your face," she told InStyle in 2016.
"Why would you want to atrophy muscles anyway?" she also said of overdoing Botox. "If you don't workout, eventually everything drops."
According to the publication, the actress is also a fan of using the NuFACE Trinity microcurrent device for at-home facial workouts. Very handy, considering how much time we've all had to spend at home this year.
This particular tool uses microcurrent technology to stimulate the skin's surface to help achieve a smoother, plumper complexion over time. It's also far less expensive and invasive than a facelift or multiple tweakments!
The brand is also loved by many other celebrity fans including Jessica Alba and Miranda Kerr, according to the publication.
MORE: You've been applying your serums all wrong according to Jennifer Aniston's facialist
Although you'd definitely save money in the long run with this investment, admittedly the Trinity model is on the expensive side. So if you're looking for something less steep, the NuFACE Mini is considerably cheaper.
Well, if Jen is a fan...
Will you be giving this one a whirl?