What is a single supplement, and how to avoid paying it?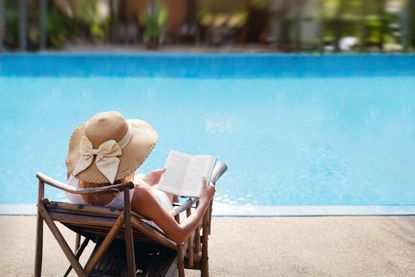 Travelling solo can be an incredible, life-changing experience – but it can also be very expensive. If you've ever booked a hotel room, cruise or holiday just for one, chances are you've been faced with a single supplement, making the bill much higher than it would be if you were travelling in a twosome. But it doesn't always have to be that way.
Here's everything you need to know about single supplements - including how to avoid paying them.
What are single supplements?
Holiday prices are quoted per person, but that price is usually based on two people sharing a double or twin room. If only one person stayed in the room, the hotel would essentially receive half the fee for the same amount of work (housekeeping, electricity bills, front-of-house staff, etc) - so they increase the cost to ensure they're not out of pocket. This is known as a single supplement.
More like this:Is this the ultimate holiday for solos? (We think so!)
This price rise can range from 10% to 100% on top of the original per-person rate – so unless you've got a big budget, the cost of solo travel can be prohibitively high.
How to avoid paying a single supplement?
More agents and tour operators are catering directly to solo travellers too - some even create tripsonlyfor solos. Some of our Woman & Home holidays also have no single supplement - such as our small-group Tuscany cooking holiday, where you'll stay in a sumptuous double room at no extra cost.
On some solos-friendly group holidays, you'll be given the opportunity to share a twin room with a group member of the same sex for the duration of the trip - thus removing the need to pay a single supplement. This is the case on our new Magic of Machu Picchu and Peruholiday - a fabulous once-in-a-lifetime adventure to one of South America's most incredible destinations. If sharing a room isn't your cup of tea, you can choose to pay a £378 surcharge - but the choice is yours.
More like this:Take the leap! 13 of the best places to travel alone
However, on most group holidays and regular breaks, solo travellers will have to pay a single supplement.
Aren't single supplements just a sneaky way for travel agents to make more profit?
No. Reputable tour operators and travel agents are simply passing on the prices that have been quoted to them. In fact, because agents and operators often book large numbers of rooms, they are actually more able to negotiate discounts than regular guests are - and a reputable company will pass these savings on to their customers.
Make sure your tour operator is a member of ABTA – the Association of British Travel Agents. Tour operators and travel agents have to meet rigorous criteria in order to become members, such asaccurate advertising, fair terms of trading, changes to bookings and managing customer complaints. It is a reliable benchmark of quality. Each member has a unique ABTA number - ask for it when you book.