Royal family member fined more than £9,000 for flouting lockdown rules
It didn't go down well...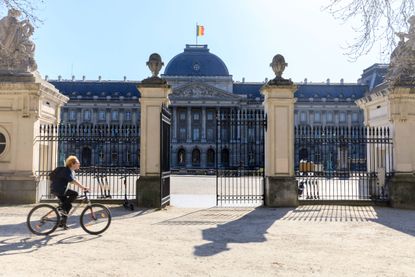 Flouting the rules of the coronavirus lockdown is something that's frowned upon all over the world.
A royal figure was fined more than £9,000 when he broke lockdown rules after jetting off to Spain.
Prince Joachim, who is tenth in line to the Belgian throne, failed to quarantine for 14 days after arriving in the country and headed to parties instead.
This royal news (opens in new tab) comes after the heartbreaking reason the Queen's reign is over was revealed (opens in new tab).
And one member of the Belgian royal family was punished when he decided to break strict lockdown advice.
Prince Joachim from Belgium was fined more than £9,000 after he shunned lockdown rules recently, making him a topic of controversy across the nation.
Prince Joachim, who is currently tenth in line to the Belgian throne, is the youngest son of King Philippe's sister,Princess Astrid and her husband Prince Lorenz, Archduke of Austria-Este.
The European monarchy member was fined €10,400 (£9321) when he broke lockdown rules in Spain, a country that has reported the sixth highest amount of coronavirus cases, having flown there for an internship in May.
When Joachim arrived, he failed to comply with the two-week quarantine rule and attended a gathering in thecity of Córdoba a mere two days later.
Not only did he actively break lockdown rules, but Joachim caught the Cover-19 virus while doing so and is said to be experiencing mild symptoms of the potentially deadly disease.
It was found that the royal attended two parties during his time in Córdoba, where he came into contact with 27 people, who all had to self-isolate following the news that he had tested positive for coronavirus.
Prince Joachim has since issued a statement apologising for his reckless behaviour.
"I apologise for not respecting all quarantine measures during my trip," he said, via his attorney.
"In these difficult times, I did not want to offend anyone.
"I deeply regret my actions and will accept the consequences. Joachim from Belgium."
Prince Joachim was given 15 days to pay the hefty fine, which was promised to be halved if he paid within the time period.